Hi everyone, I'm really excited to be able to offer a free online parenting webinar with parenting expert Amy McCready tonight at 9:00 PM EST! Amy is author of the awesome site Positive Parenting Solutions where she shares all kinds of great tips and tricks for parents! She is a regular on The Today Show and has appeared on Rachael Ray, CNN, MSNBC, in The New York Times and more.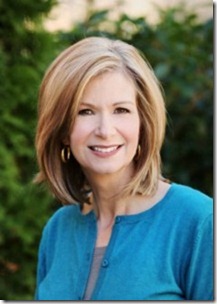 "Amy McCready is the Founder of Positive Parenting Solutions and the author of If I Have to Tell You One More Time…The Revolutionary Program That Gets Your Kids to Listen Without Nagging, Reminding or Yelling. She is a champion of positive parenting techniques for happier families and well-behaved kids. Her Toolbox strategies have empowered tens of thousands of parents to correct their kids' misbehaviors without nagging, reminding or yelling."
I'm so excited that Amy has offered to do a webinar just for YOU, my readers! It is 100% FREE, and all you need is your computer. (No webcam required.)  You'll see and hear Amy on your screen and you can even ask questions and she'll make them part of the presentation.
I'll also be online chatting along with everyone as well while Amy teaches us via live video feed.
Who Should Attend: Frustrated parents of kids ages 2-16 (Note: Please encourage your spouse or other caregivers to attend. Parenting is a lot easier when everyone is on the same page!)
What You'll Learn: Amy McCready, Founder of Positive Parenting Solutions will present a strategy-packed, interactive, LIVE online webinar designed to teach you…
why kids really misbehave – it's probably not what you think!
how your personality may actually fuel misbehavior
the 5 R's of Fair & Effective Consequences so kids listen the first time you ask
training resources to reduce your parenting stress & stop nagging, reminding & yelling
Disclosure: While this webinar is not a biblically based training seminar, I have found Amy's tips very helpful and practical and I am happy to help share her ideas with you all as I think you'll find them a useful tool in your homes!
Reserve Your Seat Today!
Wednesday, July 25 – 9:00 PM Eastern
–> REGISTER NOW! <–