I have a surefire way to bust your kids summer boredom today! Can you say homemade sidewalk paint? Oh yes, who doesn't love painting outside on the sidewalk? And the best part…no clean up for moms!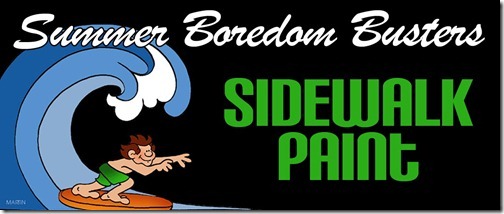 Materials:
4 Tbsp. cornstarch
4 Tbsp. water
5-10 drops food coloring
Plastic containers for paint
Paint brushes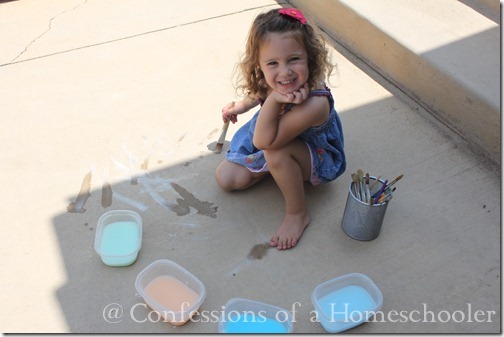 Directions:
Mix all ingredients in a disposable plastic bowl. (One color per bowl)
Using paint brushes, decorate your driveway!
Clean up: Bust out the hose and let the kids have fun spraying off the driveway and themselves!
See! I told you it was easy, and seriously friends…its lots of fun! You might even get a little reading in while the kids are occupied ;o)