I just made the cutest little zip around pouch and I wanted to share it with you! I used fabrics from the Cherished Moments line by Poppie Cotton and it's just so darling!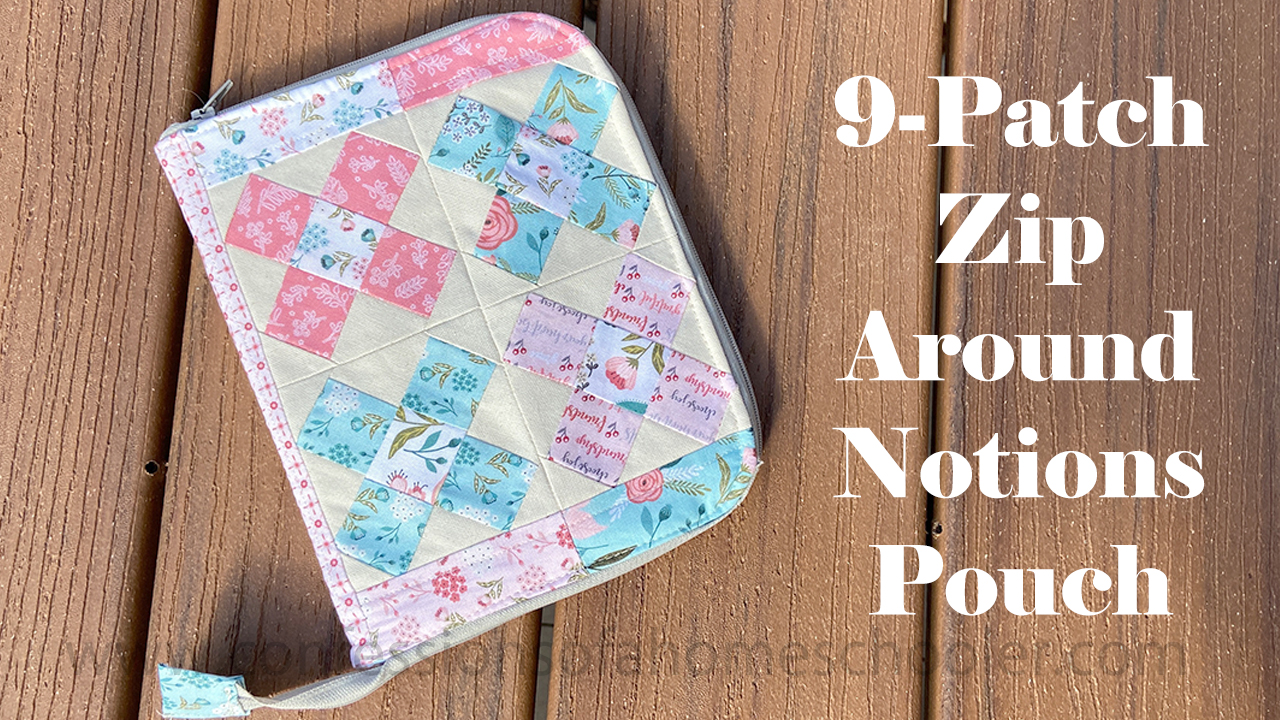 I wanted it to match my Fabric Scrap Bin, and so I just did a little math and made these cute little 9-patch squares for the front of the pouch.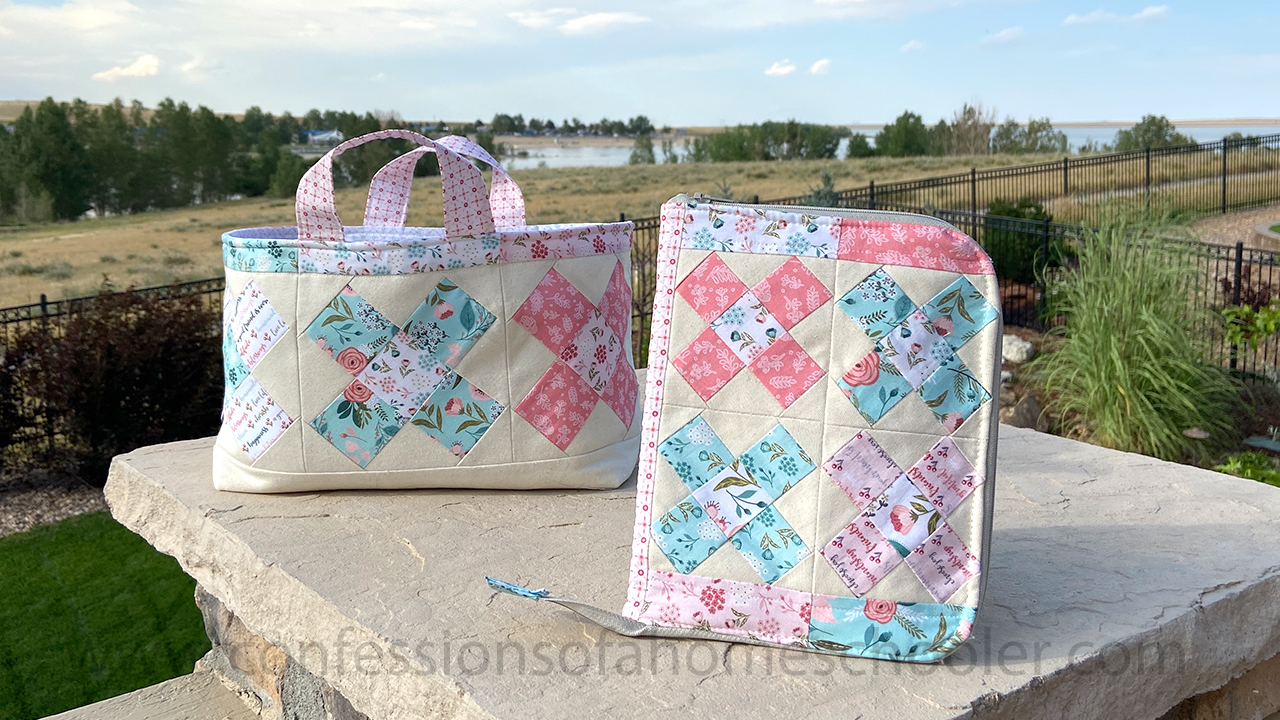 Once I got my front cover the way I wanted, I followed my Zip Around Notions Pouch tutorial for the rest. Except for this one, I didn't add binding. Instead I sewed the zipper to the right side of the outside piece, then I sewed the lining to the outside piece right sides together. I left a small hole to turn it right side out, and then finished by sewing a top stitch all around the whole bag.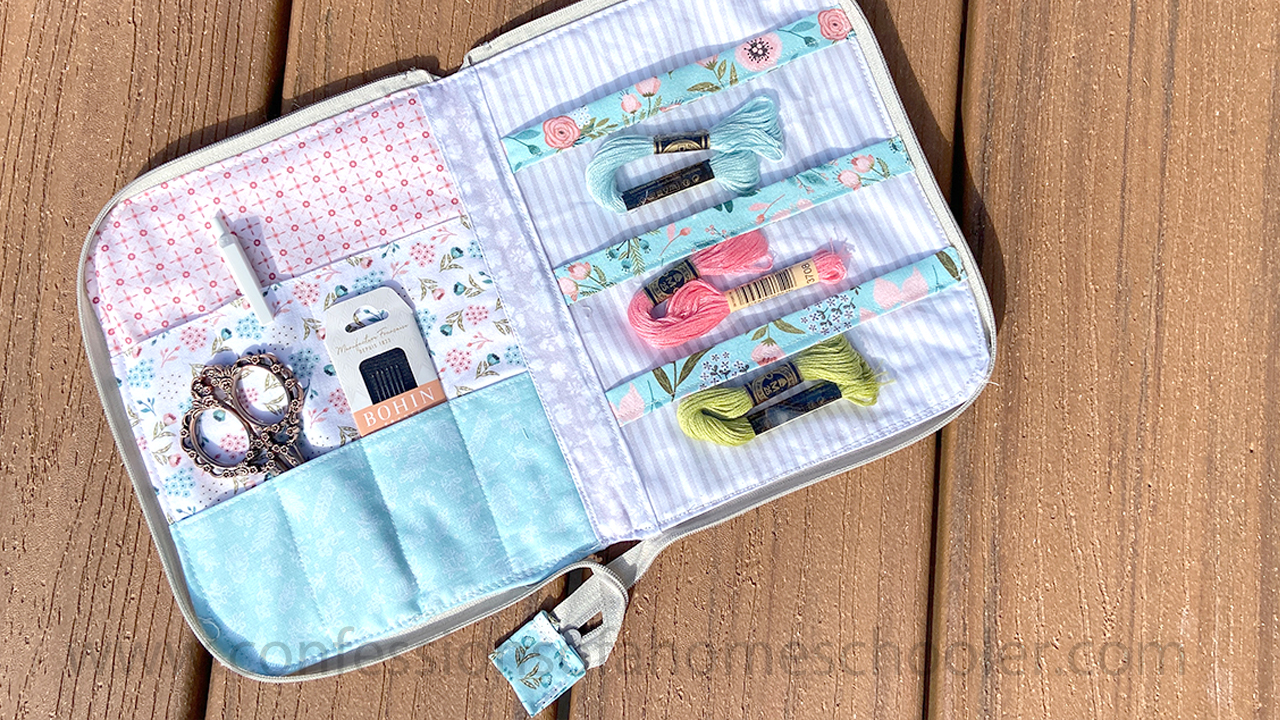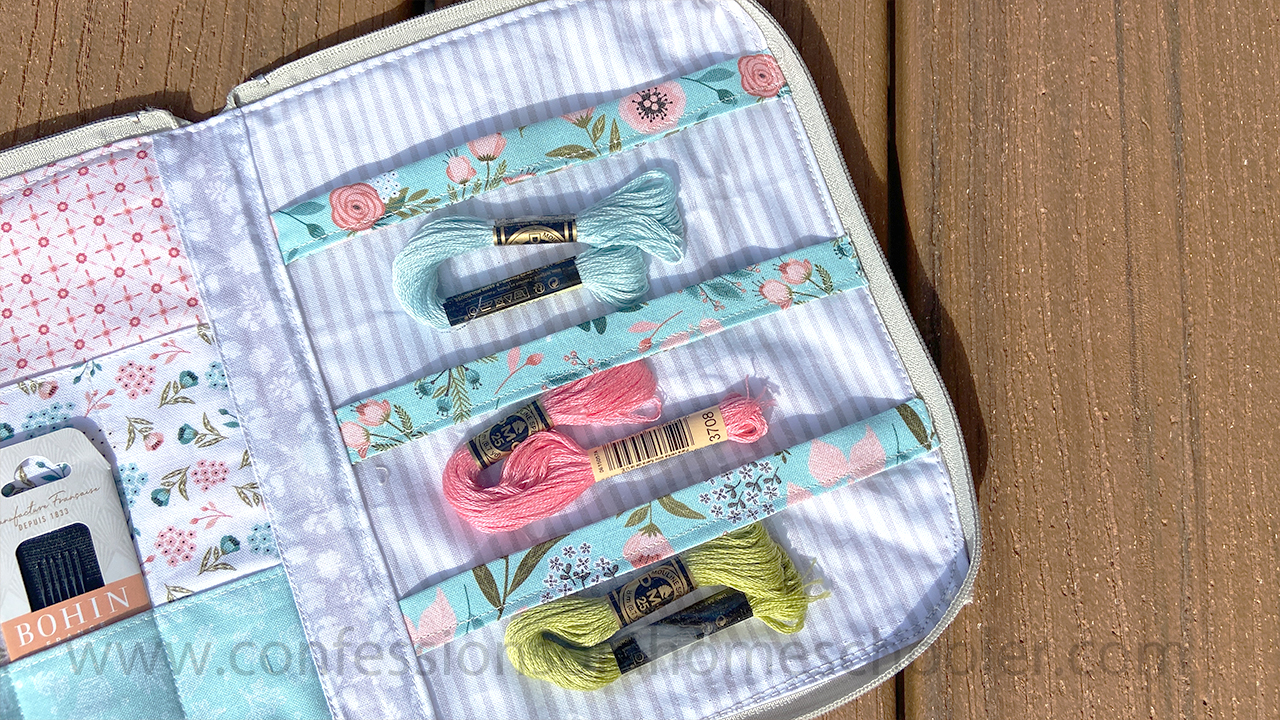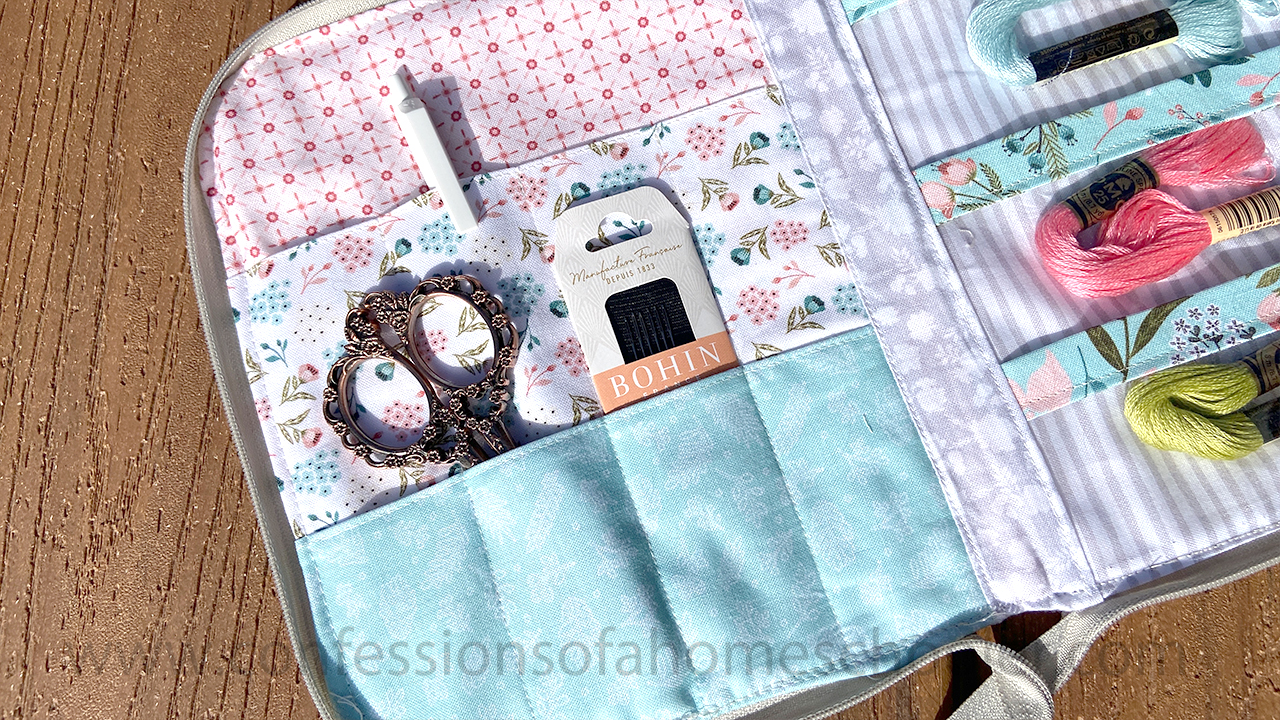 I think it turned out sew cute, don't you?
If you'd like to make this same front cover, here are the instructions:
Cut five 1.5″ x 1.5″ print squares (A) (4 for the outside and 1 for the center of the 9-patch)
Cut four 1.5″ x 1.5″ neutral colored squares (B)
Cut two 2″ x 2″ neutral colored squares and cut them diagonally (C)
Cut four 1.5″ x 3.5″ strips of various colors (D)
1.5″ x 8.5″ (E) print
6.5″ x 8." (F) neutral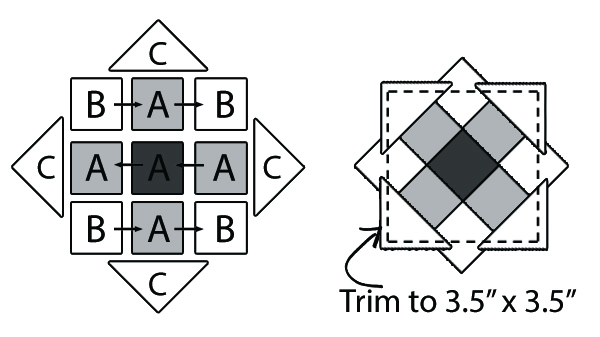 Sew the (A) and (B) pieces together as shown, then add the (C) triangles to the sides as shown. Next turn the block trim the finished unit to 3.5″ x 3.5″.
Next I sewed all four 9-patches together. Then I sewed two of the 1.5″ x 3.5″ (D) strips together and sewed them to the top and bottom of the 9-patch unit to finish the front. Trim this finished front to 6.5″ x 8″.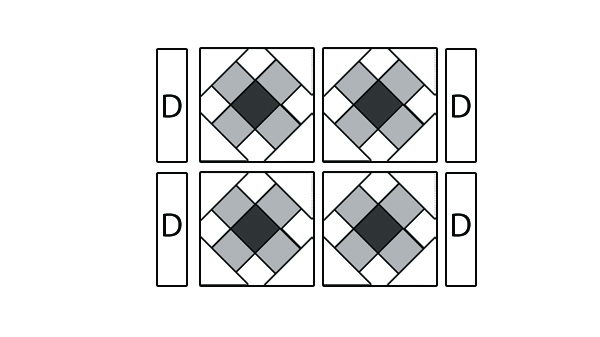 Then I sewed a 1.5″ x 8″ strip to the 9-patch cover and a 6.5″ x 8″ rectangle to the left side as shown. Trim the whole thing to 8″ x 12.5″. Voila! Your cute 9-patch cover is done.
Next just finish following the Zip Around Pouch tutorial to finish off the insides! Super easy and cute!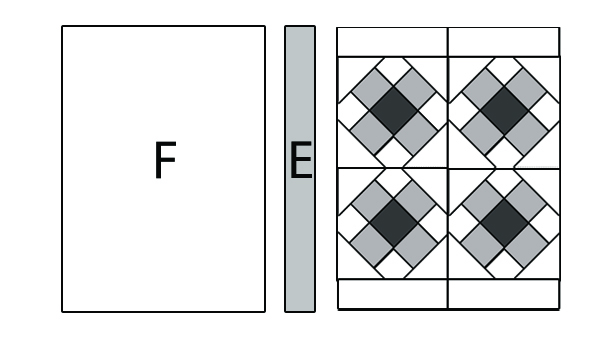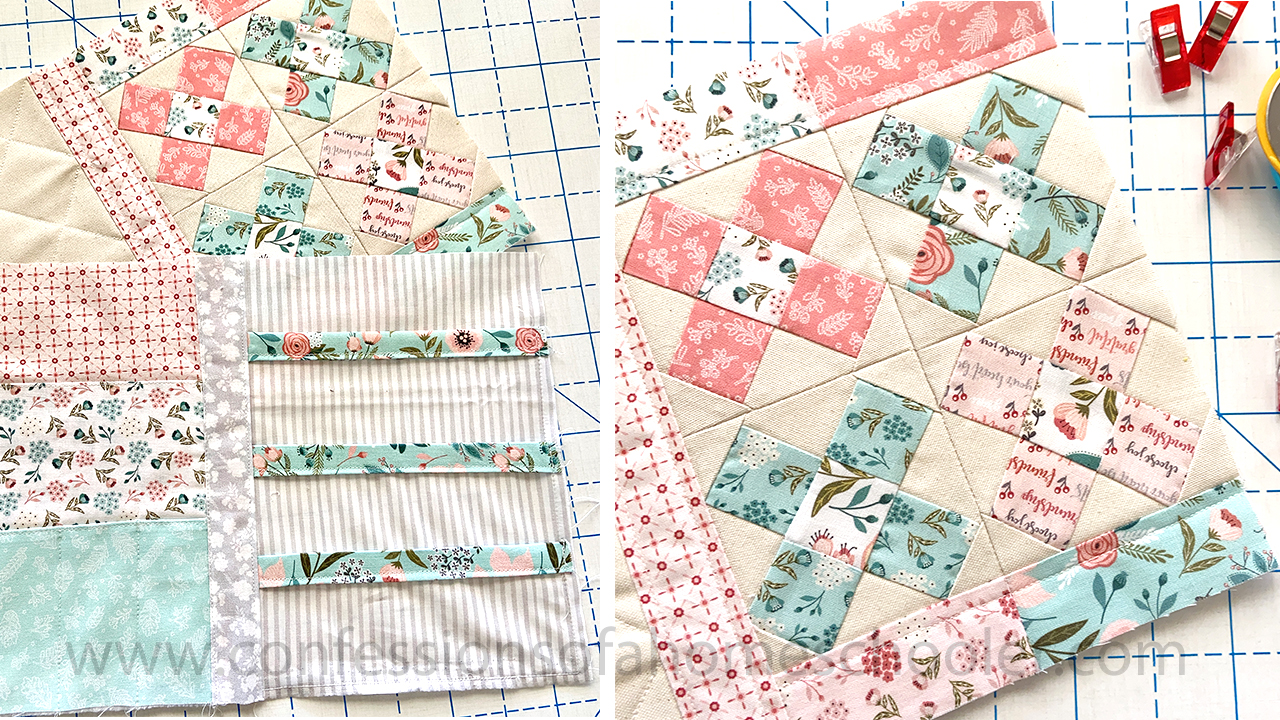 I made a few little pouches for the inside to hold all of my fun supplies. And like my other Zip Around Pouch I used clear vinyl for the right side pockets.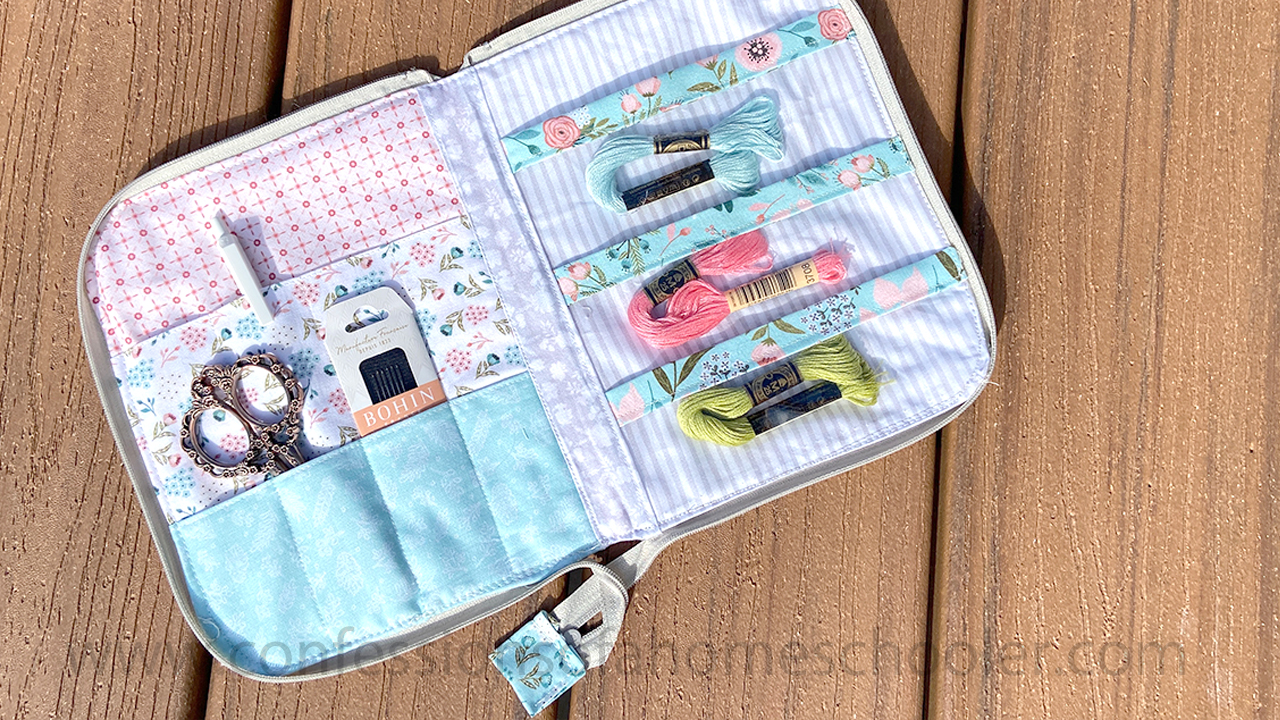 Supplies used:
And that's it, now you can just fill it with your favorite notions and off you go!