Hi everyone! Ever since I started spinning yarn I wanted to get a drum carder. And today is the day! I'm going to be unboxing my new Brother Drum Carder! I'll show you everything that comes with it and what it does!
I decided to go with the Brother Drum Carder because it was a great price point! They're also extremely well made, and have received wonderful reviews from previous buyers.
Watch my Brother Drum Carder Unboxing video here!
The carder comes unfinished like mine is in the video, but you can select to have them finished for you, or you can also choose to finish your carder when you get it. I'll probably just leave mine unfinished because I like how it looks.
I also got the accessories pack with mine. It comes with a packer brush, small flicker brush, large flicker brush, a table clamp, and a doffer. I do think you could get away without the accessories pack, but I'm really glad I got them!
Another great thing about the Brother Drum Carders is that they're a small company run by two brothers, Gabriel and John. They started out making carders for friends and family, and it quickly turned into a business for them! They're US based, but you can get the Brother Drum Carders worldwide now. And I don't know about you, but I love supporting small business!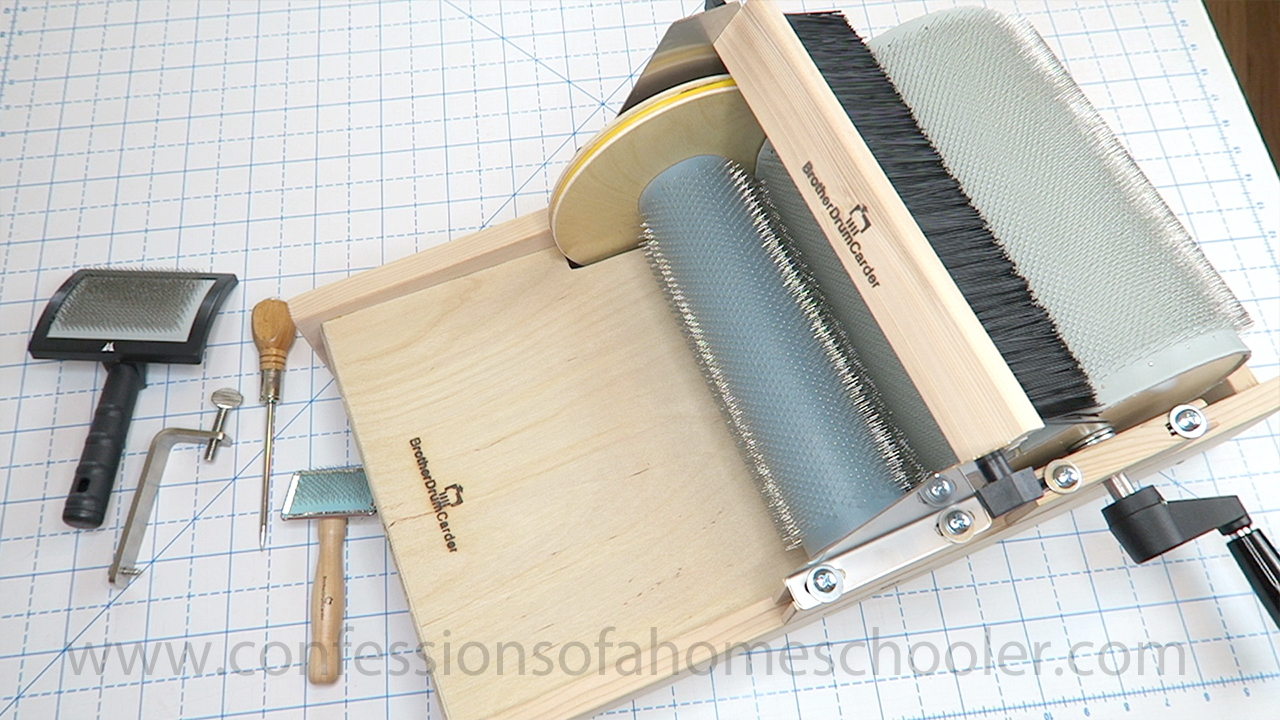 If you're new to carding fiber, drum carders are a fast and efficient way to prepare fibers for spinning. Basically you can run various types of fibers through the carder and they are essentially "combed" so they're all going the same direction. This makes them much easier to spin.
You can use your carder to blend your own unique color ways, make fun art batts, add in specialty fibers, and of course spice it all up with a little sparkle and bling! I'll show you some of my upcoming batts in my upcoming videos! Make sure to follow me on Instagram as well to see what fun I'm up to! Here is a sneak peek…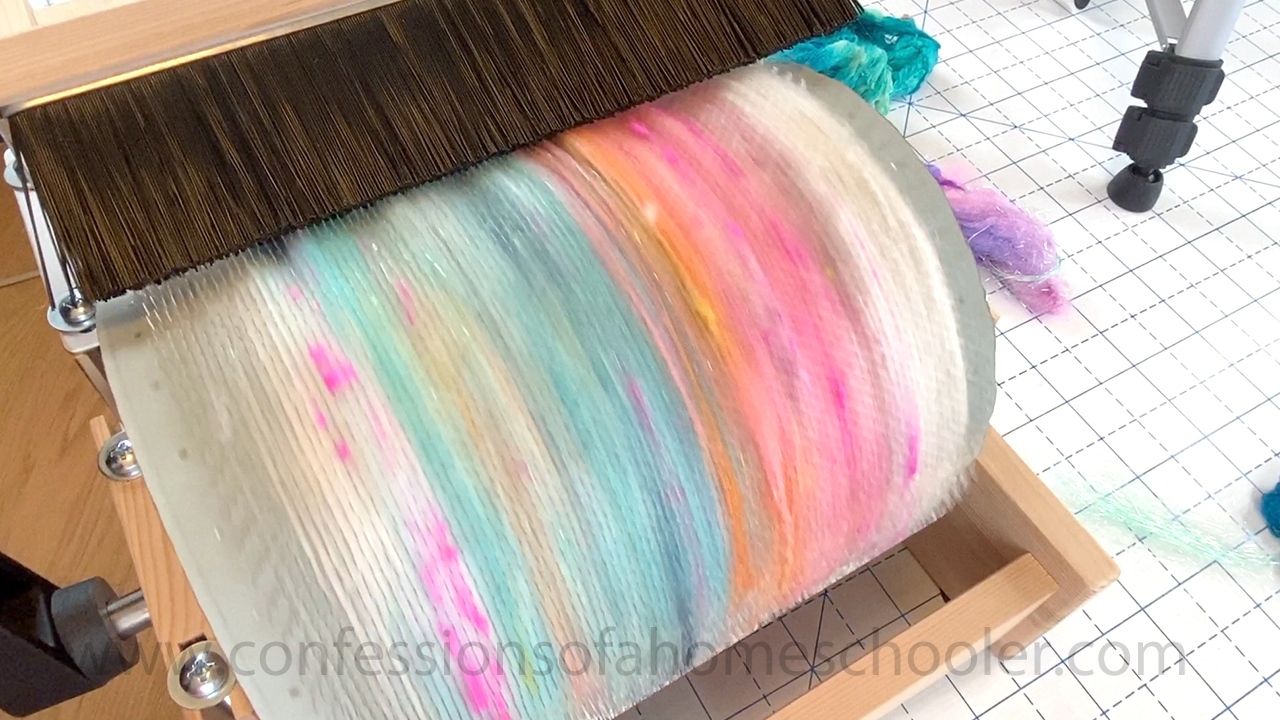 I have the standard drum carder and accessories pack, but they offer a variety of types, sizes, manual, and motorized carders. They also offer upgrade programs if you purchase a manual carder but later decide to upgrade to a motorized one. And they also have various packages so you can put together the best carder for your needs. You can learn more about Brother Drum Carders here.
Check out the above video for more information and make sure to stay tuned for more fun videos on how to use the drum carder, and all of the fun things you can make with one!