Hi friends, I have another fun video for you today. I've had a lot of questions since I've started spinning and today I'm going to review the SpinOlution Echo. I'll also share some beginning spinning tips, show you how to make a DIY Lazy Kate, and share my recent fiber haul with you as well.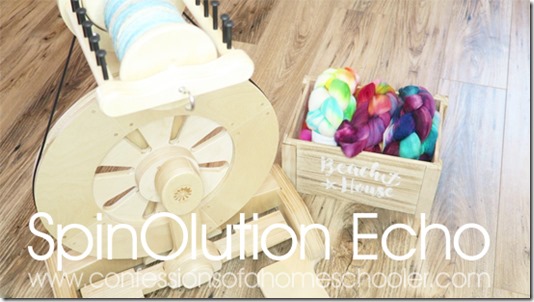 I hope you enjoy this video, as always if you're interested in seeing more of these videos please leave a comment below letting me know what you'd like to see! And if you would like to see a video tutorial on beginning spinning make sure to let me know

–>Watch my video on the SpinOlution Echo Review, Spinning Tips & Fiber Haul here!
Links to amazing people mentioned in the video:
SpinOlution (I have the Echo, but they have several other options!)
How to Spin Yarn (Ashley has some great beginning spinning tutorials!)
Blazing Star Ranch (Karen is a lovely instructor and has a variety of wheels for you to test out!)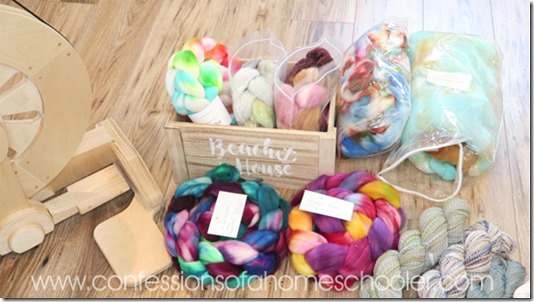 Fiber Haul info:
For more videos on how to spin, check out Ashley on How to Spin Yarn on YouTube. She has a bunch of great beginner tutorials where she shows you beginning spinning, how to make fun art yarn and how to spin a variety of fibers as well. She also has a beautiful How to Spin Yarn Instagram Feed as well. And you can find out more information on the Echo and their other lines of wheels on the SpinOlution website.
Where to get your wheel:
You can order a SpinOlution wheel from Karen at Blazing Star Ranch, she can ship worldwide

and if you're in the area I highly recommend taking a class from her as well. She was so patient and helpful and I feel like having her there teaching us one-on-one was a huge asset.
Like I mentioned in the video, Karen also has a ton of wheels you can try out which made it really helpful in picking the one that fit my needs best. So I definitely recommend finding a shop in your area where you can try out a couple of different wheels before purchasing.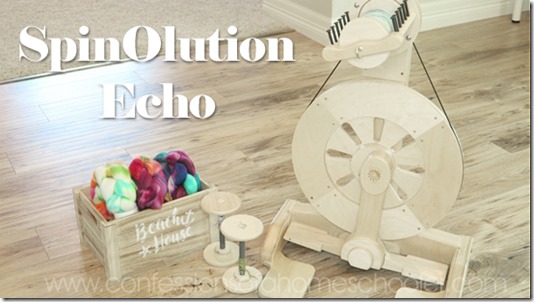 My thoughts…
I love that the Echo is light weight, and I can easily take it outside on a nice day! Look at her view today, spinning, the lake sounds, perfection! It's also easy to take on trips to our local shop's spin night as well.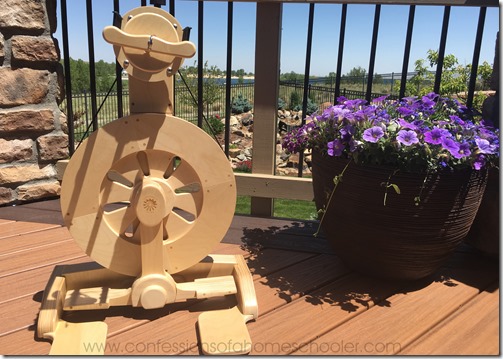 I really love the simplicity of this wheel along with it's versatility. You can really spin any type of yarn on it without having to change out flyers or parts. And it still has enough speed ratios to support the variety of yarns as well.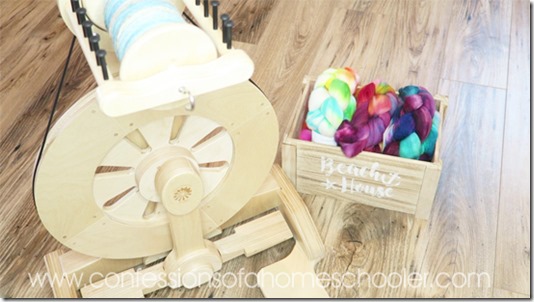 My favorite thing is the ease of use and the magnetic flyer, bobbin, and hook orifice. All of those things combined make it very easy for a new or experience spinner.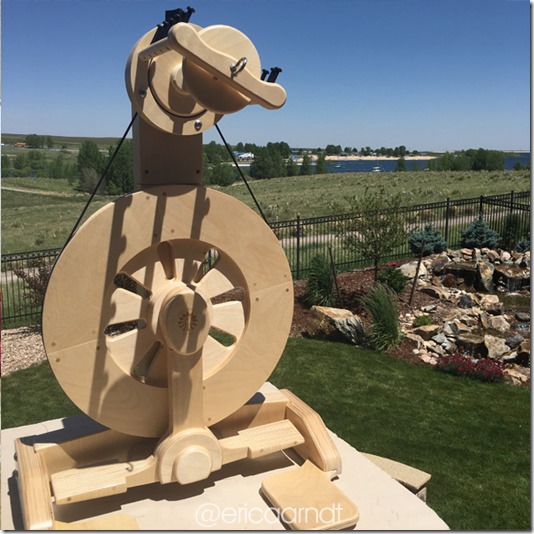 I've been spinning for about two months now, and with a little practice I'm getting more confident in my spinning

I hope to take an advanced spinning class with Karen, so I can start to learn new techniques and do some fun art yarns soon as well. Right now I'm trying out different fibers and working on consistency in my spinning and just enjoying the process! Here are a few of the fun things I've spun on my Echo since having it…
After spinning my yarn, I wash it in fairly warm water, not scalding, using Wrapture delicate no rinse wash. Then I either snap it a few times, or thwack it against the deck, then hang it to dry outside in the sun. I typically use my niddy-noddy to help give it some weight, and it also helps pull out any over spinning as well.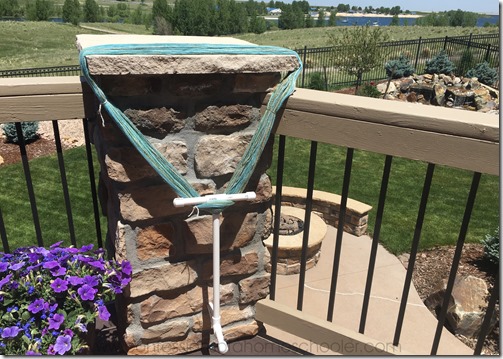 DIY Two Yard Niddy Noddy:
The Niddy Noddy can be a pricey accessory and so I decided to make my own. It was super easy to make and only cost a few dollars. Here is what you'll need:
Three 1/2" pvc caps
Two 1/2" T pvc connectors
One 6' length of 1/2" pvc pipe. Cut into one 16" piece and four 4" pieces. (You will have enough left over to make another one if you want! But 6' was the shortest piece I could find in our hardware store.)
Assemble as shown below…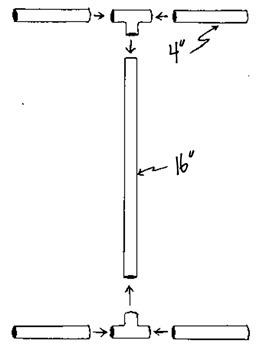 You will want to turn the bottom bar so that it is perpendicular to top bar. Leave one end without a cap so you can pull the finished yarn off of your niddy noddy. Once you wrap your niddy noddy, count the pieces of yarn and multiply that times two to get your final yardage.
Here are a few easy Crochet Tutorials if you're interested in making something fun with your yarn! I'll have more fiber art posts coming soon as well

To keep up with our shenanigans, feel free to follow me:
Happy Spinning!!