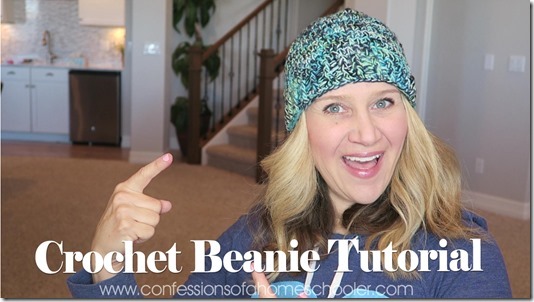 Hi friends! I posted a few pictures of this super easy crochet beanie on my Instagram account and several of you asked for a tutorial. This one is really easy, and came together quickly. It took me about an hour or so to complete the whole project.
This is also my first crochet tutorial, so please be kind to me LOL! I'm usually a "fly-by-the-seat-of-my-pants crocheter". That said, I hope you enjoy this video tutorial. I also have a link to download the PDF version of this pattern below if anyone wants it!
For this tutorial I used:
Clara Manos Del Uruguay Superwash Merino in Black forest and Tulum color ways.
Materials:
1 ball of yarn (or two coordinating colors if you want to blend them together like I do.)
6mm Crochet Hook (Use a hook that fits your yarn's recommended hook size!)
Scissors
Yarn needle (to weave in ends)
Watch my Crochet Beanie Tutorial here!
–> Download my free Crochet Beanie Pattern here! <–
Here are a couple of beanie's I've Made using this same pattern, and stay tuned next week for a tutorial on how to make these cute matching headbands too!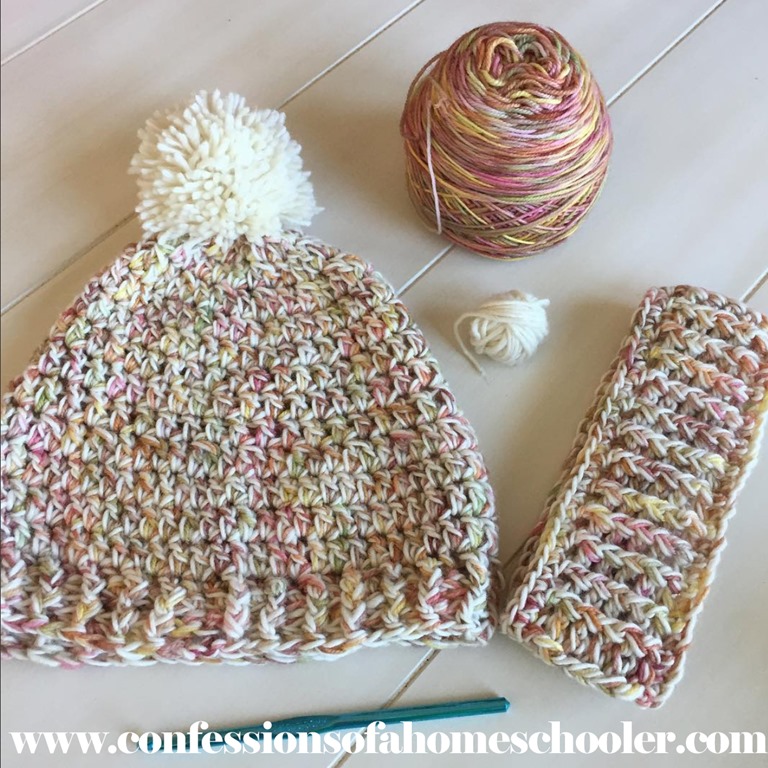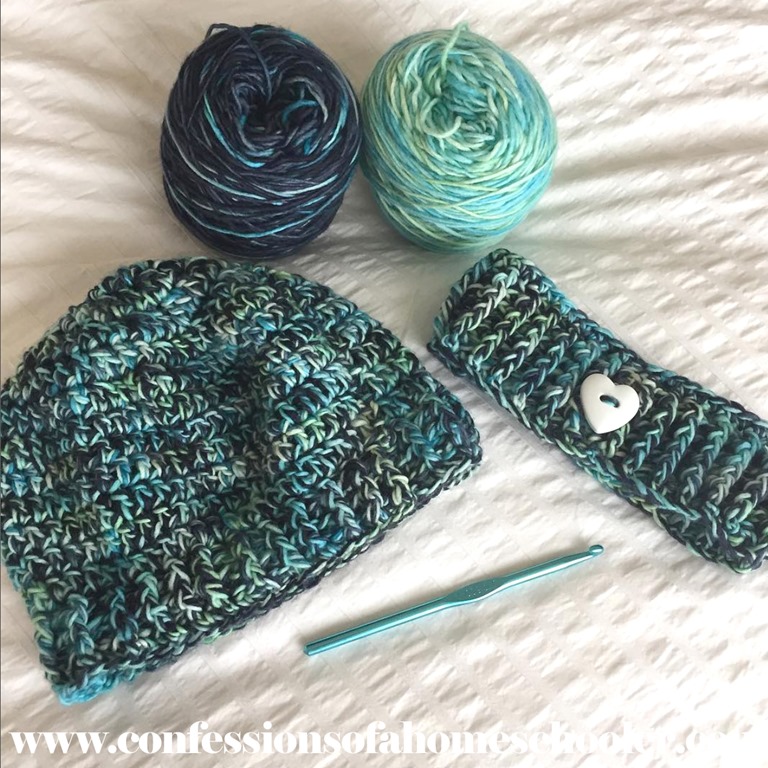 Here are a few more of my Sewing Tutorials if you're interested in that as well:
To keep up with our shenanigans, feel free to follow me: