Hi friends, I don't know about you, but I'm in the mood for spring! And so it's with great excitement that I'm releasing my third quilt pattern today. It's called "Garden Party" and it conjures up memories of front porch swings, sweet tea, fresh blooms, and all things spring!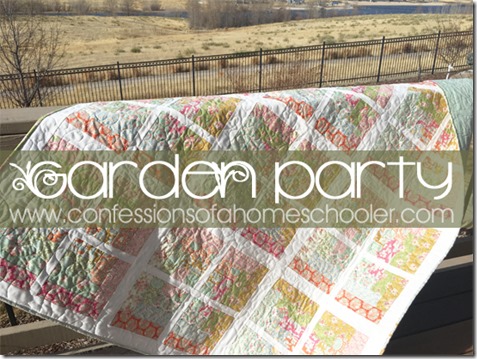 This quilt is great for beginners, and comes together quickly! You can either use scraps from your stash, a few fat quarters, or even a jelly roll! It's a great scrap buster, and super easy to make!
My fabric choices:
For this quilt I used the Tilda Bumblebee fabric line for the patterned areas, and Moda Bella Solid white 9900-97 for the white background and I think it was just perfect. You can find Tilda online and at several Etsy shops. It's usually international shipping, but totally worth it!
The Bumblebee fabric was so bright and cheery it just really lent to my springy mood. But you could also make this in any color way that suits your fancy!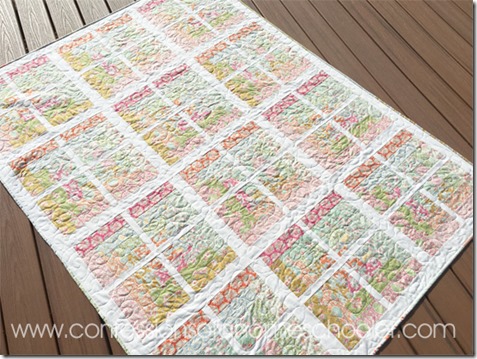 The backing is from the Tilda Apple Bloom line, this one is called Yarn Olive, and I've been hoarding it for the right quilt. I'm so glad I decided to use it on this one. If you haven't ever used Tilda fabric before it's super soft and lovely. Their lines tend to have a nice vintage look to them and I think they blend well together.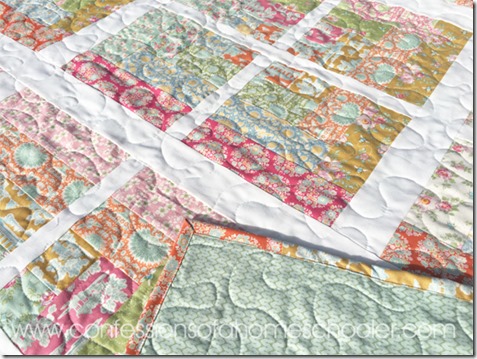 I also decided to use a scrappy binding for this quilt as well. That just means that I used my leftovers from the quilt top instead of purchasing a specific piece for the binding. I think it went well with this style of quilt and it also allowed me to use up some of my scraps which is always a good thing.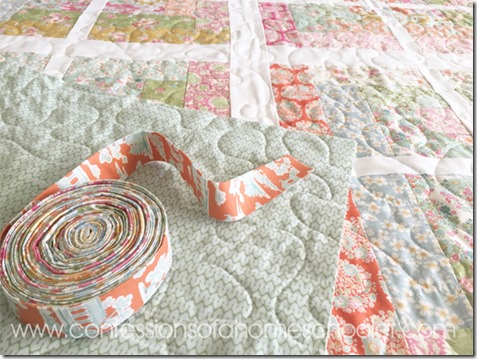 I love how this quilt turned out. Now I just need to find a front porch swing, grab some tea, get a good book and we're all set!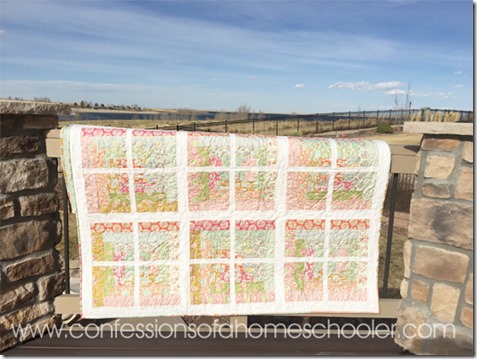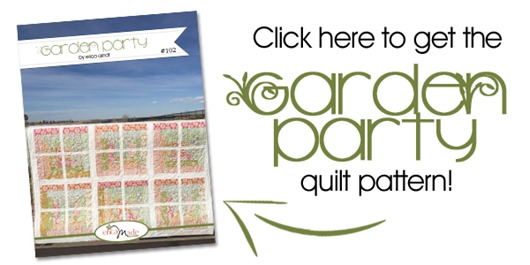 Here are a few more of my Quilting Tutorials online if you're just getting started:
To keep up with our shenanigans, feel free to follow me: