Hi everyone! I have another great project for beginner sewers! Today I'll show you how to make these easy and fun DIY Scrunchies!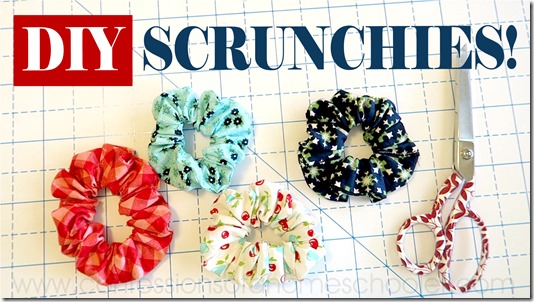 They're literally sew easy and you can make tons of them using up left over fabric scraps. And they only take about 5-10 minutes to make.
We've been making them in every color to match all of our outfits and they're just so cute!
Ready to get started sewing?
Watch Erica's Easy DIY Scrunchie tutorial here:
Supplies:
1 piece of fabric 3.5″ x 20″
1 piece of 1/4″ elastic 8-9″ long (I used 8" for a child size and 9" for an adult.)
And that's it friends! As you can see these are super easy and addictive! I think we ended up making about ten of them after filming of this video as my girls were sewing along with me LOL!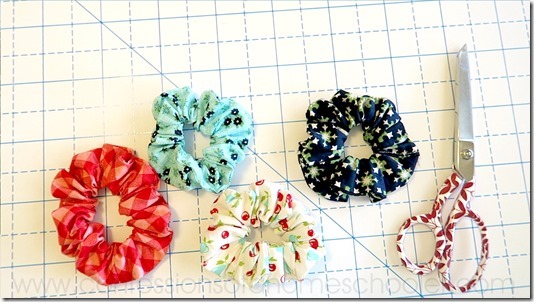 You can really use any fabric you like, and they make great gifts as well. We made a bunch of fun colors for Independence Day and they were so much fun! I think we'll have to make some for all of the other holidays too

Thanks for joining me today, I hope you enjoyed this little DIY!