Happy December friends! We are kicking off the month with the 12 Days of Stitchy Ornaments and 12 Days of Quilty Ornaments sew-a-long!
Since there are 12 of each, we are going to sew a quilty ornament on the odd days, and a stitchy ornament on the even days. Feel free to do one, both or just follow along on Instagram for fun!
To join in the festivities, make sure you are following me on Instagram, I'll be posting the daily ornaments there, and make sure to share your progress with #12daysofquiltyornaments and #12daysofstitchyornaments so we can all see what you make!
These ornaments are perfect for beginners, and a ton of fun too!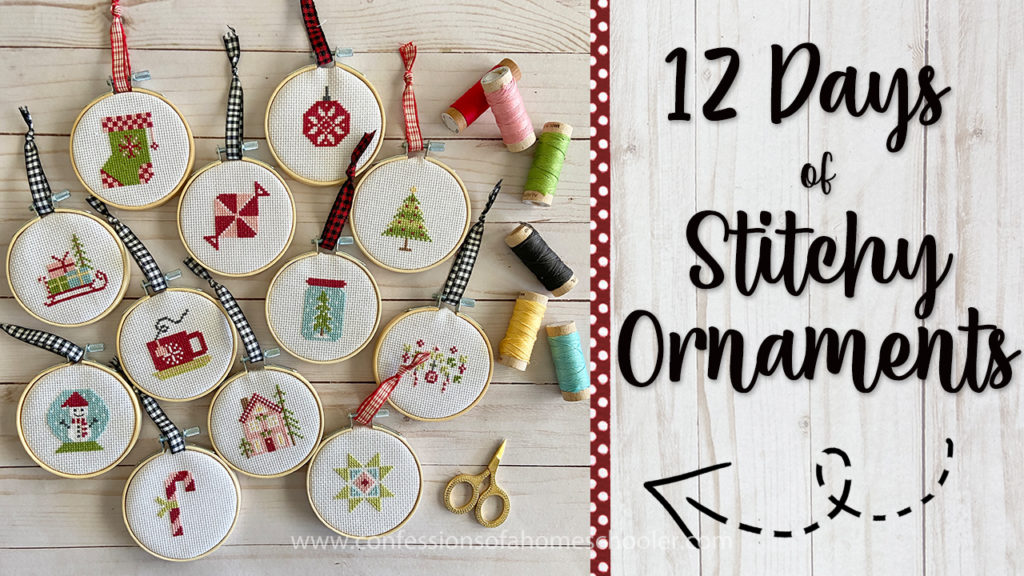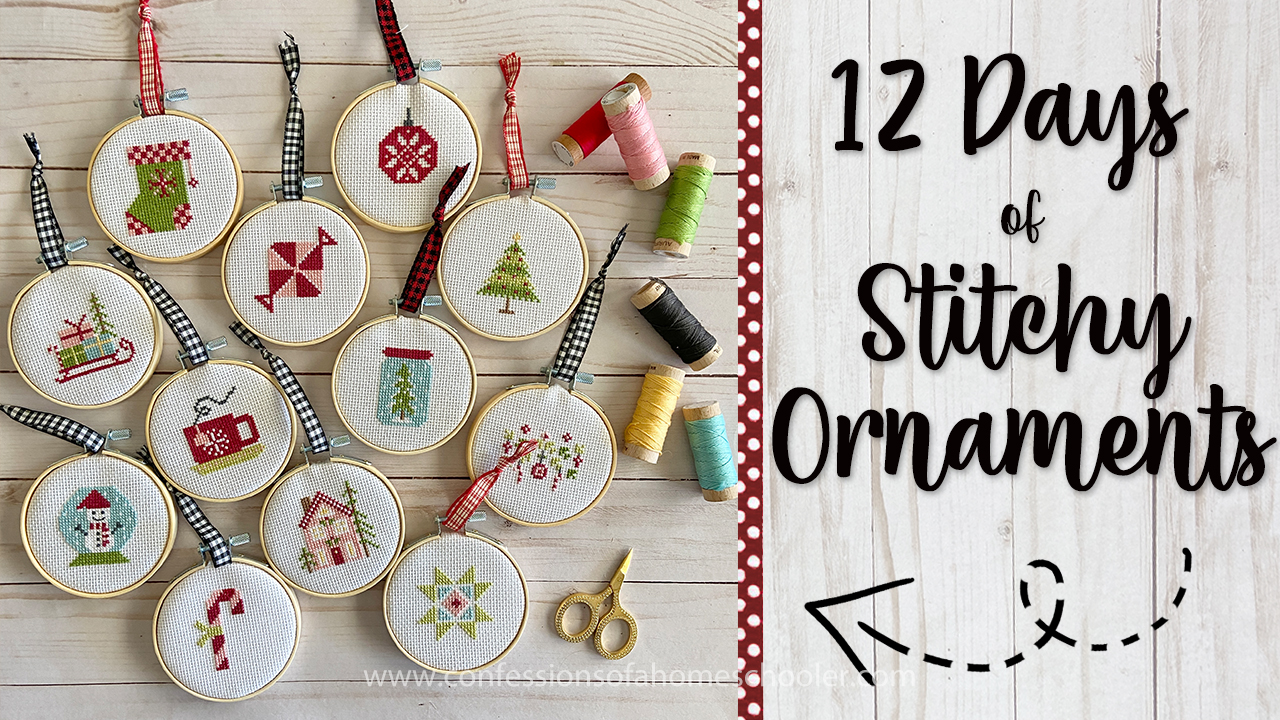 I used 14-count white Aida with two strands of DMC floss. But you can substitute in any fabric and floss you prefer.
Materials Needed:
The stitch count for each ornament is 28 x 28, and they finish at approximately 2-1/2″ each if stitched using the called for fabric.
The samples are stitched on 14-count white Aida cloth with DMC floss.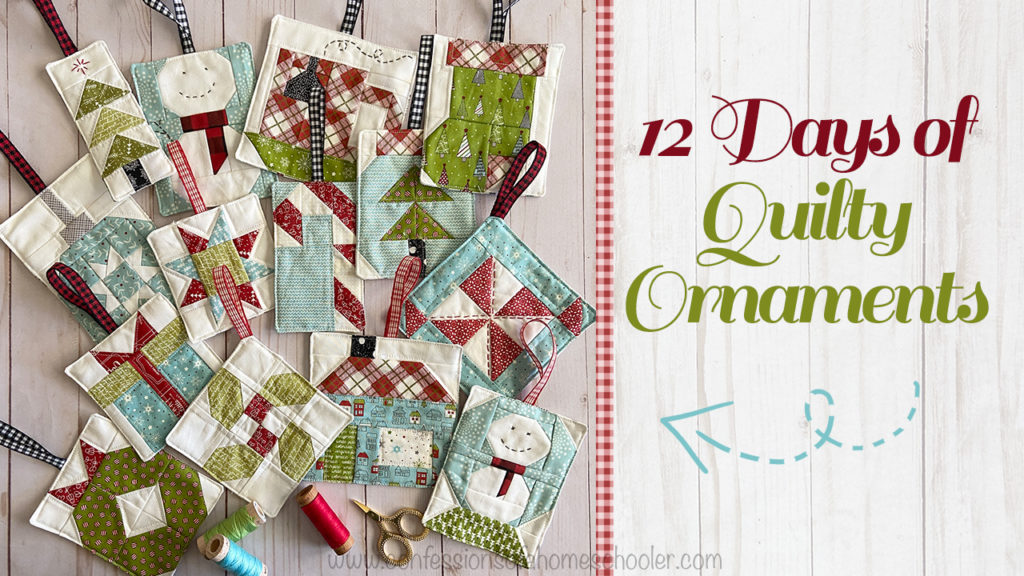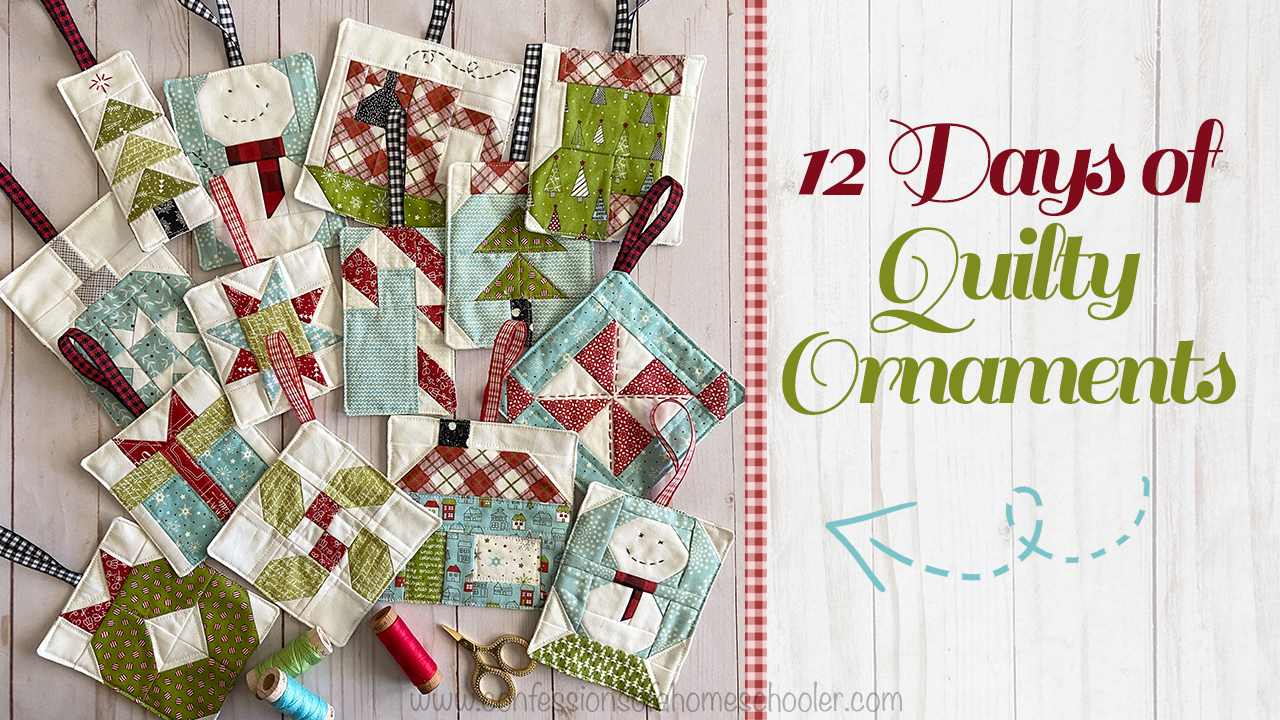 The Quilty Pattern includes 12 fun and easy holiday designs that are fast and easy to make. They are a perfect Advent sewing project as well, just sew one ornament every other day and decorate your sewing room as you go! And because I couldn't make up my mind on which I liked better, I added in 2 BONUS patterns as well!
Materials Needed:
Background Fabric: 1/4 yard or 1 FQ
Aqua: 1/4 yard OR 1 FQ
Red: 1/4 yard OR 1 FQ
Grey: 1/4 yard OR 1 FQ
Green: 1/4 yard OR 1 FQ
Backing & Batting: 1/2 yard
Optional: 3 yards decorative ribbon
Fabric used: Mix of Sweetwater Christmas Prints for Moda
Pattern Level: Beginner-Intermediate