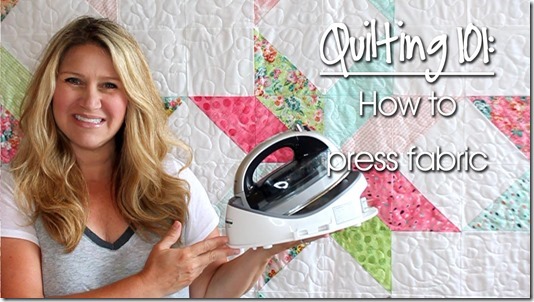 Hey guys,  and welcome back to my Quilting 101 series! I hope these videos are helping you with basic sewing and quilting techniques! Today I'll be sharing my helpful pressing tips and tricks. We'll also talk about how to read pressing instructions on patterns, and how to fix common seam problems. I'll also be sharing some things to look for when buying an iron too!
So let's get started!
Watch Quilting 101: How to Press Fabric here!
I hope those tips helped you out! If you've missed any of my Quilting 101 videos, you can check them out below!
Here are a few of my Quilting Tutorials online:
To keep up with our shenanigans, feel free to follow me:
GIVEAWAY TIME!!!!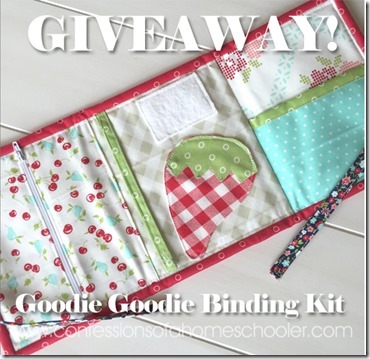 Today I'm giving away a Goodie Goodie Binding Kit that I made for one of you!
I used Vintage Picnic fabric by Bonnie and Camille for Moda.
The pattern is a free online pattern from Vanessa Goertzen called the Goodie Goodie Binding Kit.
Enter via the rafflecopter below to enter to win!