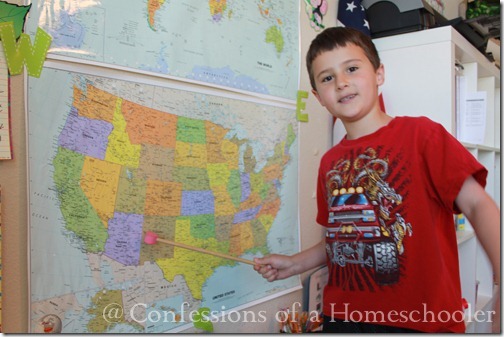 New Mexico was named the 47th state on January 6, 1912. It is known as "The Land of Enchantment" due to its scenic beauty and rich history. "Smoky the Bear", the symbol of the U.S. National Forest Service was born in New Mexico. In 1950, he was found trapped in a tree when his home in Lincoln National forest was destroyed by fire. In 1963, in Smokey's honor, the New Mexican legislature chose the black bear to be the official state animal.
Here are some of the things we learned about this week:
Located New Mexico on our wall map
Read our National Geographic Atlas and located Santa Fe, NM using the map coordinates.
Worked on our 50 States and Capitals song
Learned about the state and it's flag
State Bird: The Roadrunner
State Flower: The Yucca Plant
State Gem: Turquoise
State Aircraft: The Hot Air Balloon
Famous Landmarks: The Santa Fe Trail
Famous People: Geronimo
Food: New Mexico is home to Hatch which is known as the "Green Chile capital of the world." The Chile can be red or green depending on the state of ripeness when picked. Typically harvested when still green, Chile is New Mexico's prime agricultural crop. It is a popular ingredient in everything from enchiladas and burritos, to cheeseburgers, and pizzas.
Here is my white board for the week, we use this to review all of the state facts and symbols each day.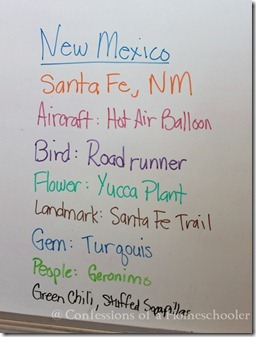 Tinker Bell added New Mexico to our United States Bulletin. After that we reviewed all of the states we've learned so far on our travels.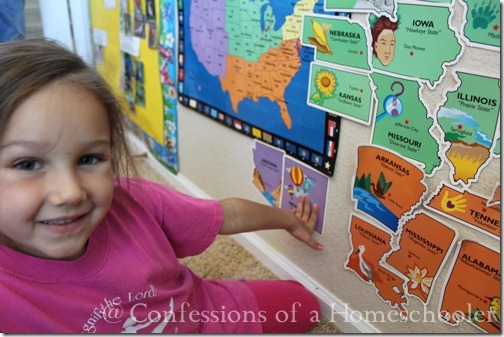 After learning about the animals symbols for New Mexico, we classified and added the animals to our USA animal wall!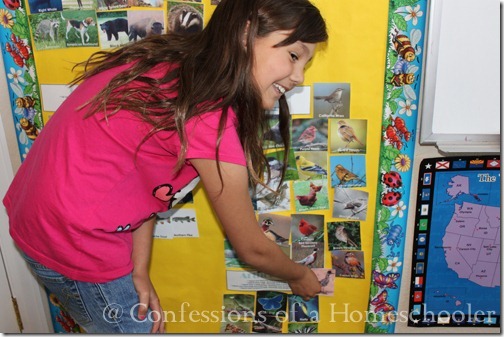 We took turns locating Santa Fe, New Mexico in our National Geographic Atlas.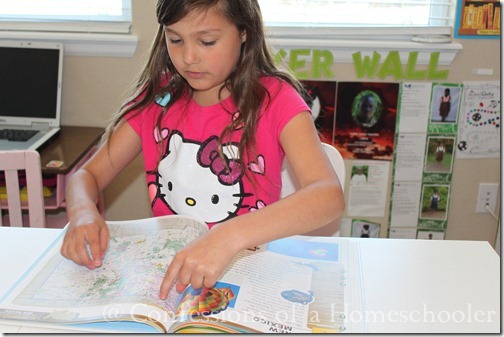 They all completed their state worksheets as we read through all of the New Mexico state facts in our curriculum: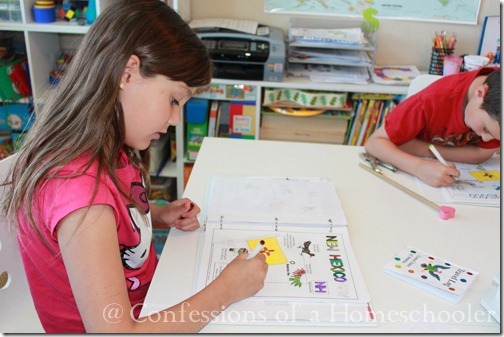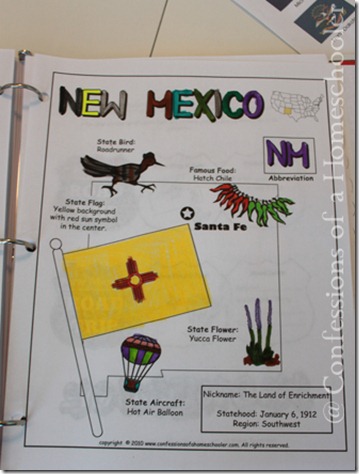 Then the Teeny Tot had the honor of adding the state to our wall map.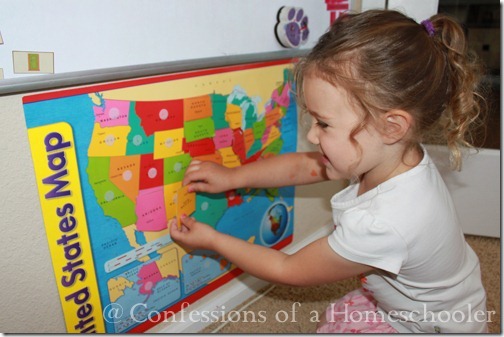 Famous People: Geronimo (one who yawns) was born in 1829 in what is now western New Mexico. He was a leader of the Apache Indians and fought against U.S. and Mexico for their expansion into Apache tribal lands during the Apache Wars. He fought until 1886 when he finally surrendered at Canon de Los Embudos in Sonora. When he surrendered he had a U.S. Military Winchester Model 1876 lever-action rifle with a silver-washed barrel and receiver. He also had a Colt Single Action Army revolver with a nickel finish and ivory stocks. Both are on display at the Fort Sill museum in Lawton, OK.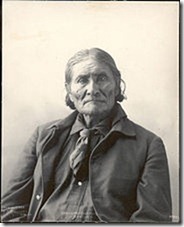 Geronimo, Chiricahua Apache leader. Photograph by Frank A. Rinehart, 1898.
Famous Landmarks: In 1821, the Santa Fe Trail became the first international commercial highway and was one of the nation's great routes of adventure and western expansion. The transportation route through connected Missouri with Santa Fe, New Mexico. The route crossed the territory of the Comanche's, who demanded compensation for right-of-way. The trail extends nearly 1,200 miles across five states and played a vital role in the expansion of the U.S. into the lands it had acquired.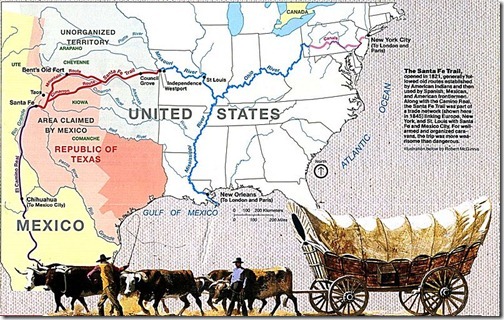 Hot Air Balloon: For the state aircraft, we did a fun hot air balloon activity to show how hot air makes the balloons rise! This took a little bit of finesse and persistence, but after several tries we finally got a good flight!
To complete our week on New Mexico, we sealed the deal by adding the state flag to our Travel Journal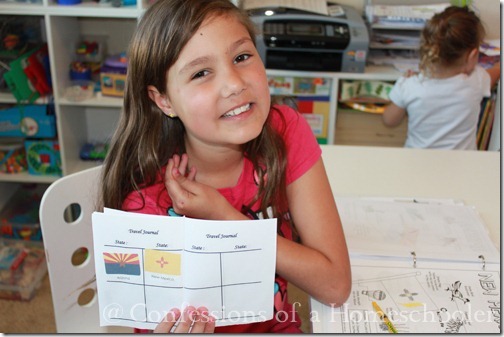 Since it was a review week, we played our state jeopardy game and added Arizona and New Mexico to our Southwest notebooking page: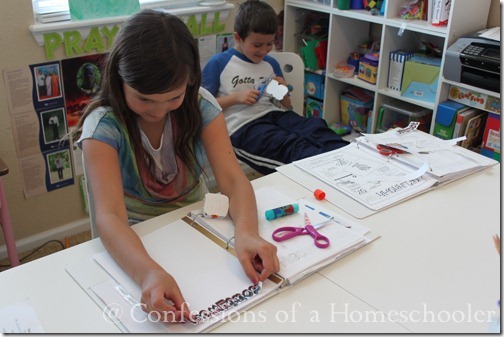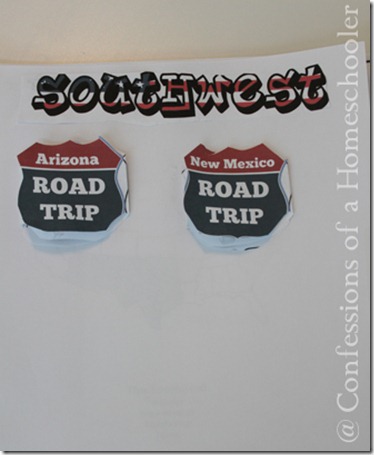 And that wraps up our New Mexico study! If you'd like to come along with us on our Road Trip USA journey, click the image below to learn more!