My Vintage Christmas quilt is probably one of my most popular holiday patterns to date. And I have been dying to make a second version of it for awhile now, so I'm very excited to release my new Vintage Christmas 2 quilt pattern for you all today!
This pattern turned out so cute, and I love all of the extra added elements! And don't worry, while this pattern does have a lot of pieces, it is traditionally pieced, so even a newer quilter can do it!
This quilt features cute vintage style trucks carring gifts in the back. I've added cute trees between the rucks, and then a fun pinwheel separator strip between the rows for added interest. I think my favorite new feature is the holly leaf border. It was easy to piece, and really adds that extra special touch!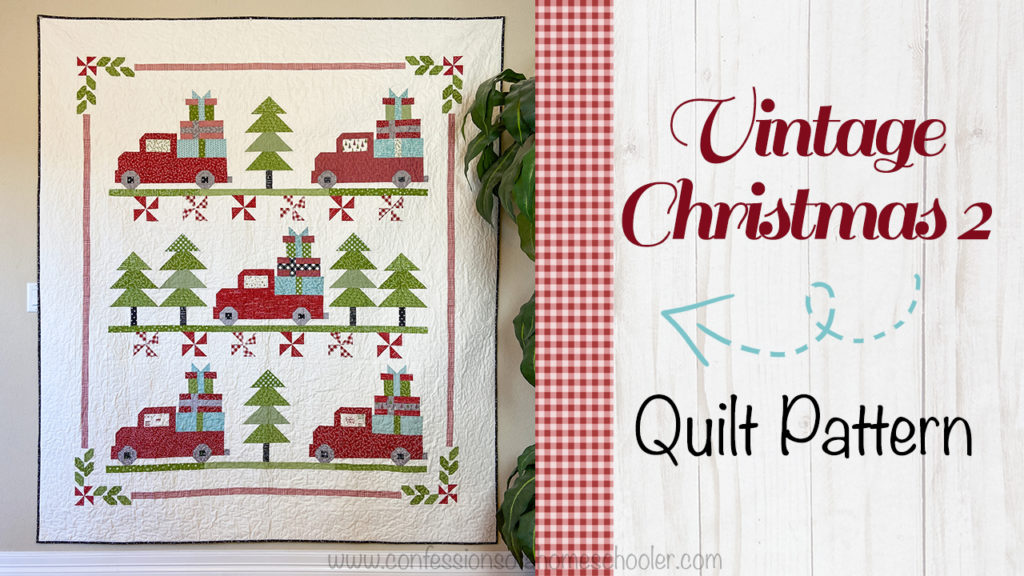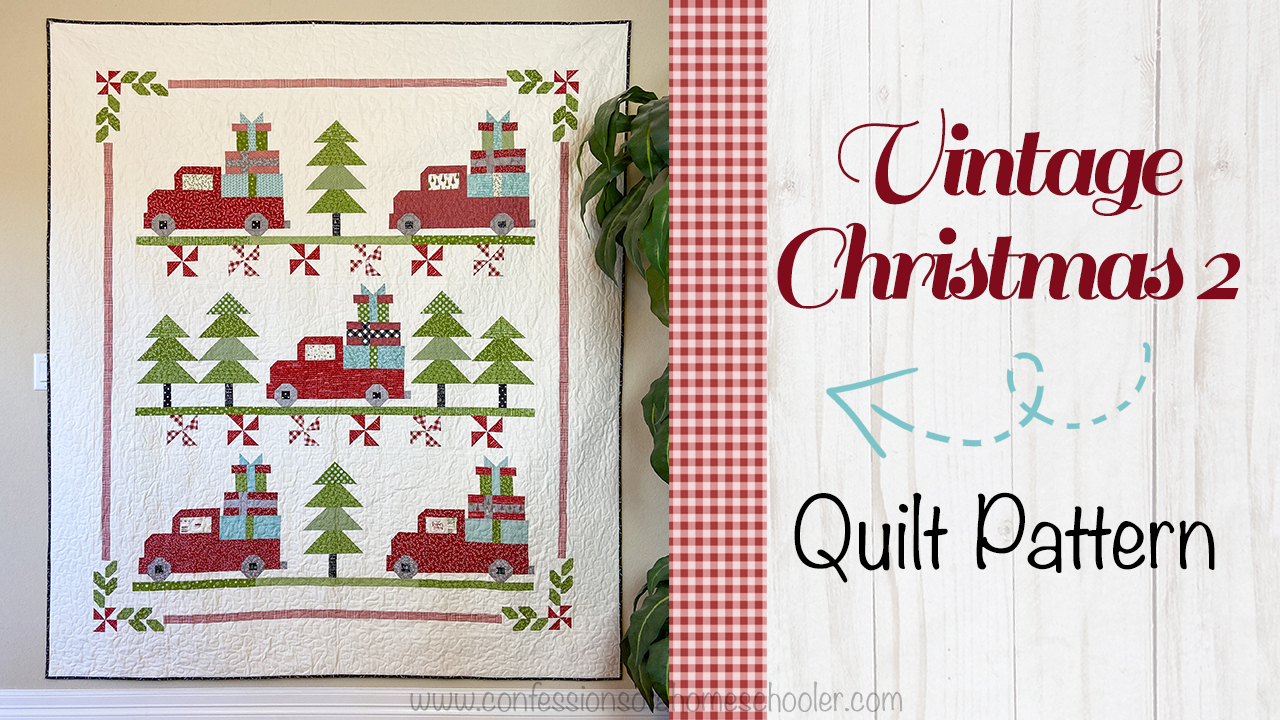 Get the Vintage Christmas 2 Quilt Pattern here!
Finished Size: 74″ x 83″
Materials Needed:
4-1/2 yards – white (background)
8 Red FQs or 2 yards red
Grey: 1 FQ or 1/4 yard
Black: 1 F8 or 1/8 yard
Low Vol. (window): 1 F8 or 1/8 yard
6 Green FQs or 1-1/2 yards green
Aqua: 2 F8s or 1/4 yard
Red (Border): 1/4 yard
Binding: 3/4 yard
Backing/Batting: 5-1/2 yards
Fabric used: Mix of Sweetwater Christmas fabrics for Moda
The PDF pattern includes easy-to-follow step-by-step written instructions along with detailed graphic illustrations to make sewing this project a breeze! It's a fairly easy traditionally pieced pattern, but there are some small pieces, so I consider it a beginner-intermediate level pattern.
I wanted to be fancy, so I added a label on the backside for an extra cute touch. And I chose a black binding for an added pop.