Looking for an easy and yummy Christmas craft you can do with your kids this season? I guarantee they'll love these edible Christmas trees!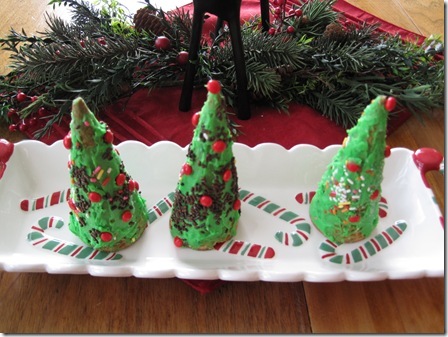 Ingredients:
Sugar cones
Green frosting (Or white frosting with green food coloring added in)
Various sprinkles for decorating such as: Red Hots, mini-m&ms;, sprinkles, edible glitter etc.
Butter knife to spread frosting
Plastic tray or cookie sheet to work on. (I love these trays from Lakeshorewe use them for everything including beads, moon-sand, play-doh, glitter projects, anything that can be potentially disastrous to my kitchen.)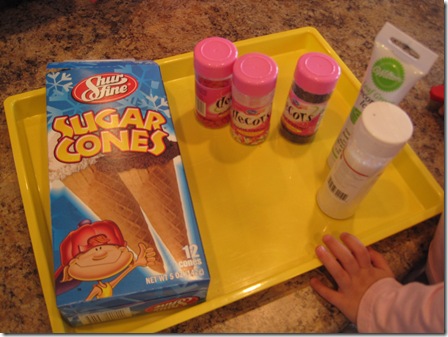 Instructions:
Spread green frosting all over cone.
Roll in sprinkles, glitter etc
Push on red-hots or mini m&m; for ornaments
Eat!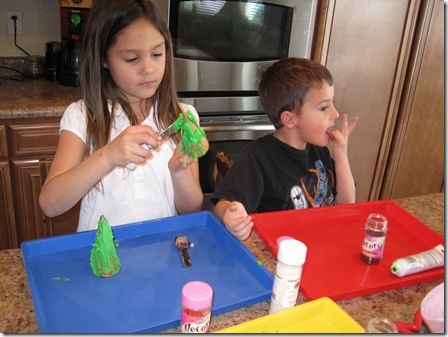 Decorate as desired: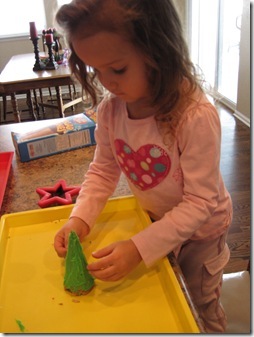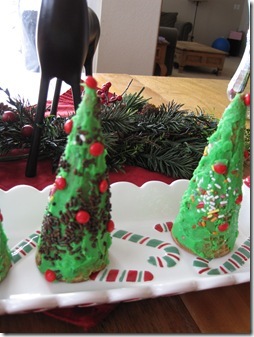 Then enjoy! It's as simple as that, and these are so yummy and fun your kids will be asking to do them again!