Hi friends! Today I have a super fun and easy DIY project for you. Pillow covers are one of the easiest things to make, and it's a great last minute Christmas gift idea too! This is also a great project for beginners and kids. So if you want to see how to make it, check out today's video!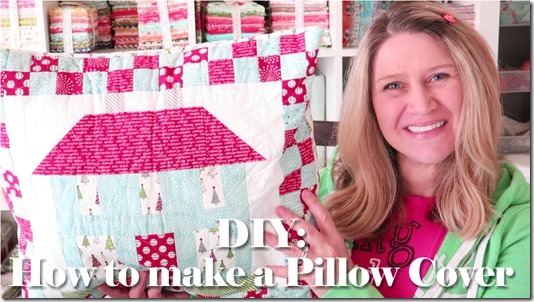 Watch my DIY: How to Make a Pillow Cover here!
I hope you enjoyed this tutorial! Check out my Quilting/Sewing playlist on YouTube for more fun DIY projects and make sure to subscribe to my channel!
Visit my Instagram to see more fun quilting projects!
Links to products used in this video:
If you just tuned in, here are more videos in my How to Quilt Series!
Here are a few more of my Quilting Tutorials online if you're just getting started:
Happy sewing!