It's Thursday! That means time for a new sewing tutorial YAY! I have a fun and beginner friendly project for you just in time for the weekend!
I'll be showing you how to make this super Easy Vinyl Zipper Notions Pouch. It lays flat so it's great for stitching, cross stitch, and embroidery projects! My girls also like to use them for their coloring and sketch books too!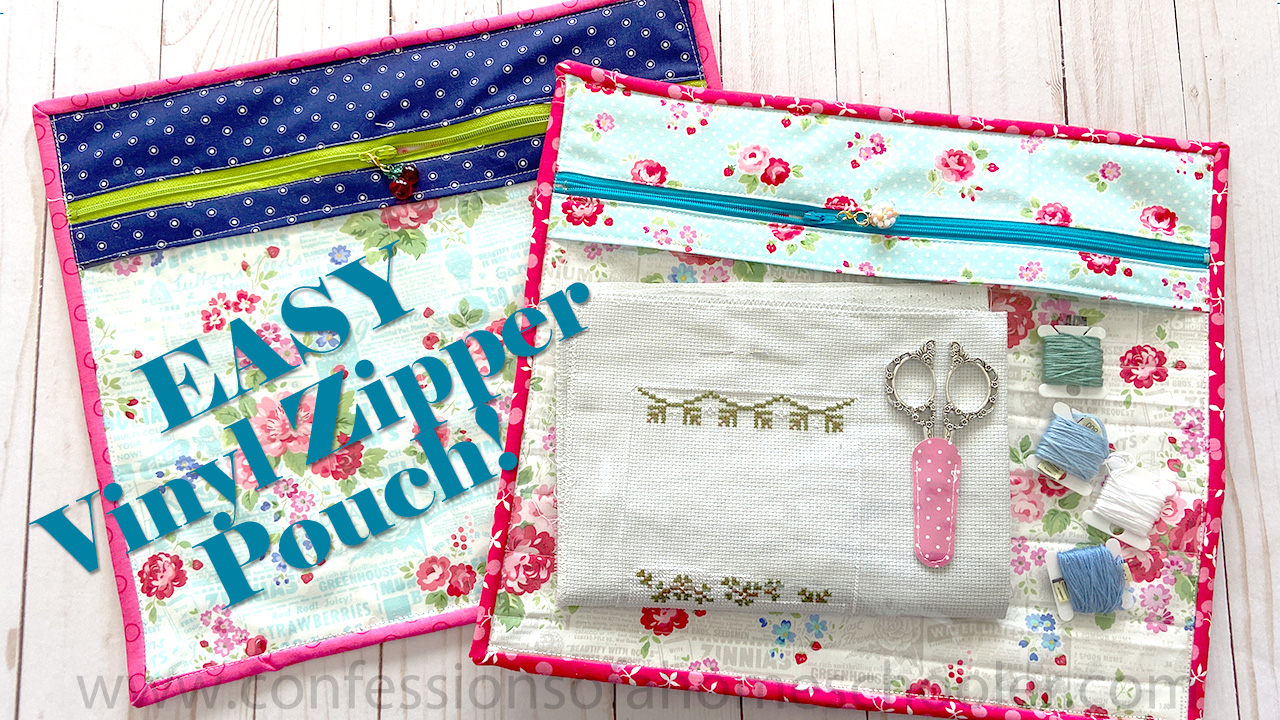 Ready to get started?
Watch Erica's Easy Vinyl Zipper Pouch Tutorial here!
YOU WILL NEED:
1 FQ Outside Back Fabric
1 FQ Inside Front Fabric
1 F8 Accent Fabric
1 FQ Binding Fabric
1 12″-16″ zipper
CUTTING INSTRUCTIONS:
From the outside back fabric cut (1) 12.5″ x 14.5″
From the inside front fabric cut (1) 12.5″ x 14.5″
From the accent fabric cut (2) 2.5″ x 14.5″, (1) 3.5″ x 14.5″
From the binding fabric cut (3) 2.5″ x 21″ strips
From the batting cut (1) 12.5″ x 14.5″
I used Pam Kitty Morning fabric for this project. It's just the sweetest cheeriest fabric don't you think? This is fabric I've been holding in my stash for awhile, but I think you can still find it here on Etsy.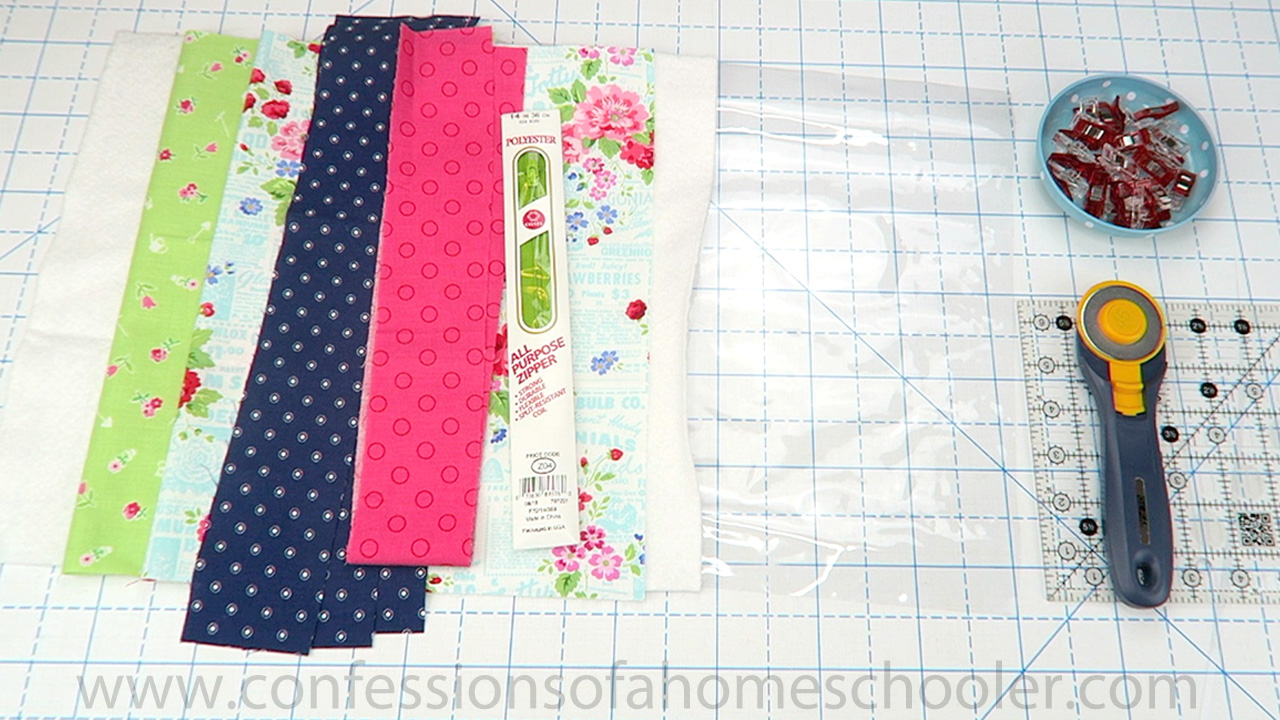 *** PRODUCTS USED ***
Do you prefer a written pattern?
Get the Easy Vinyl Zipper Notions Pouch PDF pattern here! The pattern includes two sizes, a large one for your crafting projects, and a mini version for your notions!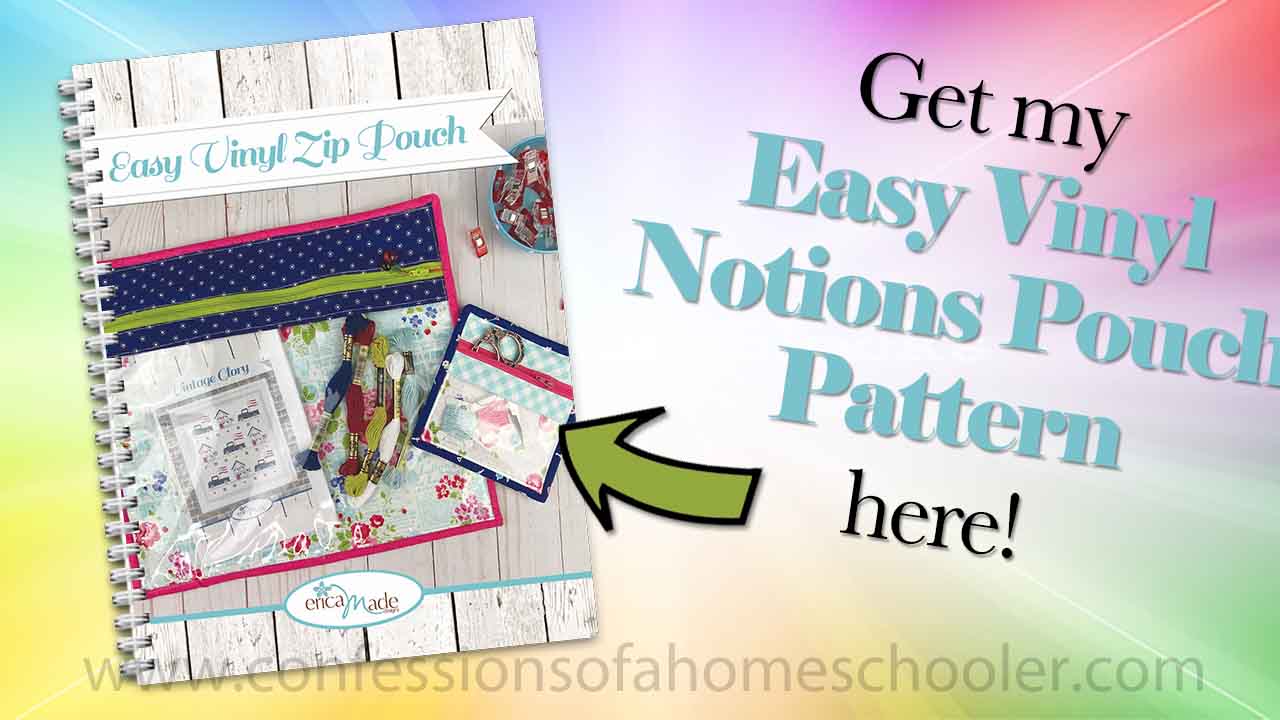 The fun QUILT on the Wall Behind me is my Vintage Spring Quilt Pattern!
Shop ERICA'S SEWING FAVORITES Here!