Hi everyone! I'm so excited for today's post! After a lot of hard work, my daughter OIivia, you may know her as TinkerBell, has just released her very first sewing pattern!
It's called April Showers and is a cute top and skirt pattern created for an 18″ Doll.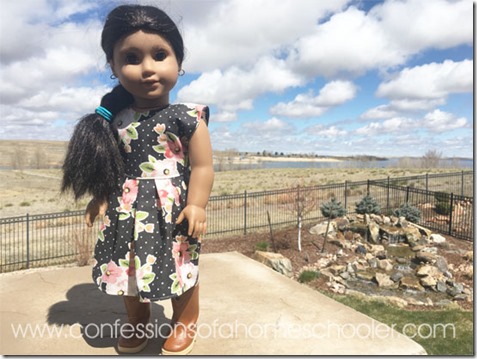 For those of you who follow me on Instagram, you've probably seen some of her amazing creations already! She's extremely talented and has been making doll clothing, Barbie clothing, and full ensembles for her stuffed animals for years now.
She learned first hand how much work goes into creating sewing patterns which has been a wonderful life lesson. Some of the things we focused on were how to write patterns in such a way that anyone can follow them. She has also learned to use Photoshop to create her templates, and step-by-step graphic instructions. She also learned how to use Microsoft Publisher to write the pattern.
And one of the most rewarding things she learned included testing her patterns, editing them, and how to deal with the "constructive criticism" from her testers a.k.a. myself and her sisters!) in a positive manner!
Now on to a little bit about the April Showers Doll Dress pattern…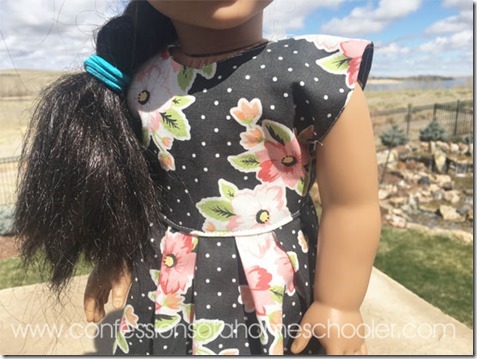 The April Showers Dress pattern comes with detailed instructions for creating this cute spring top and ruffled skirt.
This is a beginner friendly pattern and a great way to get started with learning how to sew!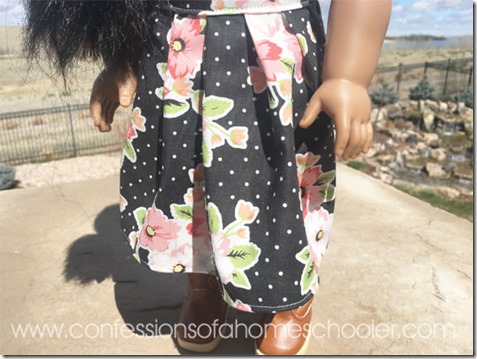 The pattern comes as a printable PDF with detailed step-by-step instructions along with images to help beginners create their own cute dress!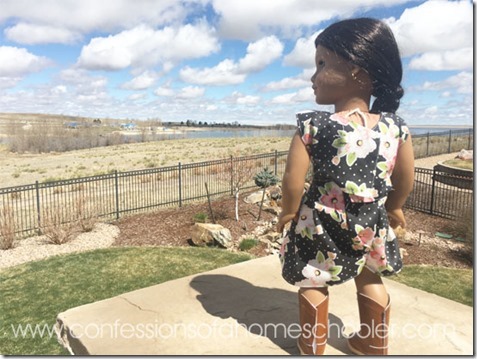 Note: This pattern is designed to fit an 18″ Doll.
–>> Click here to get the April Showers Doll Dress Pattern! <<–
I'm so pleased with her perseverance, and the final pattern result! I hope to encourage her to create more patterns and make use of her mad sewing skills!