Happy Tutorial Thursday! In the last tutorial we made the Quilty Weekend Tote bag with a tie closure, and I promised you we would do one with a zipper as well. So today's the day! We're going to work on the Quilty Weekend Zipper Tote bag today and it turned out so cute, I can't wait to share it with you!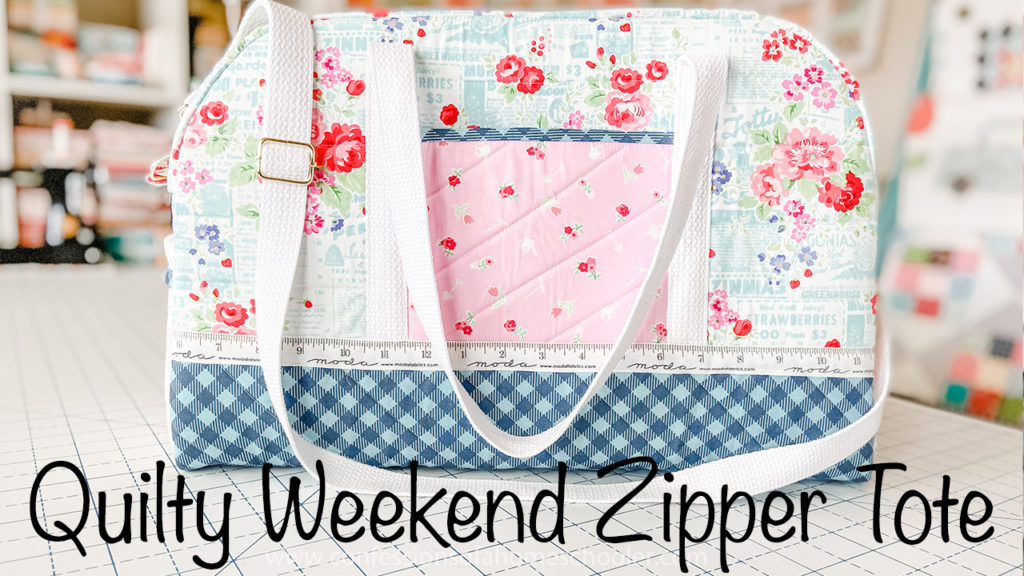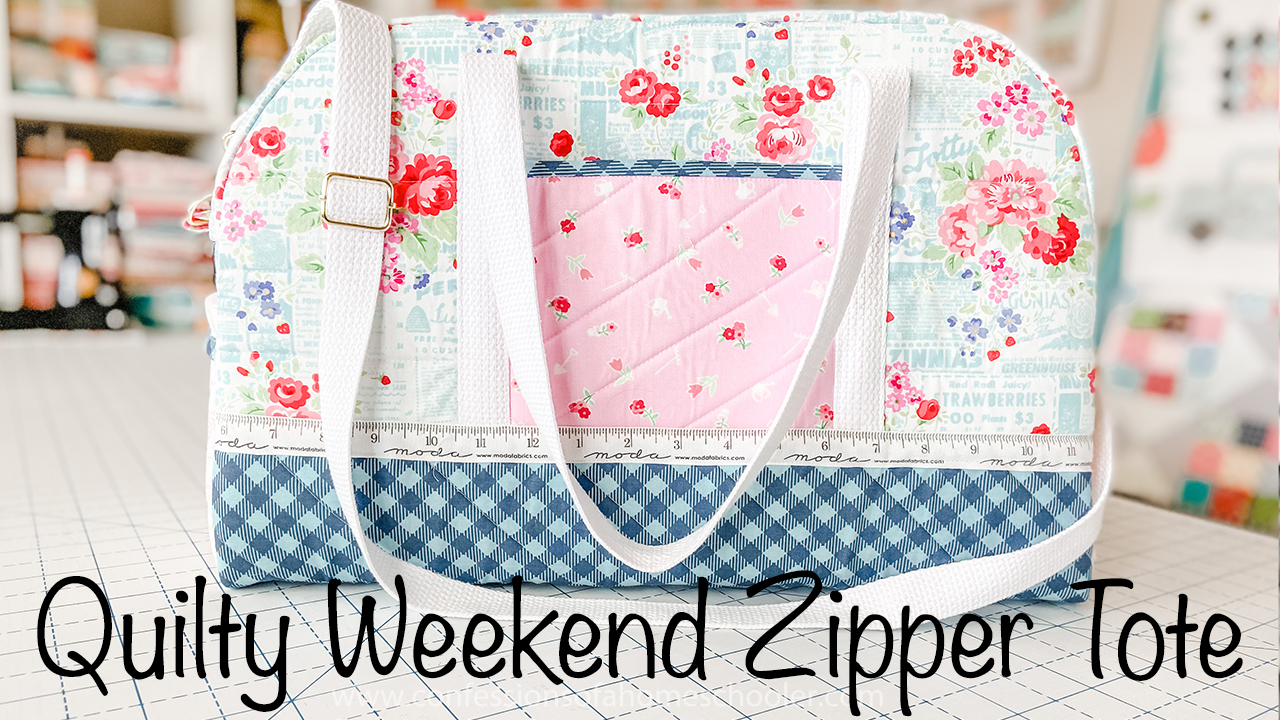 Watch the Quilty Weekend Zipper Tote Bag Video Tutorial here:
Do you prefer written patterns?
Get the Quilty Weekend Zipper Tote Bag PDF Pattern here!
The PDF pattern includes step by step written instructions along with graphic illustrations to help make this cute pattern a breeze!
This bag finishes at 12″ h x 18″ l x 8″ deep, so it's the perfect size for a weekend away or even a fun sewing retreat! I also added a pocket to the front, back, and both sides which gives it even more storage space. Plus I think the pockets make it extra cute too, don't you? And of course, I added a small pocket inside as well.
I also put on regular shoulder straps, but thought it would be fun to add an adjustable cross body strap too. I will show you how to do all of that in the video so don't worry, it's super easy!
Fabric & Hardware
I've been working on sewing through my stash this year, so I chose some fun fabric that I've had around for a while for this project. The top floral print is one from Lakehouse Dry Goods and is one of my all time favorite prints! I also accented it with a few Pam Kitty Morning fabrics for the pockets, and a fun aqua gingham print from Lori Holt basics line.
I chose this light pink zipper because I think it complimented the fabrics without being too much, and then some white cotton webbing for the straps. Of course you can make your own fabric straps as well, but I just like the look of the webbing, and let's not ignore the fact that it is less work as well!
The cute gold hardware for this bag is from Sallie Tomato. They have a ton of fun patterns, zippers, project kits, and bag hardware. I grabbed a gold bag hardware kit and a rose gold kit and zipper too!
Just to be a little different I folded down the side pockets by 1″. It is totally optional, but I think it gives the sides a little something "extra". Plus it helps show off that fun gold hardware too!
Finally also used a Moda Fabrics ribbon for my accent ribbon. I love that they come on the Moda fabric bundles, and instead of tossing them, I always keep them for smaller projects just like this tote!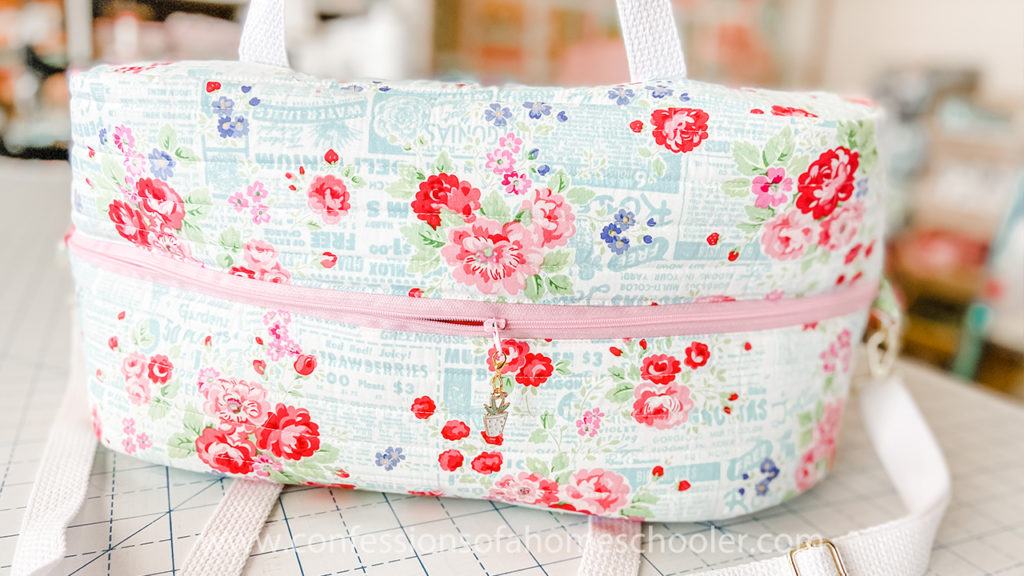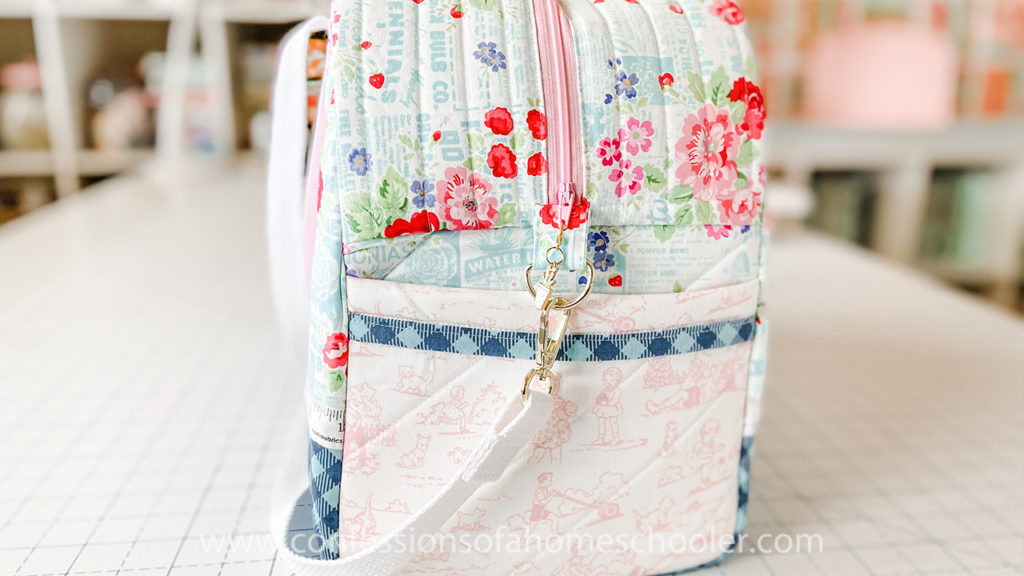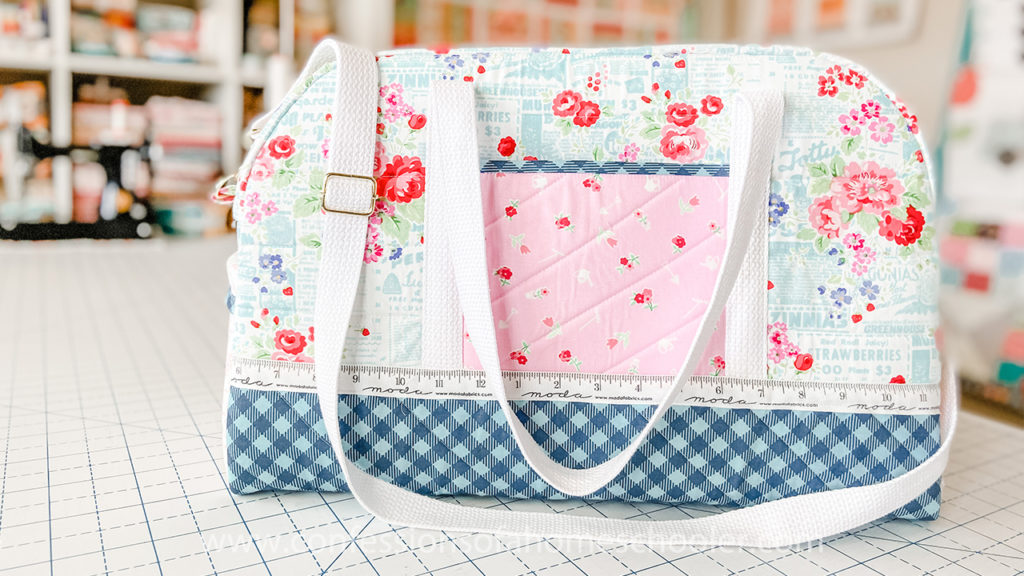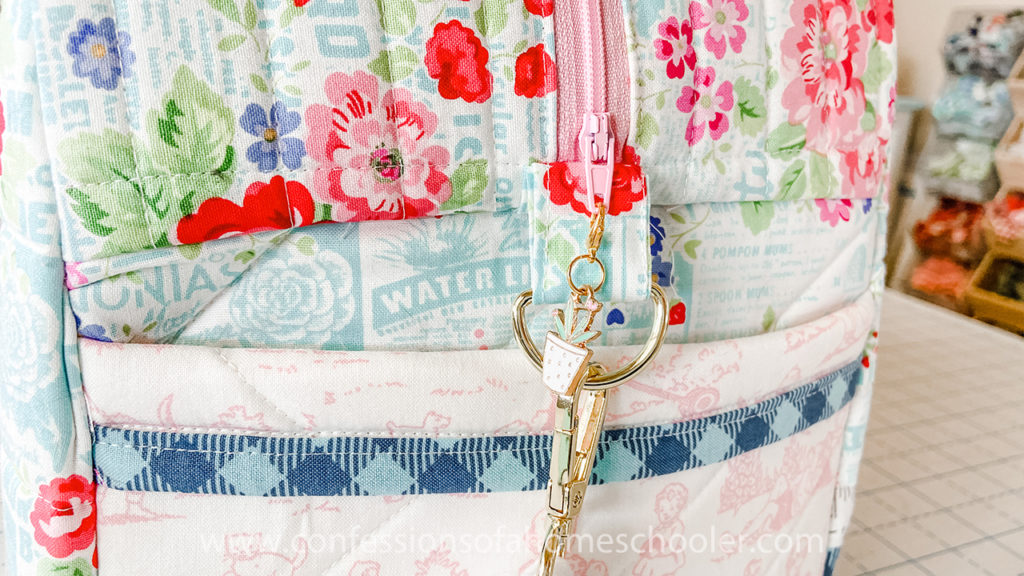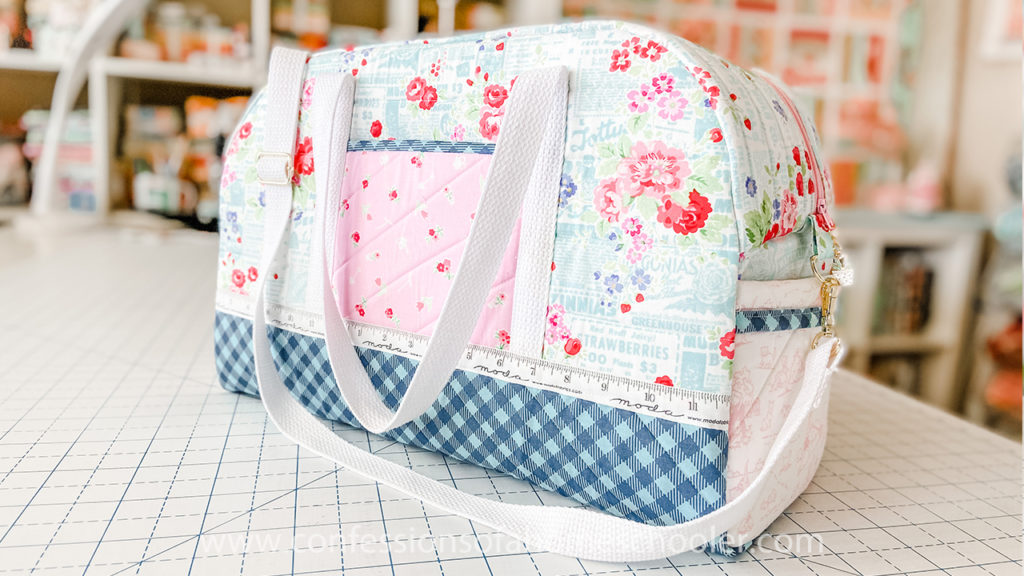 Get the Quilty Weekend Zipper Tote PDF Pattern here!