Hi! I'm super excited to release my fourth quilt pattern today. It's my new "Trade Winds Quilt Pattern" and it makes me think of relaxing summer afternoons on the water!
This quilt is great for beginners, and comes together quickly! You can either sew the water strips straight, or you can do the fun curves. They're really easy and I have a video tutorial here to show you how! You can also use scraps from your stash for a more interesting water area as well.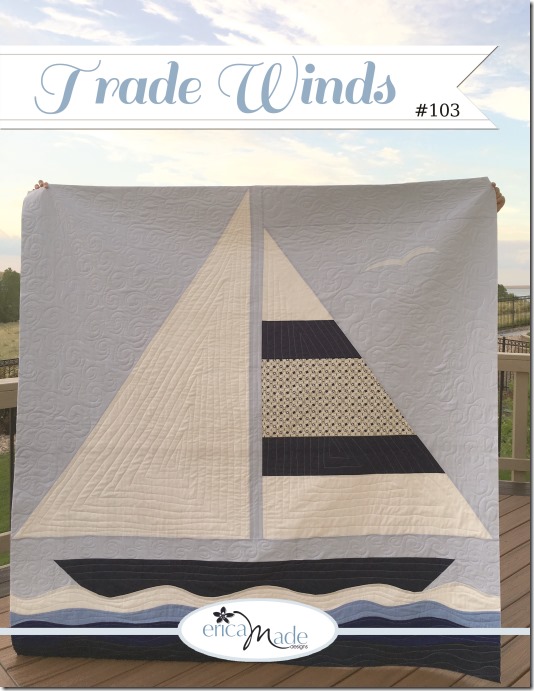 My fabric choices:
For this quilt I used a variety of blues, most were Moda Bella Solids, but you can use whatever blues you like. I used Moda Bella White 9900-97 for the main sail and other whites.  I also used one of my medium blues for binding as well.  I decided to do some fun quilting on this one. For the waves I just did free hand curvy lines.
I also uploaded a video tutorial to show you how to cut and sew free form curves for this pattern! And I have a few tips on how to create the awkward angle for the sales as well.
Watch "How to Sew Free Form Curves" video here!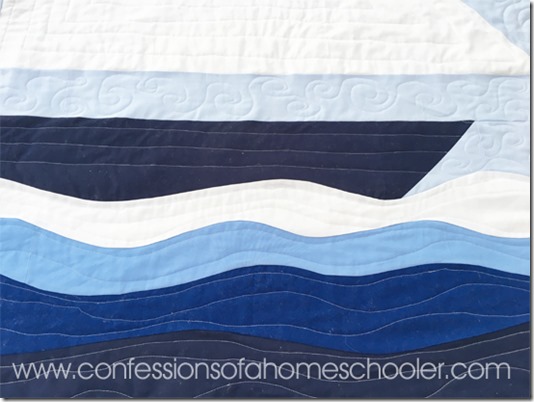 I did echo lines on the insides of the sails. I started from the outside of the sail and worked my way in towards the center.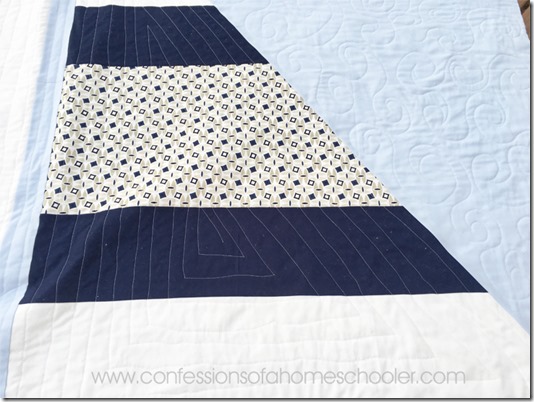 I also added an applique' seagull in the top right corner just for fun! I quilted windy swirls in the sky portion, and then outlined the seagull to make it stand out a bit more.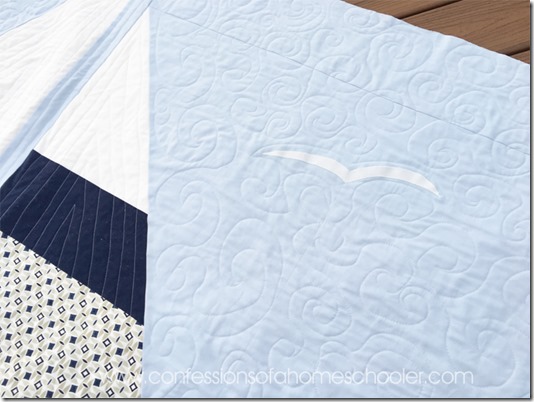 I used a medium blue for my binding and the backing is from the Day Sail line by Bonnie and Camille. It's a soft grey with nautical words written on it.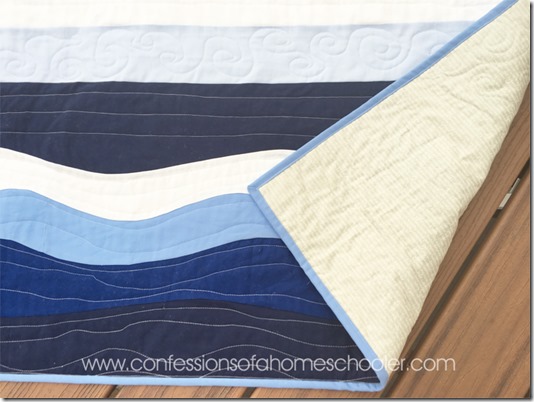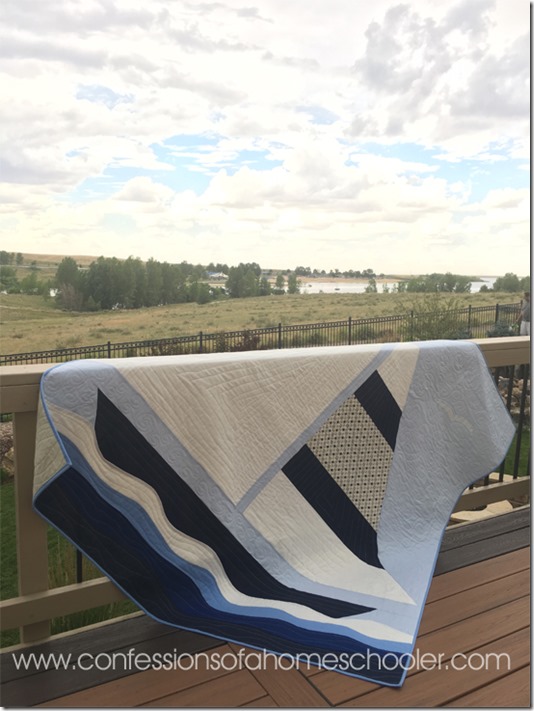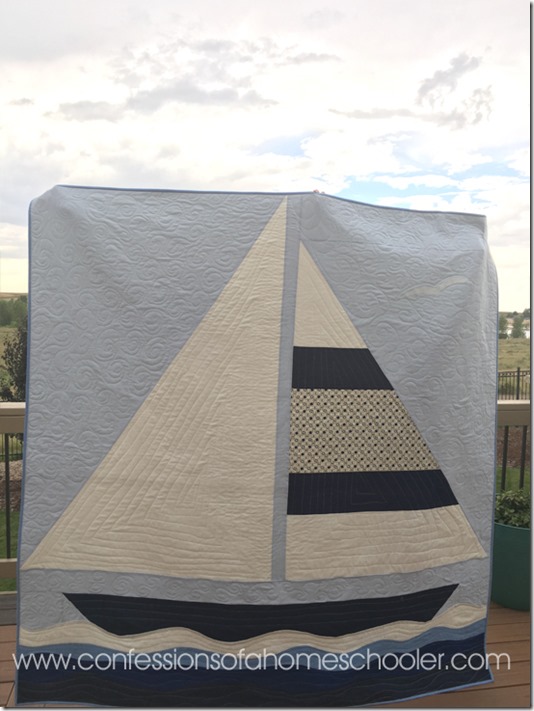 This quilt is super easy to put together and can really be completed in a day! It's also really flexible, you can make your sails any colors you would like, you can add different strips or patchwork to make it unique!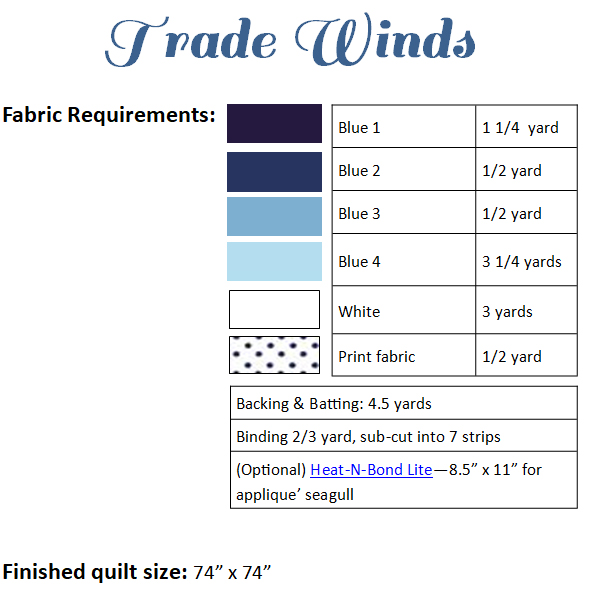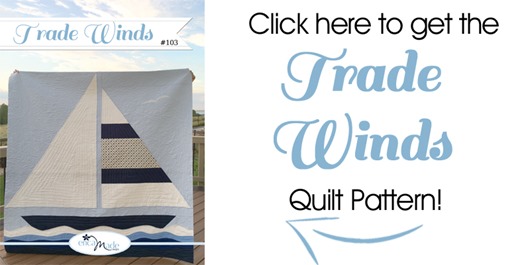 CHRISTMAS IN JULY!!
As a bonus with my new quilt release, I'm having a CHRISTMAS IN JULY SALE on all of my quilt patterns!
Head over to my store to check them out and get started on your Christmas gifts early this year!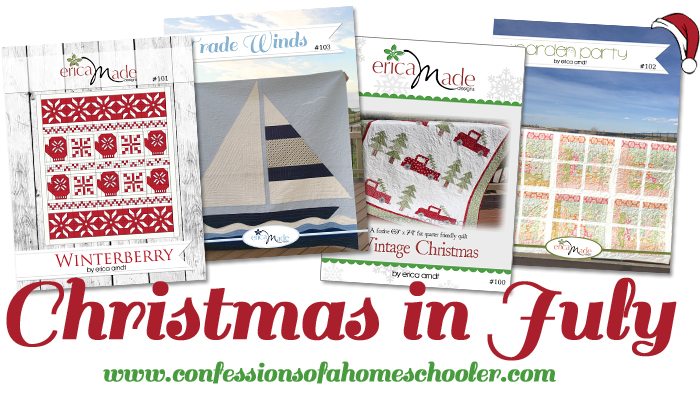 All quilt patterns are just $5! The sale runs July 17, 2017- July 21, 2017 midnight MDT, so make sure to order yours before the sale expires!