Good morning everyone! Today I have a super fun giveaway for all of you sewers and quilters out there! I'm partnering with Lori from Stitches 'n Giggles to offer you all a Gooseberry by Vanessa Goertzen Fat Quarter Bundle! Whoo Hoo!!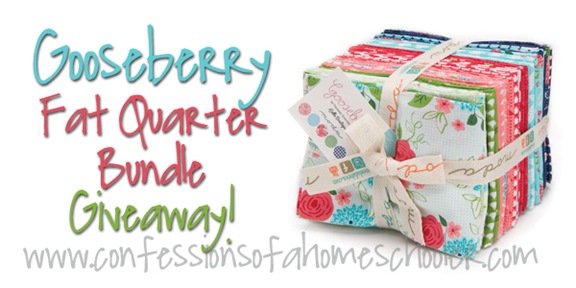 I have to say that this line is probably one of my most favorite lines this year! I love the bright colors, they're just so cheery and lovely. I've already made a few projects with this line because I just couldn't wait!
I made this cute patchwork quilted book cover using a Moda 2.5" mini-charm pack of Gooseberry. It was super easy, and turned out really cute. You can make your own too, just check out my Patchwork Book Cover tutorial on YouTube!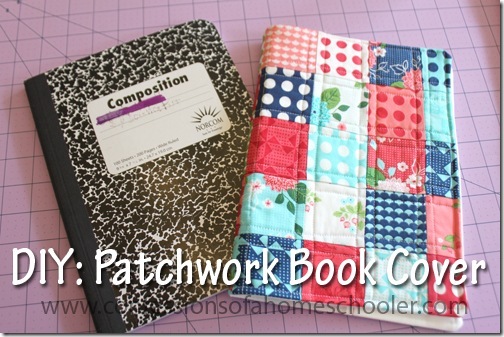 I also couldn't wait to get started on this super cute Gone Surfin' quilt block by Thimble Blossoms.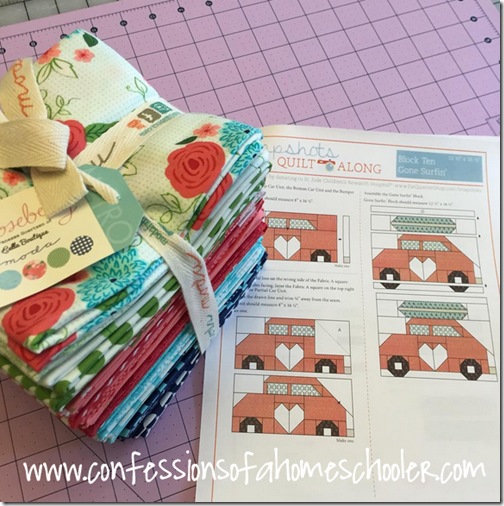 I thought the Gooseberry line would be perfect for this one, and I ended up making a bunch of cute little slug bug blocks with colorful surf boards on top!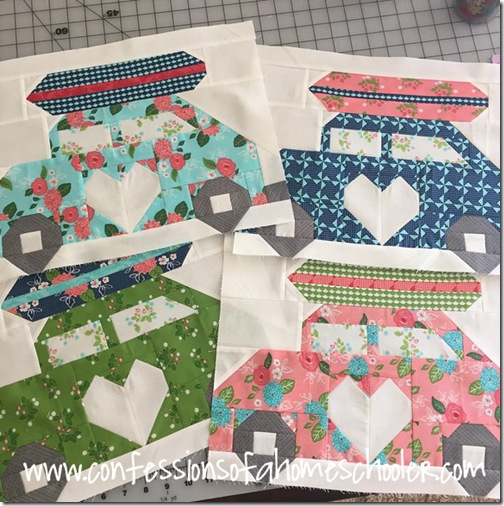 I did a large meandering pattern for the quilting, then used the Gooseberry Pinwheels in Petal Pink for the binding.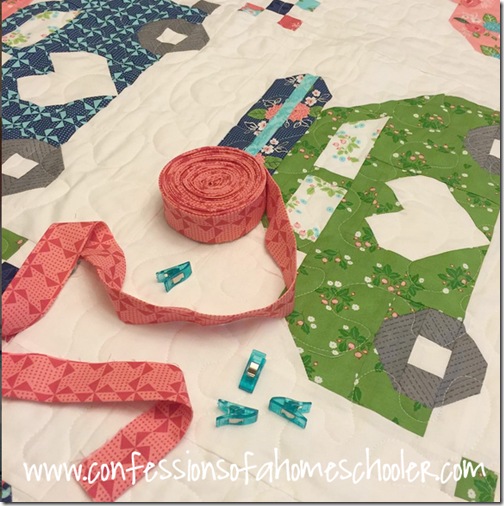 For the backing I used the moda Gooseberry Cloud Bouquet print. This is one of my favorite prints in the line, and it worked perfectly for the backing!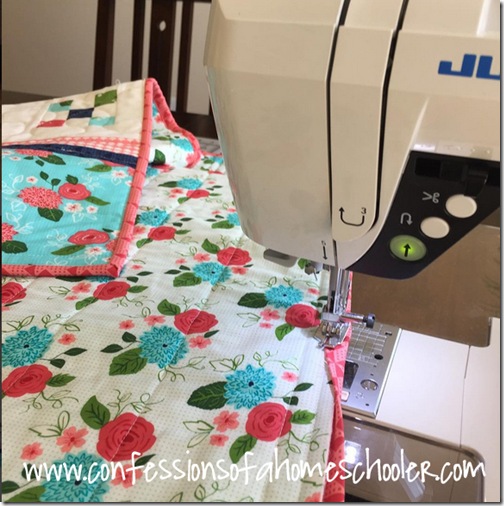 And here's the finished quilt. I did small 9-patch corner stones for fun , then did a few top and bottom borders to get the quilt to the right size.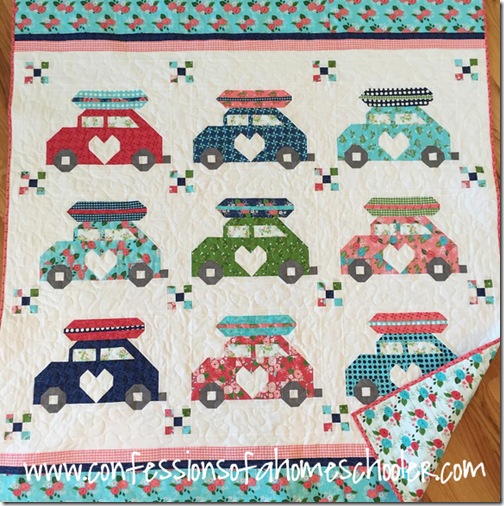 Want more information on getting started quilting? Check out my Getting Started series!
Check out my other fun quilting projects here!
Win It!
Ready to make your own fun creation using Gooseberry by Moda fabric?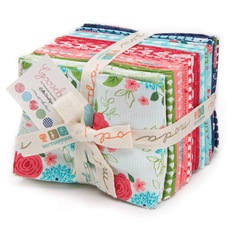 I hope so, because I have a whole Gooseberry Fat Quarter Bundle to giveaway to one of you thanks to Lori from Stitches 'n Giggles!
Yay! Just fill out the rafflecopter below to enter!