As I mentioned yesterday, this week I am participating in the of the IHN 5-day blog hop and my topic is Winter Crafts for Kids!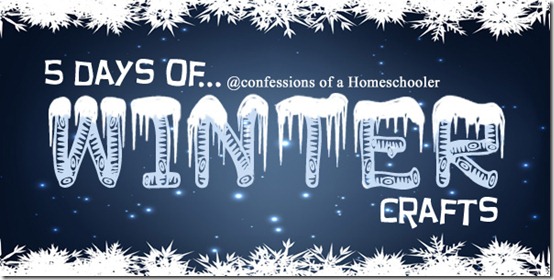 Today  I'm sharing a fun Winter Craft called "Sparkling Votives".  These are so easy and fun, and they make a great winter décor item for your home during those cold winter months!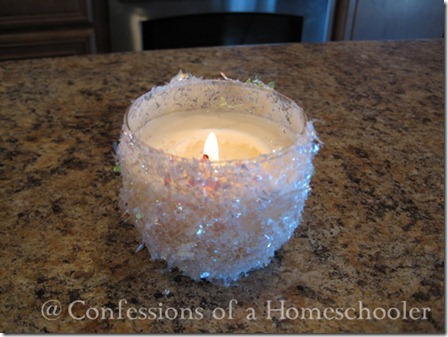 Supplies:
Glass votive candle holder (empty baby food jars also work well!)
Decoupoage medium, we used Mod Podge glossy
Paint Brush
Fake snow flakes from a local craft store
Paper plate to catch excess flakes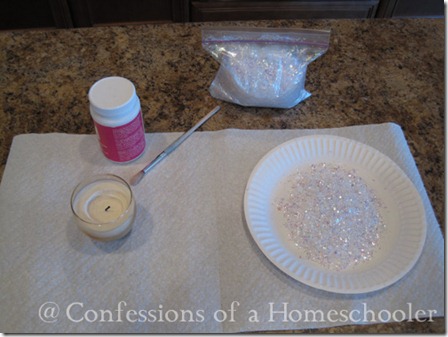 Directions:
First place a handful of the fake snow onto your paper plate and set aside. Next generously coat the outside of your glass votive holder with the Mod Podge.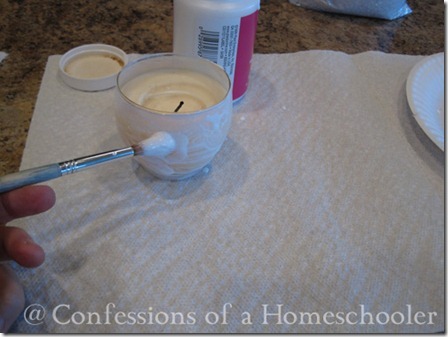 Carefully roll the covered votive holder in the snowflakes on your plate and shake off excess.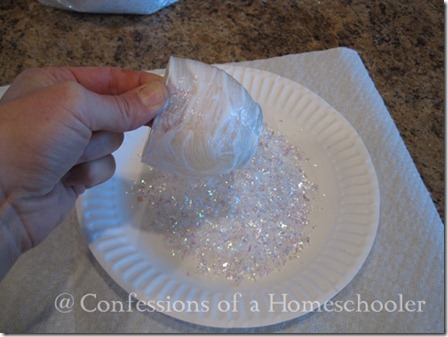 Set votive aside and repeat with remaining candle holders if desired. Finally shake excess snowflakes back in the baggie for the next fun craft.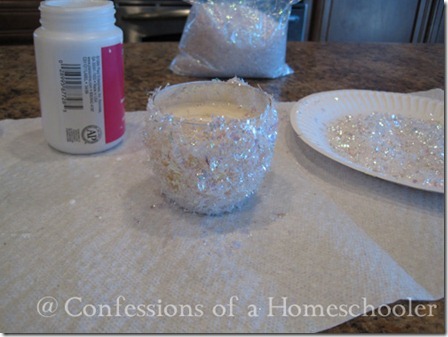 Finally add a votive candle to your holder and enjoy your sparkly wintery candle!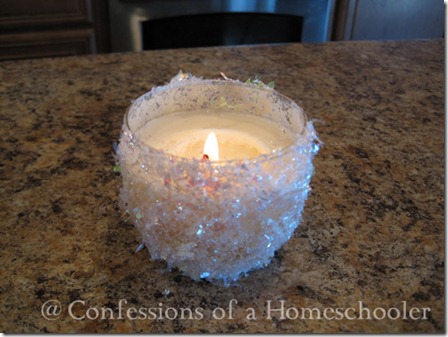 Have a fun winter craft to share? Make sure to leave a comment or link below!