Hi everyone! It is day three of the IHN 5-day blog hop and my topic is Winter Crafts for Kids!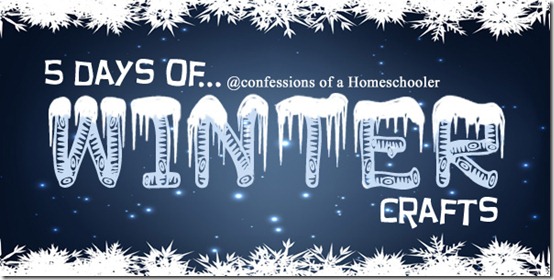 I shared this activity last year, but wanted to re-post it since it was such a fun science experiment/ winter craft idea! They're so easy and while they make really cute Christmas decorations, you could easily do this anytime you're looking for a fun wintery craft activity!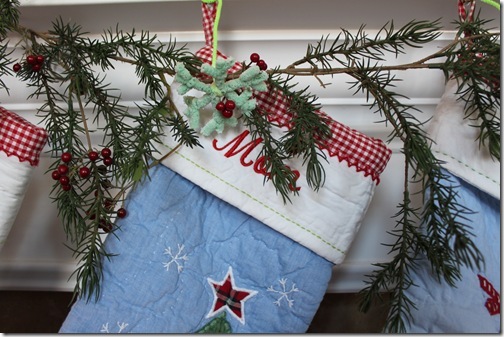 The cast of characters: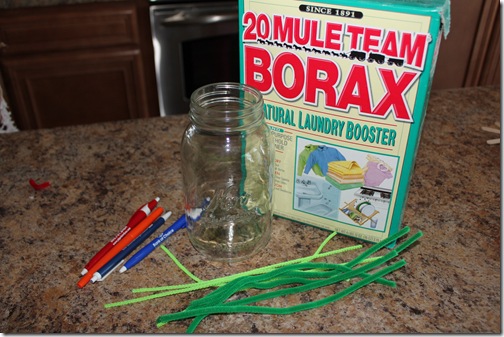 Borax (2 Tbsp per jar)
Pipe Cleaners (3 per snowflake, we used green, but I think white might have been a better choice!)
A pen or pencil to secure the snowflake while it's crystalizing
Boiling Water
Wide mouth glass jars
Scissors
Directions:
Step 1: Cut your pipe cleaner into 3rds. Lay one section horizontally on your workspace, then lay another one on top of it and twist it into a v shape around the horizontal piece. Lay your 3rd pipe cleaner section on top of that and create a v shape again only going the opposite direction of your first one so you have something similar to the below picture: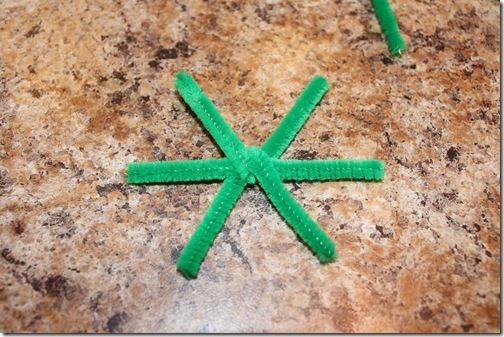 Step 2: Using your 2nd pipe cleaner tie it around the center of your flake, leaving a long tail, you will use this to secure your flake in the crystallization solution.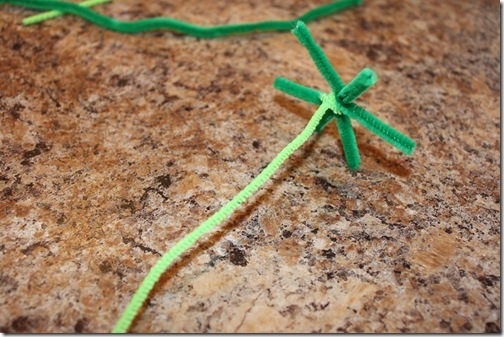 Step 3: Using the 3rd pipe cleaner, cut six 1.5 inch sections. Tie one around each tip to create your flake detailed edges.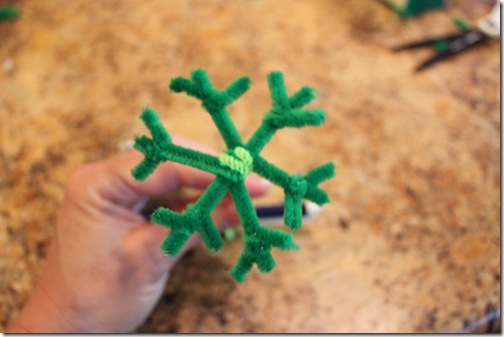 Step 4: Pour 2.5 Tablespoons of Borax per each cup of boiling water to each wide mouth jar. (I used about 2 cups of water per jar, so about 5 T of Borax.) Just make sure you have enough water to cover your snowflakes. Stir the solution until the borax is dissolved.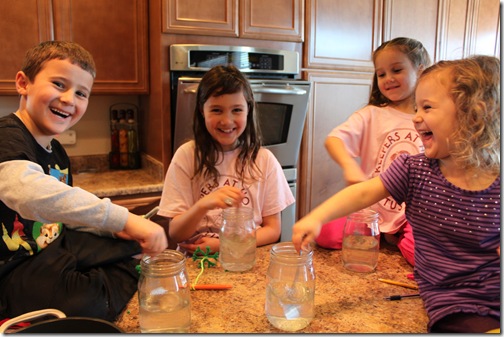 Step 5: Tie the end of your long pipe cleaner around a pen or pencil and gently place the snowflake end into the solution, making sure it is completely covered by liquid. Wait about an hour sometimes a little longer to see your crystals form on the pipe cleaners! (If crystals are not starting to form, you can add a little more Borax to your solution, just stir to make sure it dissolves.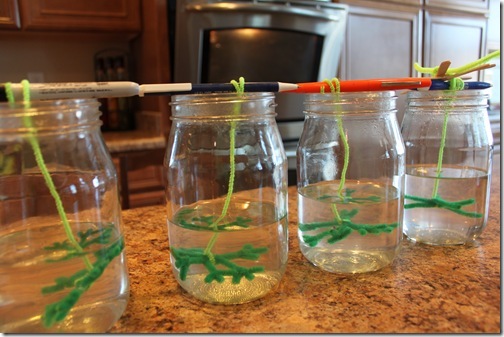 This flake was created using some twine and a white pipe cleaner, I think the white looks a little better when finished, but it might also be fun to make a whole rainbow set of them with various colored pipe cleaners too!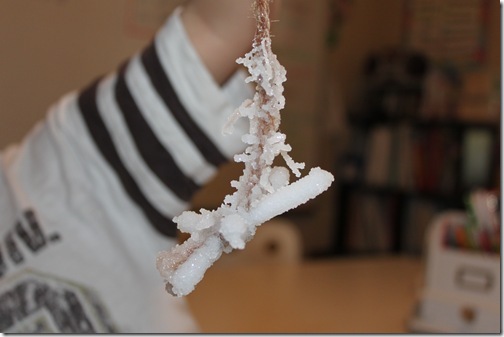 Have a fun winter craft to share? Make sure to leave a comment or link below!