I hope you are all enjoying the IHN 5-day blog hop , as you well know by now my topic is Winter Crafts for Kids!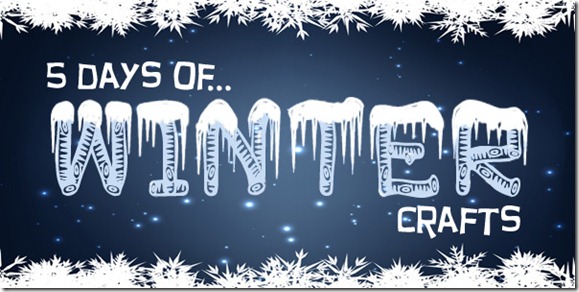 Today I'm sharing our fun and super easy cotton-ball snowman craft. This craft is totally easy, and uses supplies that for the most part you should be able to find in your home already. So no running to the store to get supplies today!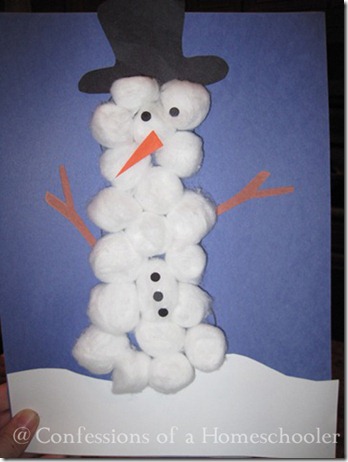 Supplies:
1 Sheet Blue Construction Paper: For base
White construction paper: cut in wave for snow base
Orange Construction paper: cut in triangle for nose
Black construction paper: hole punch for eyes and buttons, trace hat shape and cut out
Brown Construction Paper: Cut 2 twig arms per snowman
Several Cotton Balls
Optional: Sparkly fake snow for sky decoration, or snowflake stickers, or just draw them on with markers!
Glue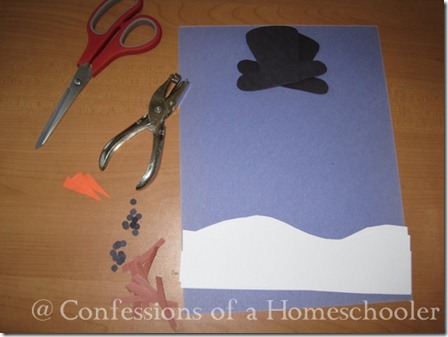 Instructions:
I traced 3 circles onto the blue construction paper so the kids would know where to glue the cotton balls. Next they glued on the snowy landscape, and then started in with cotton balls to fill up the drawn circles.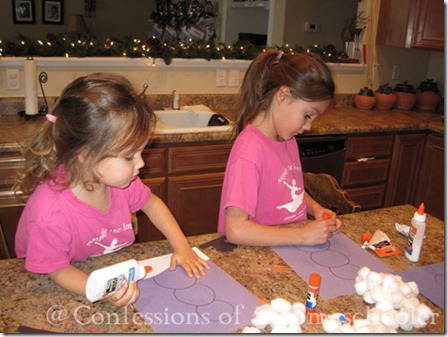 Next they added the nose, eyes, and hat to finish off their snowmen. Finally, they dabbed on some extra glue dots and added some fake snow to the background just for effect.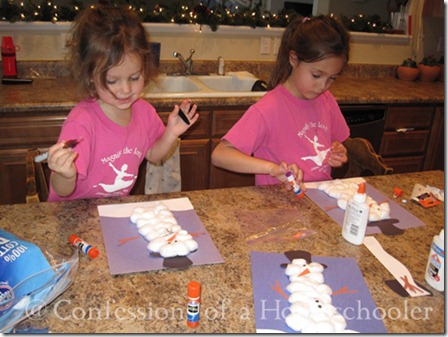 After making the snowmen, we read the Snowman Trinity Poem from Spell Out Loud!
Have a fun winter craft to share? Make sure to leave a comment or link below!