Well, it's the final day of the IHN 5-day blog hop and as you know by now my topic is Winter Crafts for Kids!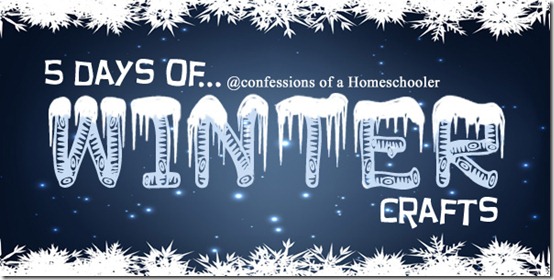 Today I'm sharing a fun wintery arctic polar bear kids craft. I found this idea of mixing tempera paints and chalks on Deep Space Sparkle! It's one of my favorite resources for kids art.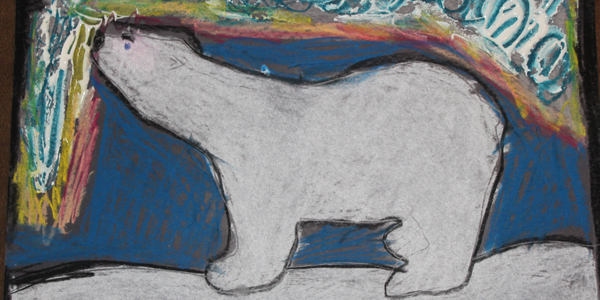 Pastel chalks and tempera paints mixed are the bomb! (That means "cool" in 80's language…in case you missed that era…not that I was there…oh whatever.)
Supplies:
Tempera Paints
Paint Brushes
Pastel Chalk
Black Cardstock
Pencil
First draw a basic shape on your black paper using pencil. Dip a colored pastel chalk into your paint and then draw on the paper! It mixes together making a lovely combination.
Tip: It works best if you do colored chalk with white paint, or white chalk with colored paint.
I encouraged the kids to cover all of the black paper as they went, leaving little to no black spots unpainted.
We came up with some cool results. My daughter added in a bunch of color to show the Northern Lights above her bear.
At the end I showed the kids how to outline their finished project using black chalk to help define their image and give it a cleaner look. See the difference between unlined and lined below:
And here are our finished products, and yes Turbo went for the winter shark instead of the polar bear. He likes to do his own thing.
Click here to see the rest of our Arctic Activities!
Have a fun winter craft to share? Make sure to leave a comment or link below!