Welcome to this week's Teeny Tot Tuesday!
I've started getting creative to try and keep this toddler busy! She's 3 now and borderline ready to start the Letter of the Week activities. I did manage to get a few done with her then she decided she wasn't interested in any more, so I'll just try again a little later. 
One thing she did this week was work on her Parents Pop-Beads. She loves these things, mom feels so-so as they usually end up all over the carpet! But I guess with that smile, I'll deal with sucking up a few in the vacuum cleaner!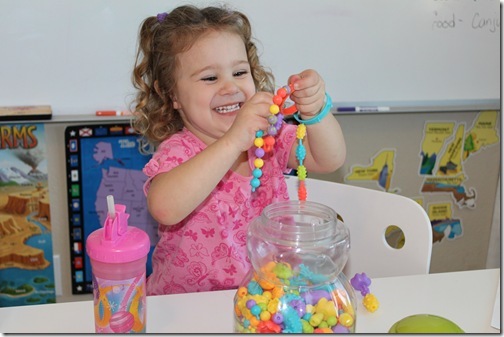 She also likes to play with our new Zoob Builders from Lakeshore Learning. She actually did really well putting these together which was nice. She didn't build anything specific, just sat and linked them together for awhile. Great for fine-motor skills and some quiet teaching time for me!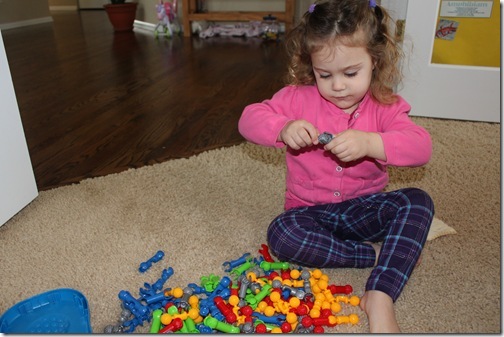 We found this Twister Hopscotch game at a homeschool giveaway night. I didn't quite put it together like it was supposed to be done, but instead laid the rings all over our floor then let Tinkerbell spin colors and tell her which color to hop to. She had a great time!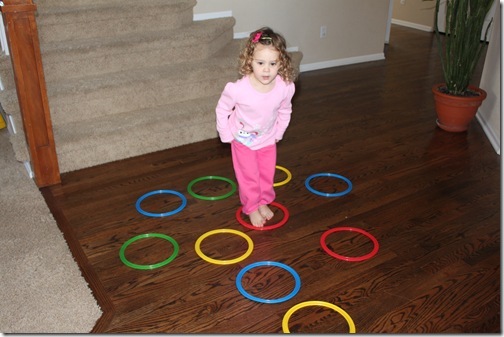 Another thing we've pulled out many times are our Beads & Pattern Cards by Learning Resources. These are not only fun, but also great for fine-motor skills as well as patterning activities. They come with a set of pattern cards they can copy.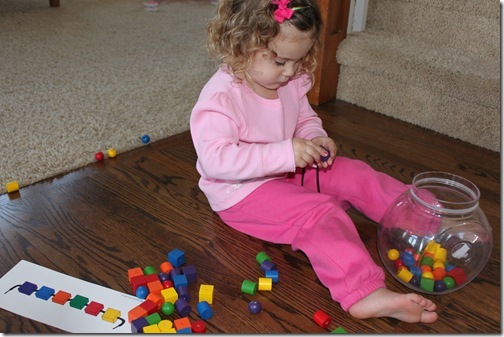 After that, she decided to rearrange our southeastern states claiming they weren't "right".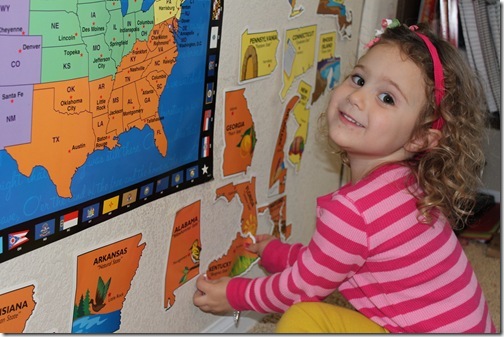 Then she moved up to the map to show us how we'd messed up the states.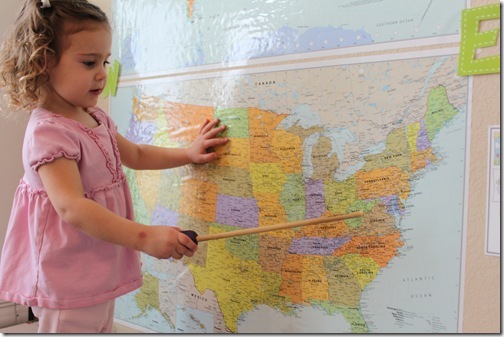 Next she hunkered down and did some of her Letter of the Week – Letter A activities. The Do-A-Dot markers are her absolute favorite. I did make her use our mini-tray just to keep my white table white!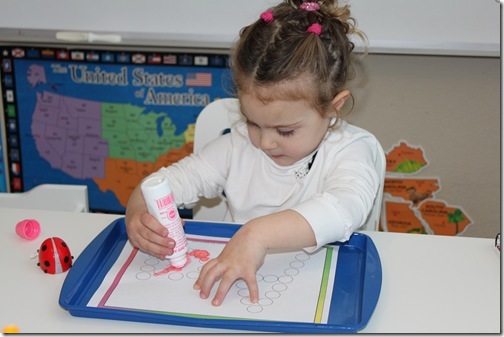 She got a little carried away, but insisted on keeping it to show Daddy when he got home.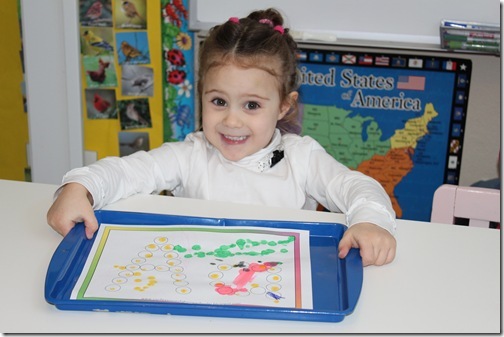 Then she moved on to her Parents Bristle Blocks. These are great for toddlers, they're really easy to stick together and they hold together under all the commotion toddlers tend to have swirling around them.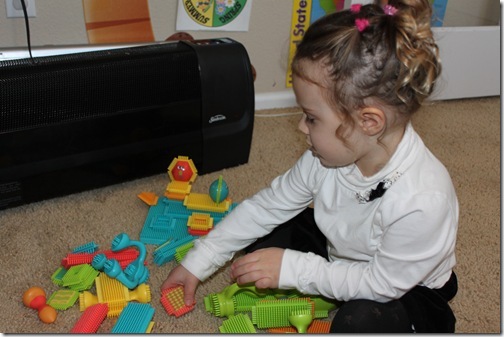 Next she worked on a color matching puzzle from my Letter A for Ant printables.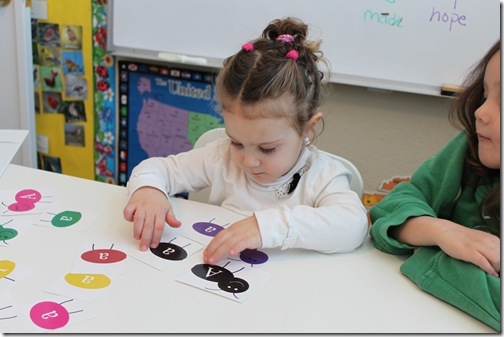 And then did a Letter A puzzle. She had a little trouble with this, and so I recruited some help, but once the piece in question was placed she insisted on finishing it herself. I think you can sense the concentration going on here.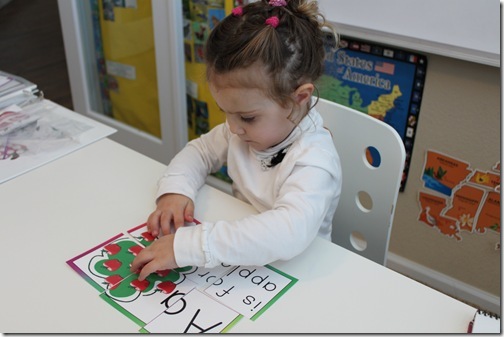 And that's it for this week! Have some toddler ideas to share? Make sure to link up below!