Hi everyone! Welcome to day 5 of my Summer Boredom busters series.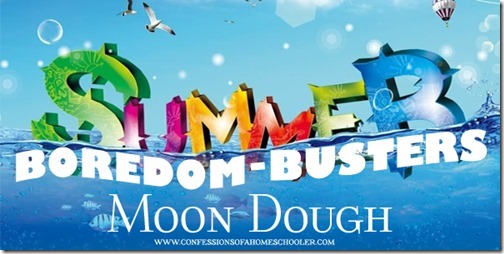 Some days I wonder what the heck I'm thinking.
For example days when I say "Hey kids, let's make some moon dough."
I really dislike moon dough.
My kids really like moon dough.
Who knew a little flour and some baby oil could keep my kids busy for so long? Now I must admit, I have a love/hate relationship with moon dough. My kids love it, and I hate the mess it makes!
That said, we braved the mess and made some of our own for super cheap.
We also did it outside.
Which I would HIGHLY recommend.
I'm just sayin'.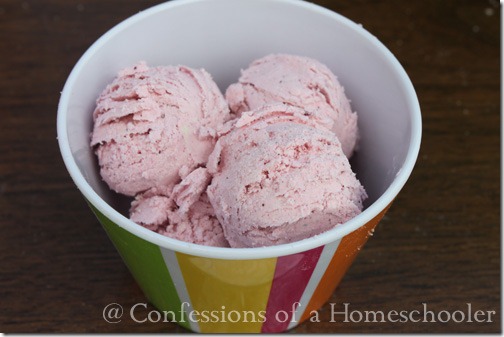 Supplies:
4 cups flour
1/2 cup baby oil
Optional: Crushed pastel chalks to color dough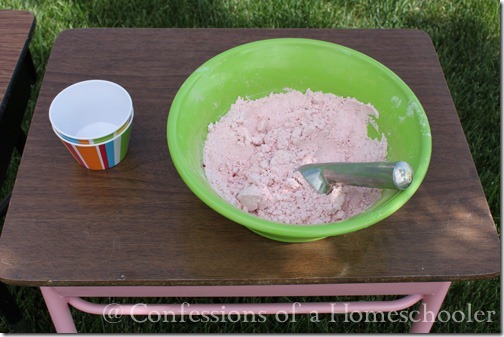 Directions:
In a large container, mix flour and baby oil until well blended. Mixture will be smooth and pack easily together in your hand.
To color the dough, add in a finely crushed piece of pastel chalk. I found the red one worked best to color the dough. We also tried a green and blue one, however the color wasn't quite as dark when mixed in the flour.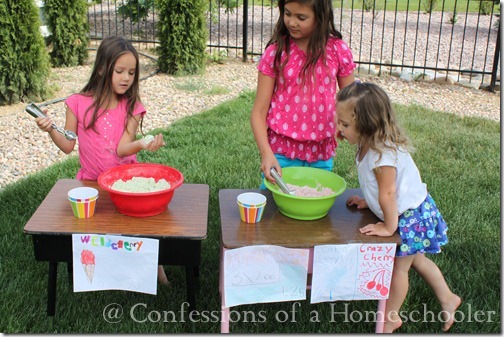 Next setup your own ice cream shop to share your scoops! I recommend playing with this stuff OUTSIDE! It's super messy and not fun to clean up in the kitchen, but that's just my two cents…you're free to mess up any area you like ;o)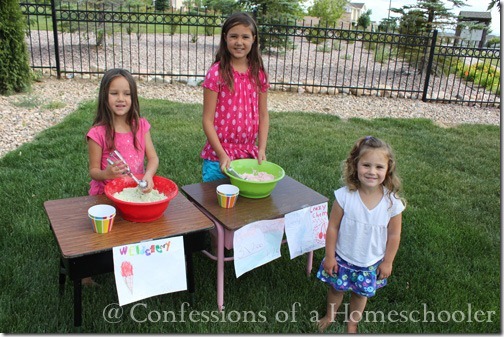 The Teeny Tot absolutely loved this stuff, I think she played with it for another hour or so after the big kids lost interest.
P.S. I found this fun idea over at Inner Child Fun, it's a wonderful blog with lots of great ideas! If you haven't stopped by yet, make sure to! You won't be sorry!
Hope the homemade moon dough helps keep your kiddos busy and shew away some of those summer boredom blues!
Not up for moon dough? Here are some more ideas for cheap summer fun:
This post is part of my Summer Boredom Buster Series, click below to see more ideas!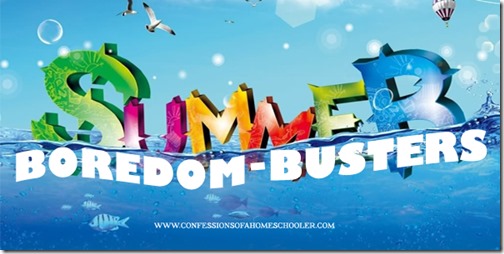 This post is part of a 5 day long hopscotch, visit iHomeschool Network to see what our other bloggers are doing!