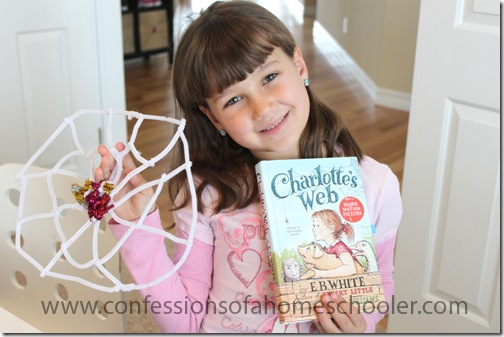 Good morning readers! I have a cute post to share today of our creativity in action!
I'm sure most of you have seen my Charlotte's Web unit study, but I wanted to show these cute webs that my kiddos came up with.  Tinker Bell decided to make one with pipe cleaners. By the time she was done she had a whole little family of pipe cleaner spiders. They turned out really cute.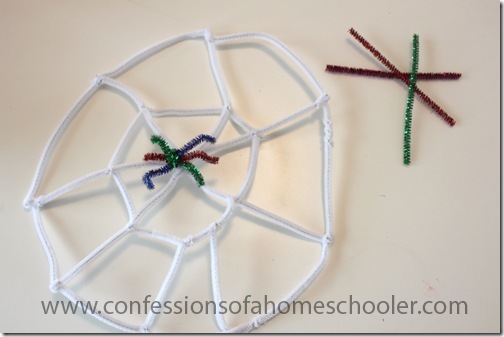 True to form, Turbo took the web concept to a whole new level, and created this gigantic web using a hot glue gun and large popsicle sticks.  As you can see it's about 2 1/2 feet tall or so. It went up to the middle of our school room door.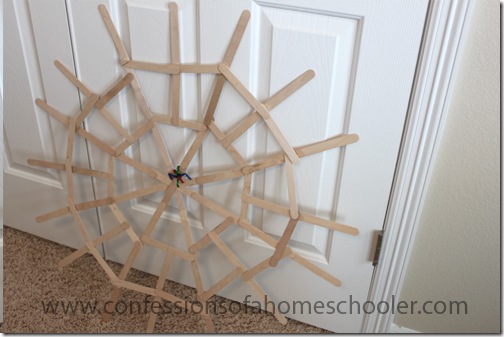 As you can see Tinker Bell LOVES pigs, so this book was right up her alley! She read through it quite quickly though, so she ended up doing a couple of lapbook activities each day. But I didn't want to slow down her reading because she was really enjoying the book.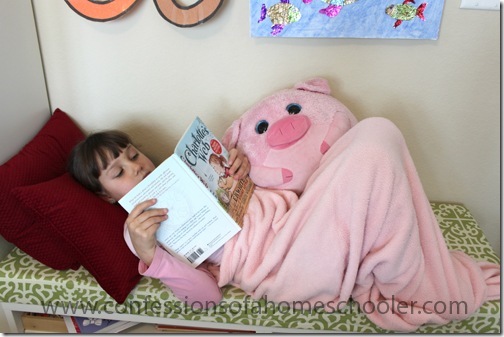 And here's Tinker Bell's completed lapbook along with some inside pictures for you.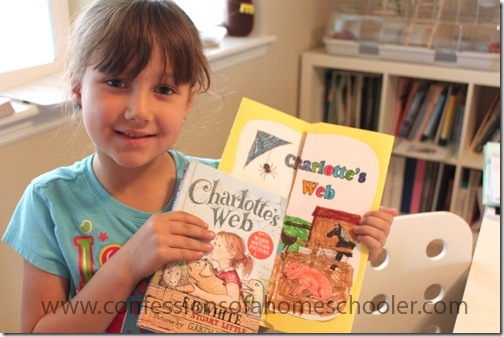 While reading she learned about the animals on the farm, roman numerals, seasons, all about pigs, character studies, and some logical thinking skills. Along with a little creativity in the web building and her pet fair planning!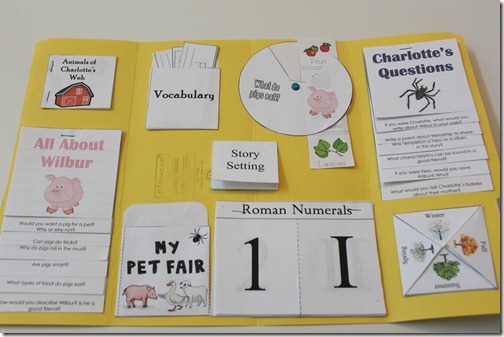 We're plugging away through my Classic Literature units this year and having a lot of fun! Have you used any of my units? I would love to see pictures of what your kiddos have come up with! If you have an instagram account post your pics with #coahclassiclits so everyone can see, and you can follow me on instagram here!