Hi everyone! With the new year upon us, I thought it would be a great time to share some healthy lunch ideas with you all. Well, not my ideas, but emeals has some great healthy lunch ideas to help us out! I am getting bored with our lunches, we tend to just go for the same meals all the time.
I'm a a sucker for labels that promise health benefits, or fun, colorful packaging which I know isn't always a good thing.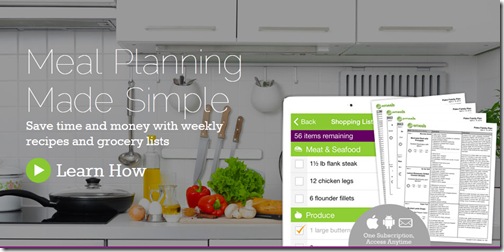 Here are some helpful tips from emeals on reading those labels!
Fruit roll-ups seem like the childhood dream food, but they have three types of sugar listed in the first five ingredients and some brands also have trans fats and artificial colors, which may lead to hyperactivity in some kids.  Choose all-natural fruit leathers with simple ingredient lists and no added sugar or artificial colors.
Juice pouches have attractive packages, but water and high-fructose corn syrup are the first two ingredients on some versions containing only 10 percent juice. Opt for either 100% juice drinks, or better yet, drinks that have water as the first ingredient and juice as the second ingredient. These will be lower in calories and sugar.
Packaged lunches include all the fixings like crackers, cheese and lunch meat, or even pizza or chicken nuggets, along with a drink and a treat—but they are loaded with saturated fat, salt and sugar.
Yogurt-covered raisins may sound like a healthy combination, but they're more of a candy-like snack because the yogurt is mainly oil and sugar.
Granola bars are actually very high in calories, taking up an even higher percentage of a child's ideal caloric intake for a day. Grade-school kids only need around 1,400 or 1,500 calories.
So instead of grabbing those prepackaged foods, check out eMeals Healthy Lunch Plan! It's a great way to incorporate fabulous lunch box friendly recipes. Having your lunch plan done for you will eliminate unwanted stress, wasted money, and frustration.
Right now they're offering a 14 day free trial, so you can check it out for FREE before you subscribe! Yay!
Happy lunch making!