Hello readers! Today I have a really easy and cute Valentine's DIY activity for you!
These cute little nuggets are DIY Heart Crayons, and they're so easy even your kiddos can make them!
(With adult supervision for the baking part of course.)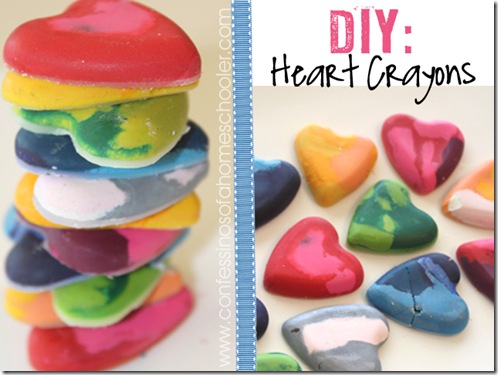 Let's get started shall we?
For this project you'll need:
Crayons
Silicone Heart Mold (You can find these at your local craft store)
STEP 1:
Take the wrappers off of your crayons and break them up into small chunks. I decided to mix the colors a little bit, but you can do this however you would like! I put a few chunks of similar colors into each heart mold. You'll want your mold to be about halfway full. I normally save a baggie of broken and used crayons for this type of activity.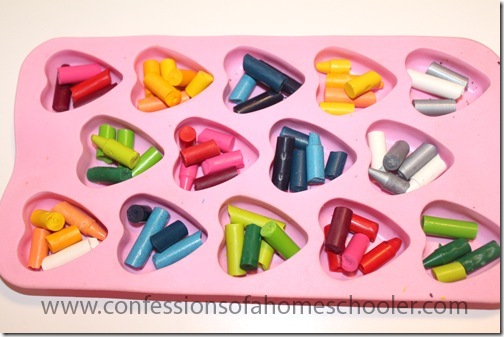 STEP 2:
Preheat your oven to 175 degrees Fahrenheit. Next place the mold onto a cookie sheet, and into your oven. Bake the crayons for about 10 minutes, or until your wax is completely melted. Remove from the oven, and let cool.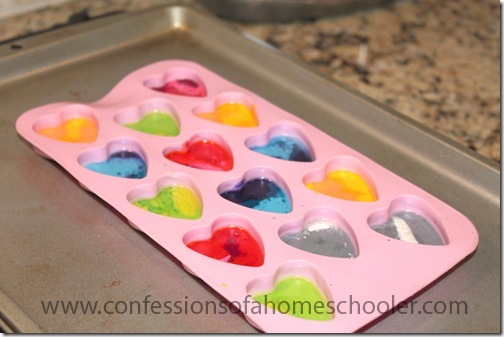 STEP 3:
Next carefully pop out your crayons, and your done! A couple of mine broke, but most came out nice and easy. If you're having a hard time getting them out, pop the mold into the freezer for a few minutes and try again.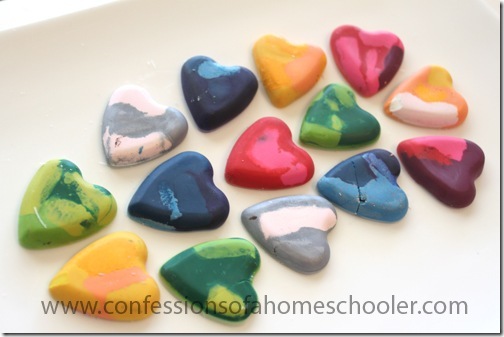 STEP 4: Give 'em away!
Put a few of your hearts in a bag, add a Valentine's Day Tag, and hand them out to your BFFs!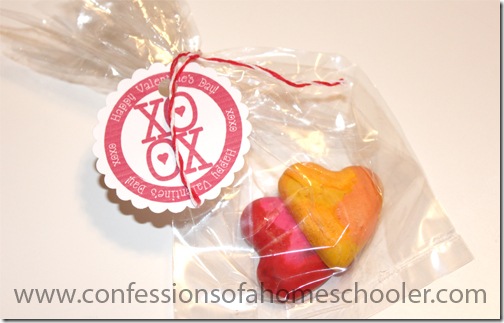 You can also tie them around your DIY Candy Jar for decoration. Or you can keep these little guys to your self and color a spectacular Valentine's card with them.
However you use these sweet little crayon hearts, I hope you enjoyed today's Valentine's Craft idea!
Have a craft to share? Make sure to comment below!