I APOLOGIZE, iHOMESCHOOL NETWORK HAS RETIRED THESE ITEMS. THEY ARE NO LONGER AVAILABLE.
Hi everyone! I have exciting news today! My 2nd collaborative blogging book has been released!
It's called iBlog Pro: Taking your blog to the next level!
There are 49 chapters packed full of amazing blogging tips, tricks, and technical information on how you can create an awesome blog! It was created by 30 top bloggers. This bad boy really gets to the nitty-gritty of blogging.
Topics like how your blog can make money for you, how to maximize your time, setting up a business, accounting and taxes (ugh), working with vendors and sponsors, creating and selling products, and more are included in this amazing resource!
It also includes chapters on Technology and Tools, managing and mastering social media, creating your own ebook, productivity, writing motivation, and the best blogging conferences!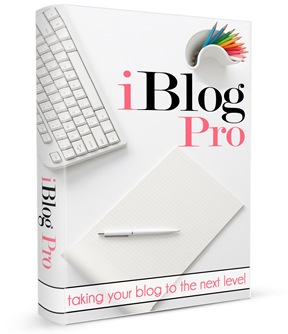 Seriously I can't tell you how much information is packed in this book! I have even learned a thing or two myself!
I've had so many questions from you all that are answered in DETAIL in this book!
This time I contributed a chapter on creating and selling eBooks which is an excellent way to contribute to your income.
And that can be really valuable to a stay-at-home mama!
GET iBLOG PRO NOW!

So don't delay, pick up your copy of iBlog Pro: Taking your blog to the next level!
It's just $7.99 and is available as an eBook (PDF) or Kindle format.
---
GET iBLOG
Not quite ready for iBlog Pro?
Have you always wanted to start a blog, but aren't sure where to start? Or have you already started a blog, but don't know about all of the technical aspects of blogging?
Don't worry! iBlog is great for newbies and experienced bloggers alike. So if you haven't already, make sure to pick up the first edition in this series, iBlog: everything you need to know about blogging from 30 top bloggers eBook!