Oh Nelly do I have an awesome recipe for you today.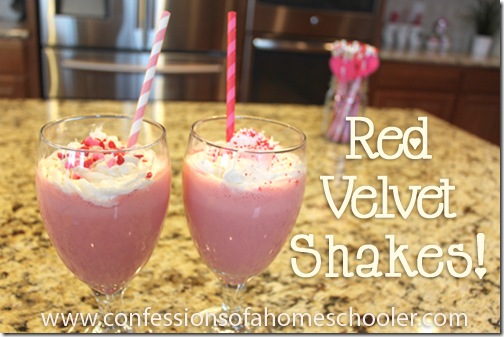 I love red velvet cake.
And I love shakes.
Add them together and you get a red velvet shake!
I just have one word for you.
Y.U.M.
These are so easy and they only take about 3 seconds to prepare. They're most definitely the perfect Valentine's Day party recipe around! Well, except for the Neutella brownies I have coming up for you next week. Those are really good too.
But I digress…
Let's get started shall we!
On to the ingredients, you will need:
1 cup vanilla ice cream
1/2 cup milk
3 tsp. red velvet cake mix (dry)
1 tsp vanilla extract
Optional: Whipped cream & sprinkles!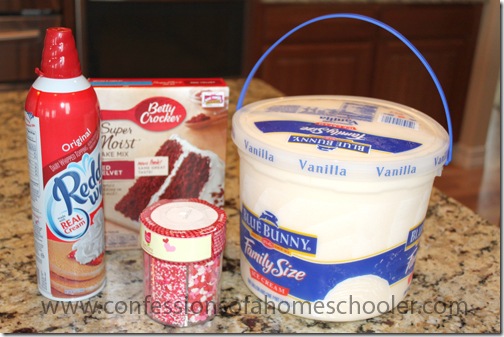 (Just pretend there is milk and vanilla in this photo. Oops!)
STEP 1:
Get out your blender and have a willing participant scoop in some ice cream…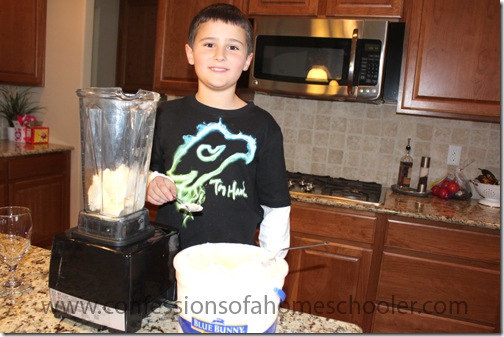 STEP 2:
Once your first assistant gets bored, call in his big sister and have her add in 1/2 cup milk and 1/2 tsp. of vanilla extract.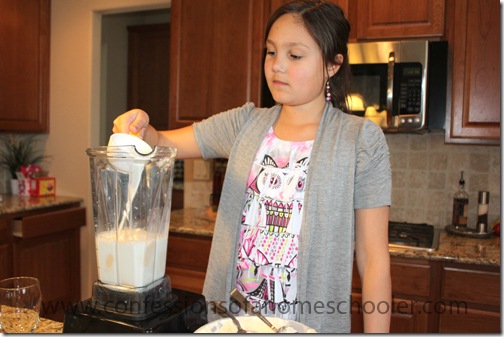 STEP 3:
Next add in 3 tsp. of red velvet cake mix (dry from the box)… As you can see she's counting carefully.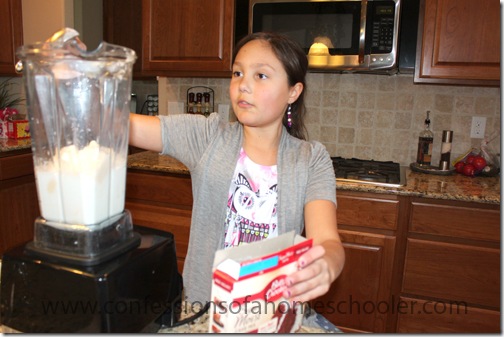 STEP 4:
Blend well, then pour your shake into glasses. This recipe makes about 2 shakes, so I tripled it for our family of 6.
Next add on some fancy whipped cream to the tops.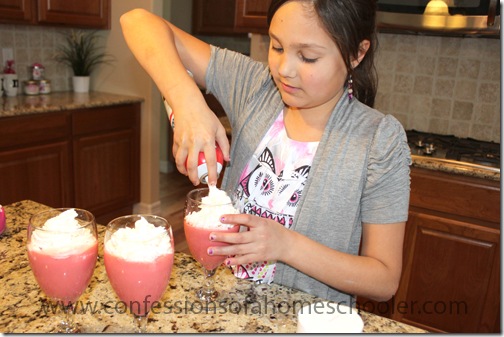 STEP 5:
Don't forget the pretty sprinkles. After all, they kind of make the shake you know what I'm sayin'?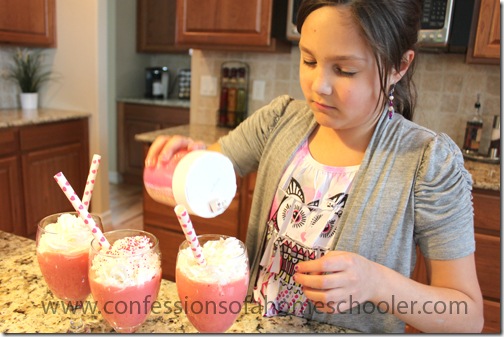 See…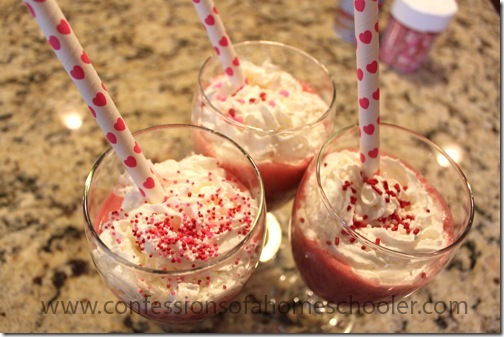 Then add in some cute valentine straws, I found these at Michael's, but I've seen them just about everyone this time of year.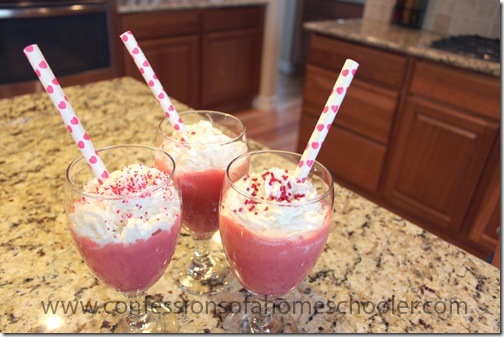 And BAM! Shakes are served!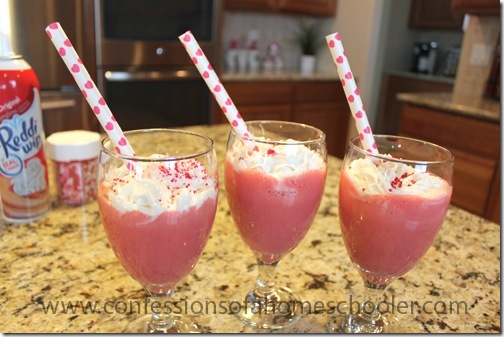 And the consensus is…Y.U.M.
Just like I said before!
As if you might doubt me.
But seriously, everyone loved these!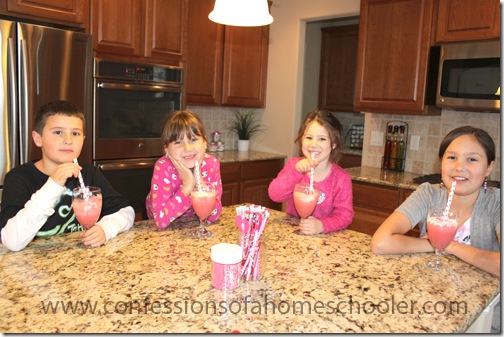 Happy Valentine's Day everyone! (I know, it's early, but I'm in the mood.)
I hope you enjoy this recipe, if you try it make sure to leave a comment below letting me know what you think!