Hello awesome readers!
As we continue on with our Valentine's Day Ideas, I have a super fun and inexpensive Valentine printable to share with you!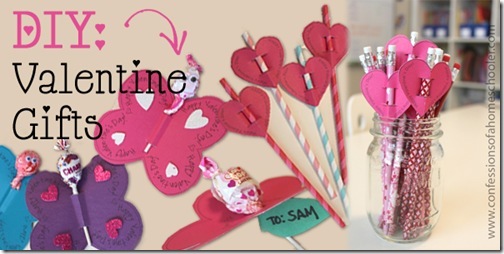 Today we're working on Valentine's for our co-op friends and we've decided to go with some homemade Valentine Butterflies, Valentine Flowers, and Valentine Heart Pencil (or Straw) toppers.
DIY: VALENTINE BUTTERFLIES:
These guys are super cute and easy to make. First we purchased some Valentine suckers, and then printed out our own cute little butterflies to attach them to!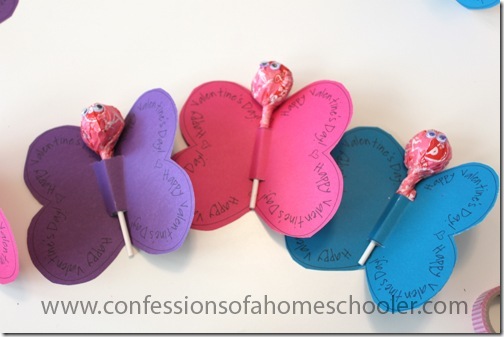 Just print out these cute little butterflies on colorful cardstock, make slits for the suckers, and voila!
You have an easy DIY Valentine your kiddos can make!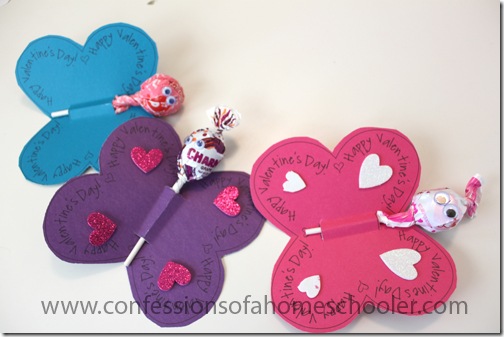 You can also print them on white cardstock, then color them as desired! Oh, and don't forget the glitter. No Valentine is complete without glitter!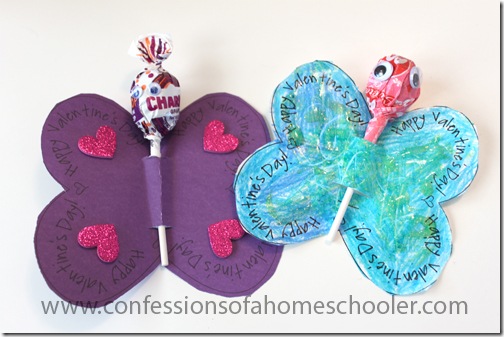 –> Download the Valentine Butterflies here! <–
DIY VALENTINE FLOWERS:
Next up we made some cute flowers. Just print them out on colorful cardstock, and poke a hole in the middle for your sucker!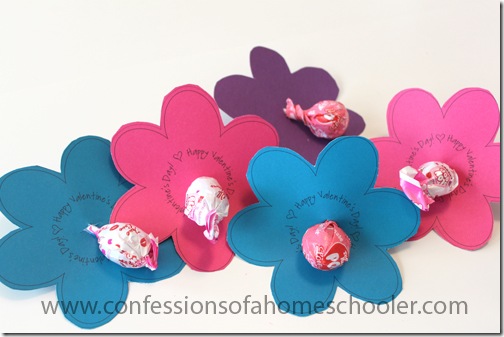 Alternate Idea: Tape a chocolate heart or other Valentine candy to the center of the flower!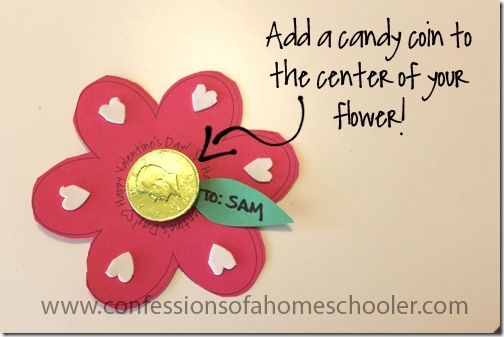 If you'd like to spruce them up a tad, cut out a leaf shape from green cardstock and write the name of your recipient on each leaf! (Leaf template included in the printable!) The suckers don't stay in these as well, so we taped them on the backside. It helps if you glue on a cute nametag leaf!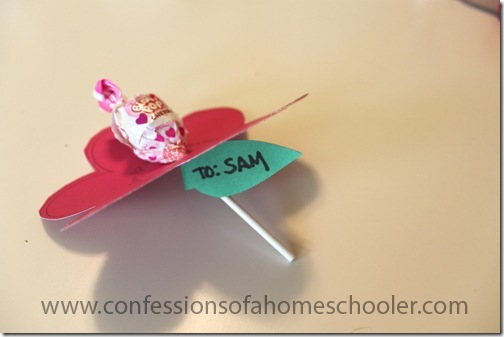 Either way they're super cute DIY Valentine's gifts!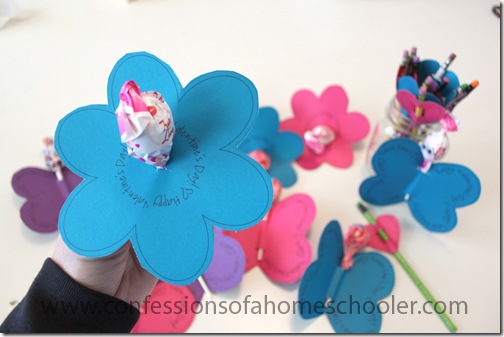 –> Download the Valentine Flower Printables here!<–
HEART PENCIL TOPPERS
And one last fun Valentine's Gift Idea are the heart pencil toppers! These are super cute and easy to make! Simply print out the heart templates onto colorful construction paper, then cut them out. Cut along the little slits to make room for your pencils.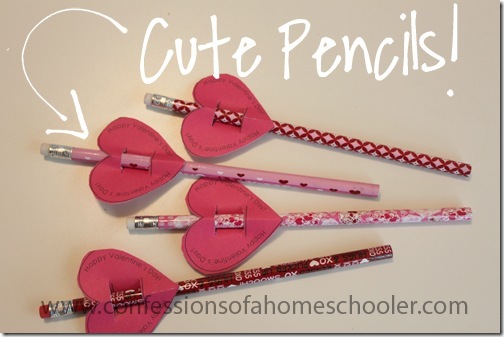 Next pick out some fun colorful Valentine's pencils to give to your friends! And voila!
An easy DIY Valentine your friends will enjoy! And as homeschoolers, we can definitely use pencils! So it's not only cute, but it's also practical!
Or, if you're not in the mood for pencils, how about adding the little hearts to some cute Valentine's Straws? Aren't they sweet?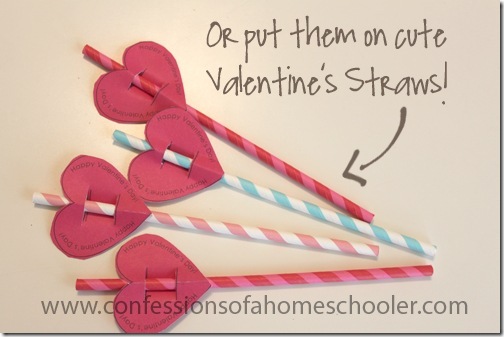 Now get some more and start making your valentines! Don't forget to write your recipient's name on the back of the heart!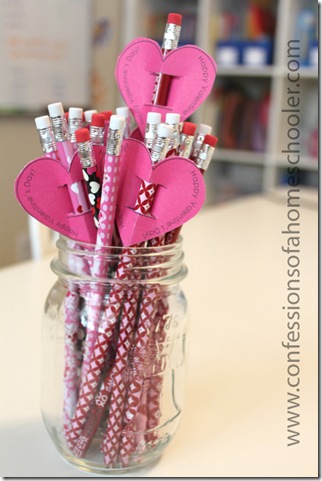 –> Click here to download the Heart Pencil Toppers <–
Download my valentine printables here!
I hope you enjoyed these easy DIY Valentine ideas!
Have something fun to share? Make sure to leave a comment below!