Hola! And welcome back to another Expedition Earth post. This week we ventured through Spain learning all about their culture, landmarks, animals, climate, people, and more!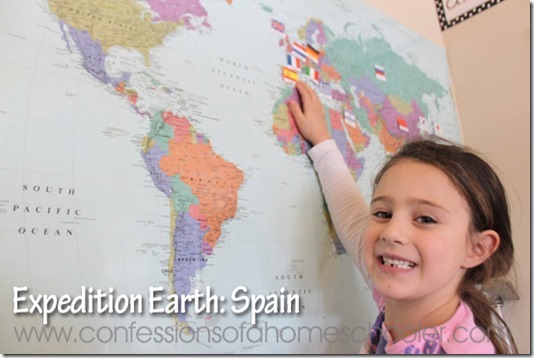 Here are some of the things we covered this week:
Located Spain and it's capital on the map and completed our mapping worksheet
Learned about their flag
How to say "Hello" in Spanish – Hola, buenos dias (good day), gracias (thank you)
Prayed for the Spanish people
Learned a song in Spanish
Completed a lapbook activity
Learned about and classified 6 animals of Spain
Vocabulary: Geography from A-Z: Straight
Learned about Christopher Columbus (Even though he was originally from Italy, he spent most of his adult life in Spain)
Learned about Pablo Picasso and tried a painting inspired by Deep Space Sparkle
Went out for Spanish food…okay, so here it was more like Mexican food, but still yummy!
We always start off by finding our country on the map and checking out landmarks, oceans, the capital, etc. This year I printed an extra set of flags and laminated it. And we're adding it to our world wall map as we go.
Next we learn a little bit about the country itself including the capital, language, currency, main religion, and any major landmarks.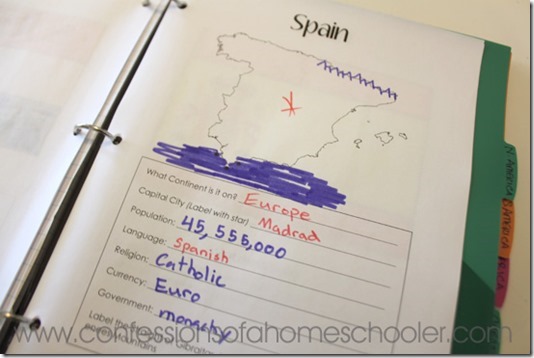 Next we learn about the flag and any interesting facts regarding it's color and design.
We also find the country and capital on our atlas using mapping coordinates. Then we take turns checking them for accuracy.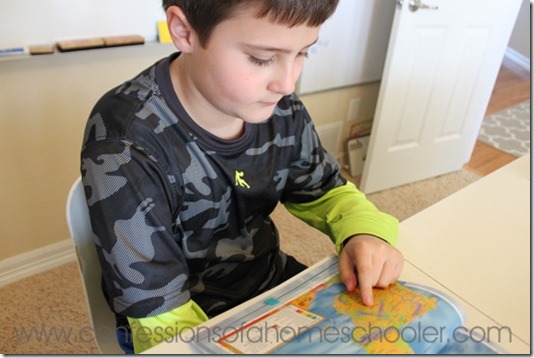 We learn how to say hello in Spanish. Since we have several countries that speak Spanish we learned a few new words as well like good afternoon, good morning, and thank you.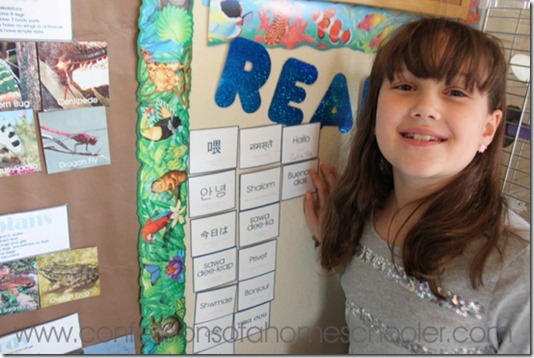 We also make sure to add the flag stamp to our passport and mark the date of entry.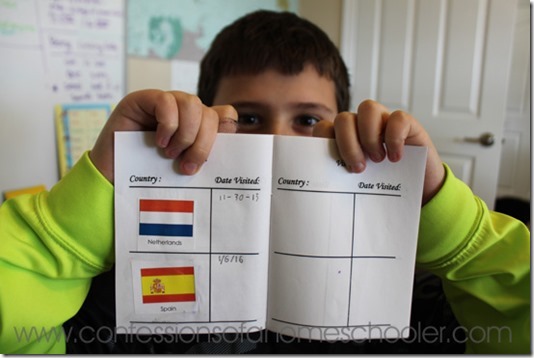 And it wouldn't be an adventure without learning about some of the cool animals found in Spain!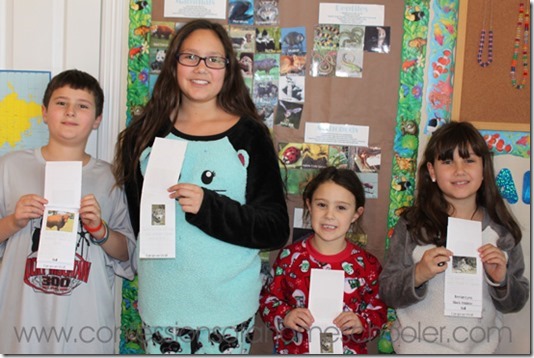 I usually show the kids holding up their favorite animal like in the photo below. But here is what the mini-animal book looks like. They add this to their Expedition Earth notebook as we go.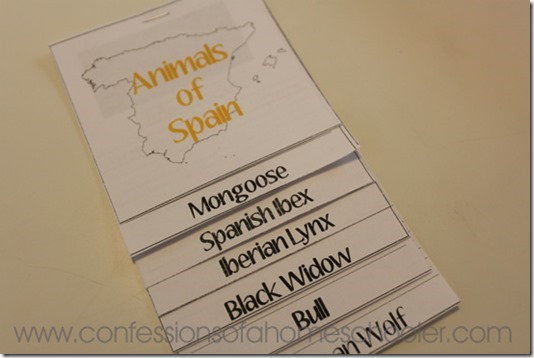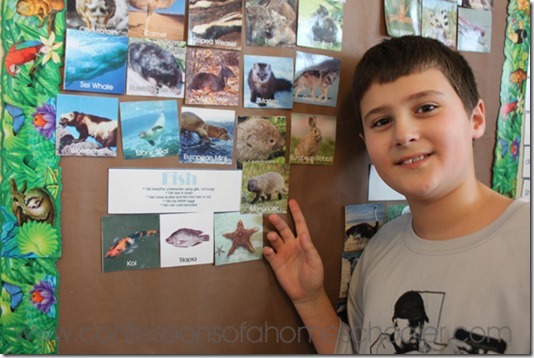 We also make a fun post card to commemorate our journey. They are having fun creating new scenes as we go. This is Strawberry Shortcakes postcard for the week.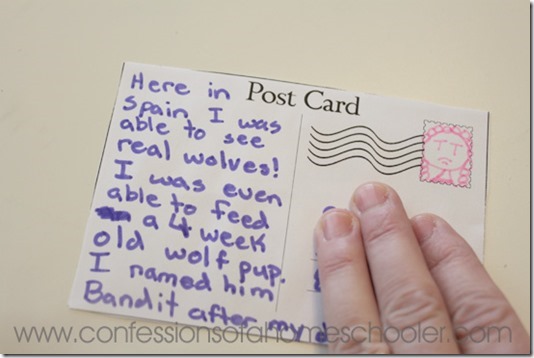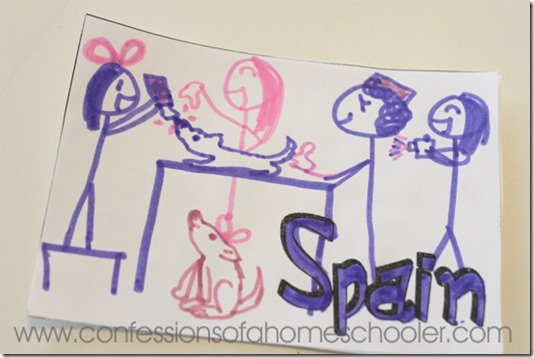 We also filled out our Spain mini-book and added it to our world geography lapbook. Inside the mini-book lists the basic facts about Spain and they get to list their favorite fun fact for that country as well. This is a great way to review the countries we've learned so far.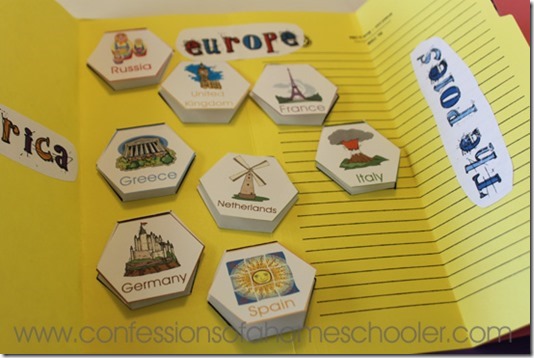 TBT circa 2010:
Did you know that cork comes from Spain? Yes, they have the world's largest cork supply there! We made some fun cork creations, below is my son's canon and daughter's rhinoceros forest scene:
And that's it for our trip to Spain! Stay tuned next week for another fun journey through God's world!
Click here if you'd like to follow along with our Expedition Earth Geography Curriculum Journey!
Expedition Earth is a hands on world geography curriculum that covers 31 countries across the world. It is designed primarily for K-5th grade students. Students will learn the continents, oceans, people, cultures, animals, climates, try new foods, crafts and more, all through hands-on activities!