Welcome to 10 Days of Character Studies: Day 7.
Today we'll be talking about patience. Honestly I think this one is really more for me than for my kiddos! I may seem to be all together and cheery, but sadly I do lose my temper.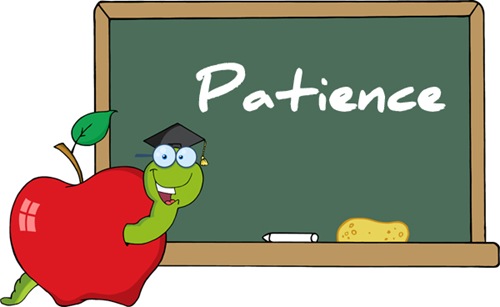 A verse that we've all memorized, and I have hanging above the door in our school room is Ephesians 4:2 "Be completely humble and gentle; be patient, bearing with one another in love."
What does patience mean? Patience is "waiting until later for what I want now". It is a good-natured tolerance of delay, or endurance under difficult circumstances Another word for patience is long suffering.
What kind of attitude does patience ask for? God is our perfect example of this as He wants our love and affection now, but He waits patiently until we are ready to yield to Him: Peter 3:15 "And remember, the Lord's patience gives people time to be saved. (NLT)
Lessons Learned:
This week we'll discuss Moses as he was impatient with the people of Israel, we'll look at the impatience of the people of Israel when waiting on Moses, we'll talk about Abraham and and Sara becoming impatient in waiting on God's promise to them, and the impatience of God's children as they were waiting to be freed from slavery in Egypt. We will talk about the blessings of obedience, and contrast that with how impatience leads to consequences.
Click to download: A Character Study: Patience
I hope you enjoy the study on patience, make sure to stop by tomorrow for a study on peace making!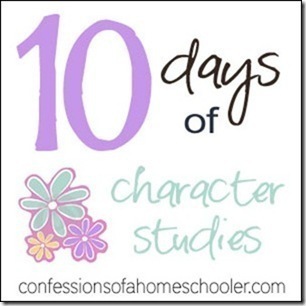 Be sure to visit these brilliant women during our 10 days adventure between November 7th-18th! I love these ladies and we know you will too.