Welcome to Vermont! I think this was one of our favorite north eastern states! The kids even chose to do Vermont for our Geography fair this year!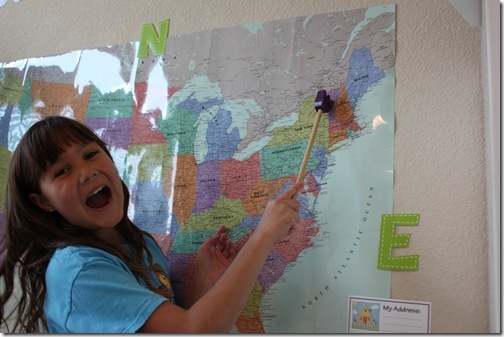 Here are some of the things we covered this week:
Located Vermont on our Wall Map
State Capital: Montpelier
State Bird: The Hermit Thrush
State Flower: The Red Clover
Learned about the  Lake Champlain sea monster "Champ"
Famous Landmarks: Ben & Jerry's Ice Cream, and took a field trip to the store to try the ice cream ourselves!
US Presidents: Chester A. Arthur,  Calvin Coolidge
Food: Maple syrup and the apple pie
Worked on our 50 States Song
Added our animals to the classification wall
We finished up our time by reading "If You Were There When They Signed the Constitution".
Of course we start each state off by adding the flag to our Travel Log: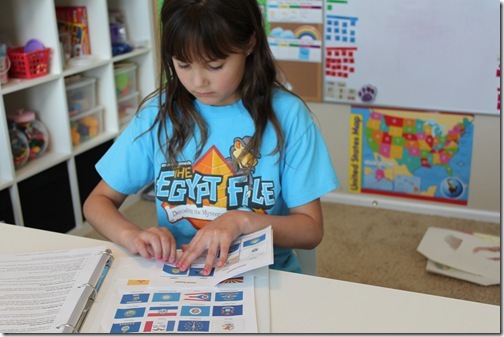 We read about our state and then used the map coordinates to locate Montpelier, VT.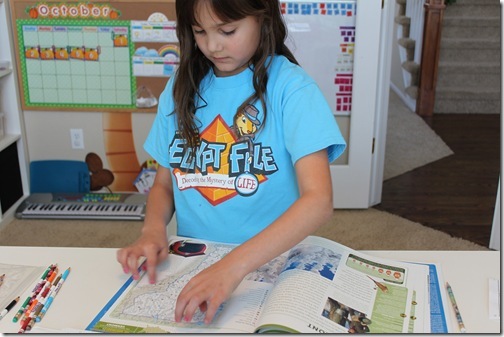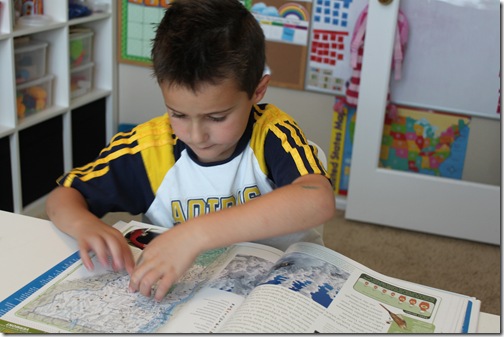 Here was my white board that we review to help us remember the state facts.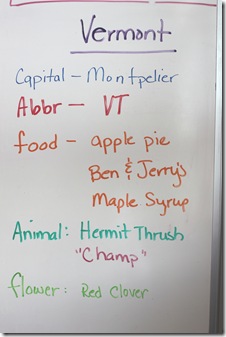 We learned all our facts and colored in our state worksheet.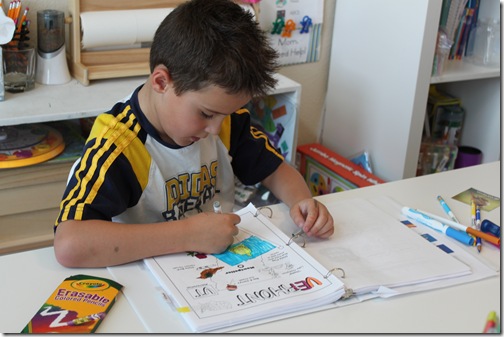 Since it was a review week, we added Rhode Island and Vermont to the Northeast lapbook page.
We played our Spin USA game from Educational Insights. I pulled all of the cards for the northeast states and just played with those.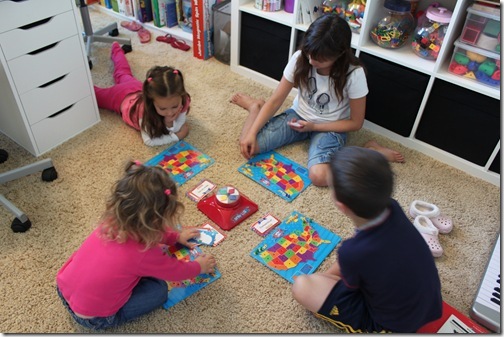 We also reviewed the northeastern states and capitals with the state flashcards and capital card matching game in the Road Trip USA curriculum.
After that I had them tell me each state name as they pointed to the abbreviation. You can also cut this up into a puzzle for your students to put back together.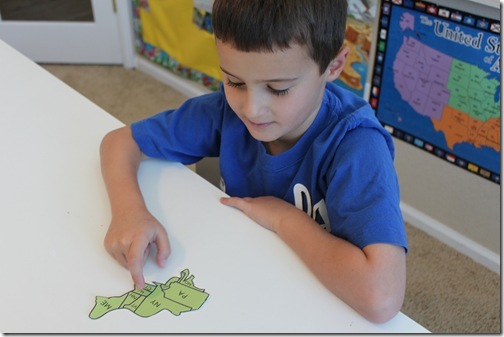 We added the state to our bulletin board wall: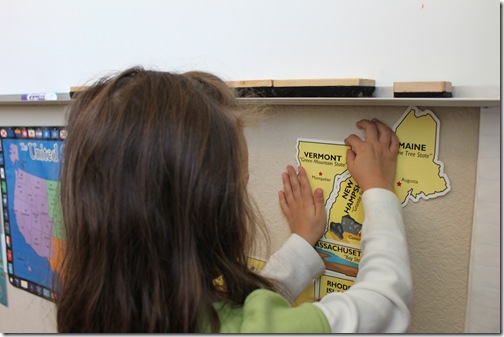 With "Champ", apple pie, and Ben & Jerry's ice cream, the kids decided to do a board for our homeschool group geography fair on Vermont.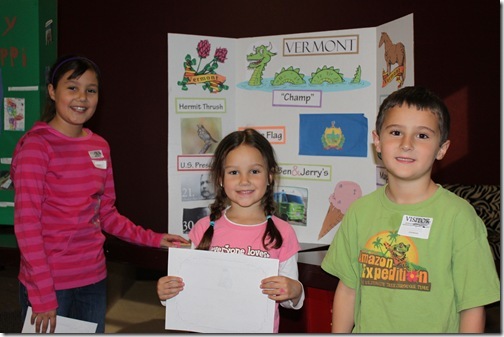 The took turns reading their facts as Tinker Bell pointed to each item, then she concluded with a bit on the apple pie.
And that wraps up our Vermont study! If you'd like to come along with us on our Road Trip USA journey, click the image below to learn more!