Hi everyone! We had a major blizzard today, and so I thought it would be the perfect time to make some fun Easter treats since it's this weekend! Hopefully the snow will subside by then so we can actually go outside and enjoy it!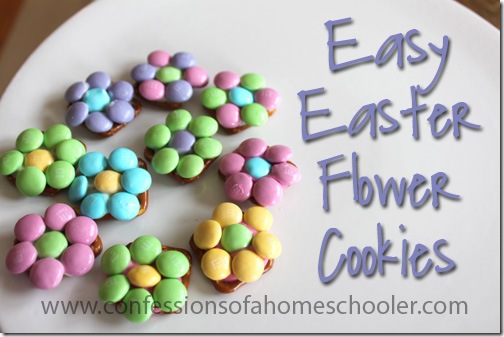 So just in case you're stuck inside like we are I wanted to share these fun no bake cookies with you. They're super easy and your kiddos can make them virtually unassisted with the exception of a little bit of microwaving!
Ingredients:
Candy Melts (We used white and pink ones, but I think green would be lovely too!)
Pastel colored M&Ms
Square Pretzel Snaps (The lattice looking ones)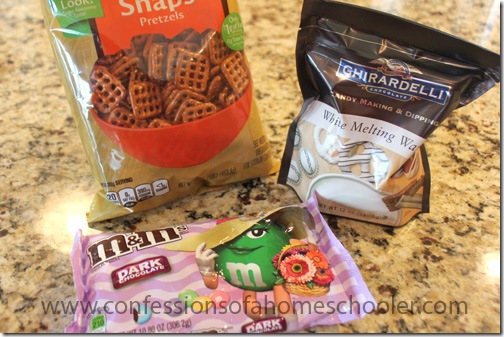 Directions:
First spread some of the pretzels on a paper plate, then top each pretzel with one candy melt.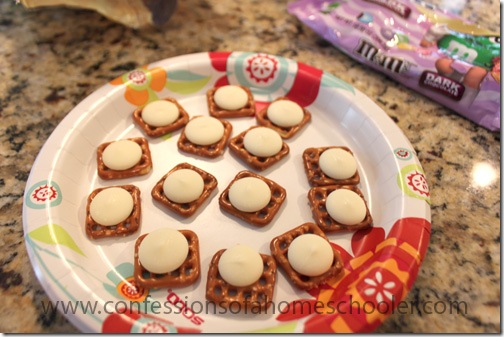 Next pop them in the microwave on high for about 1  minute or until candy melt is nice and soft but not completely melted.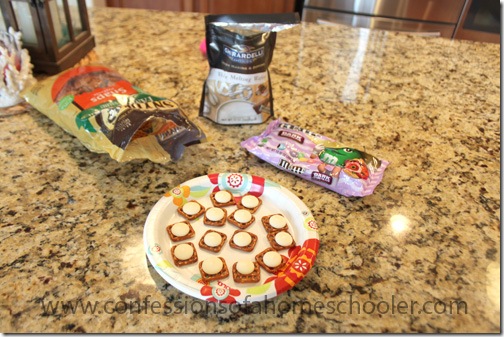 Once the melts are softened, place one M&M in the center, then add 6 more around the outside to form a flower shape.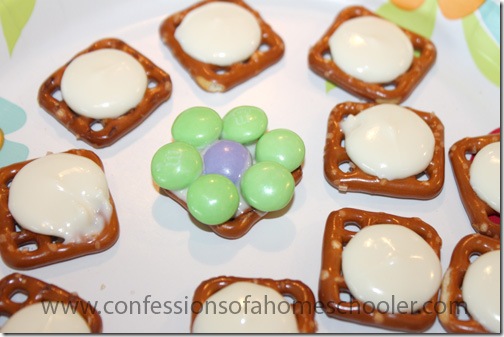 Repeat this process on all of your pretzels.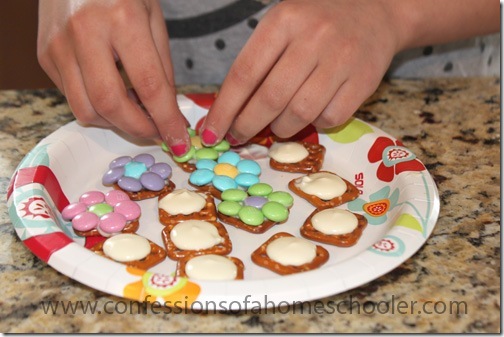 Set the finished flower cookies aside and let the melts harden back up.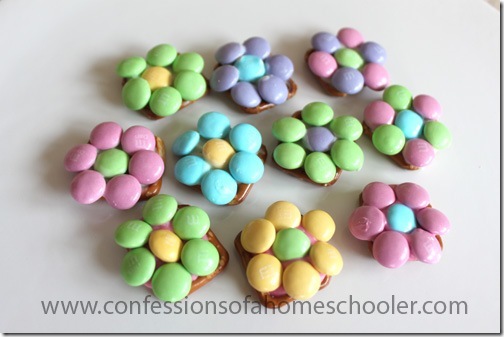 Next plate them up and enjoy. They're super cute and a great treat to bring with you to family gatherings!
I hope you enjoyed this quick and easy Easter recipe for kids idea! It's really simple, and my kids all made them on their own.
I'll be back tomorrow with a bunch of Easter related crafts and ideas from years past, until then…
Have a Happy Day!!