I love all the beautiful colors God has surrounded us with! Especially in spring and fall when new life is budding, or when they're changing colors in preparation for the coming winter.
One of our favorite activities to do is crafts with leaves.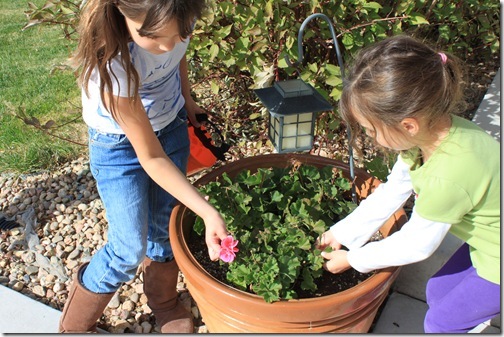 As soon as we see fun colors outside the kids start begging to go out and collect things.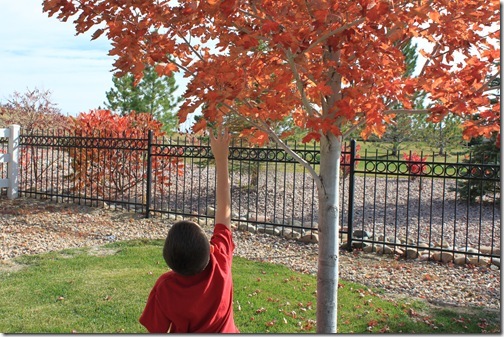 I'm still not sure which part is more fun, the gathering, or the creating…maybe both.
I always love to watch Tinker Bell do her gathering. She's always very specific. The other kids fill their buckets with all kinds of choices, but not Tinker Bell. She usually has something in mind, and only gathers exactly what she needs for her project.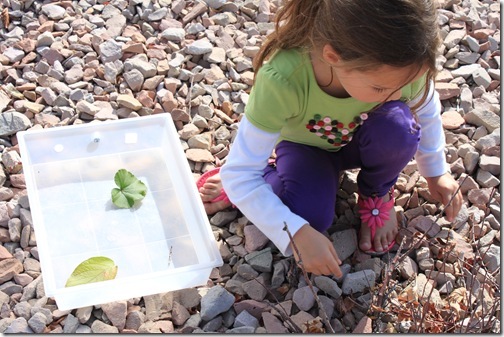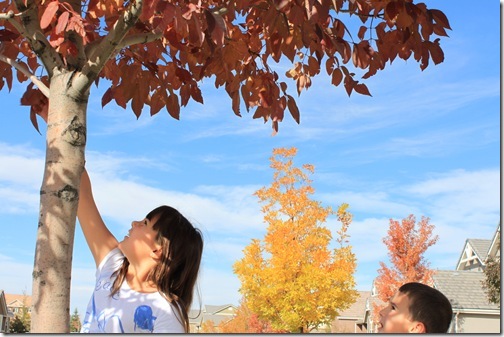 The other thing I love to see are kids working together for a common goal. No selfishness, just fun.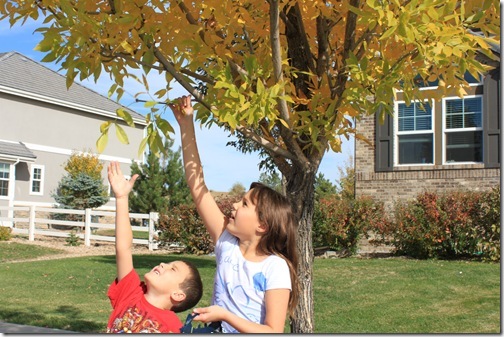 Once we get back in the house, we dump our leaves all over the table. I know, I promise it will clean up, just go with it.  I suggest making your own design, it'll makes the mess a little easier to take!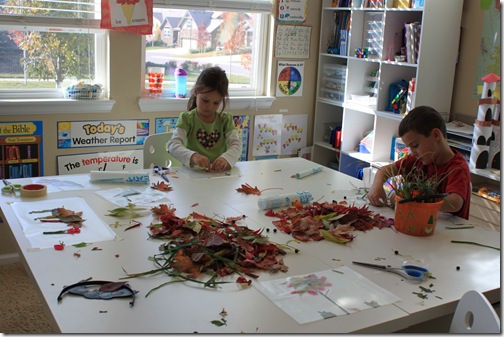 Then I pull out the clear contact paper and cut two identical size sheets for each child.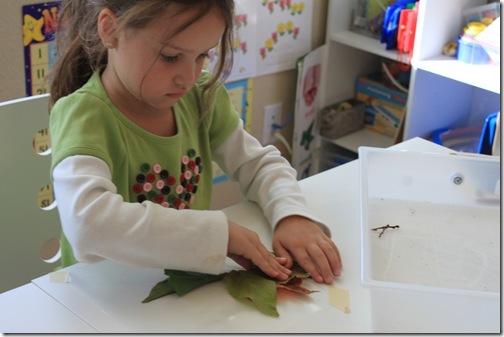 Pull off the backing and tape one of the sheets sticky side up on your table. Add your leaves to the sticky side, be careful here, its hard to move them once they're stuck down!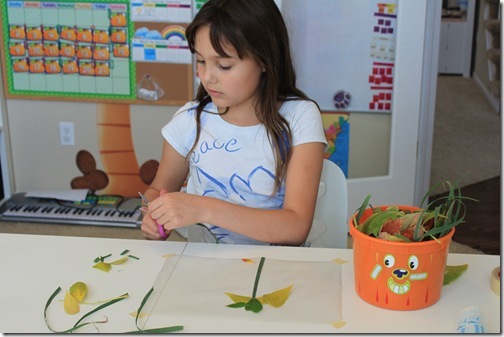 When you're all done, stick the other sheet to your leaves to secure them in place. This also helps preserve your project! I'm not exactly sure how long they'll last this way, but we still have some from last year that look good!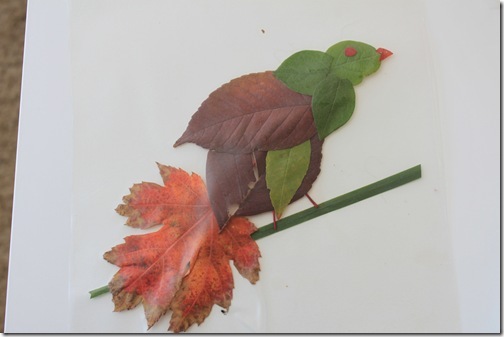 Here are some of our creations….I think this is either a bird, or maybe a sea turtle.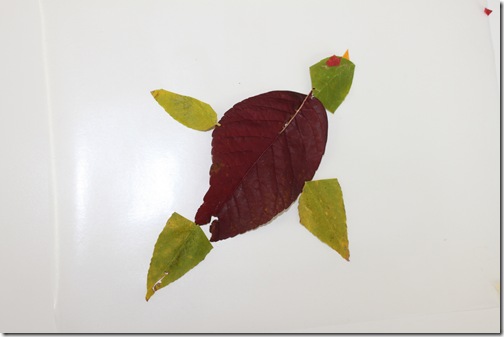 A lovely tree…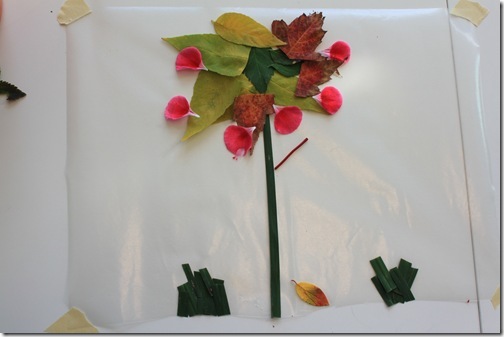 An elephant…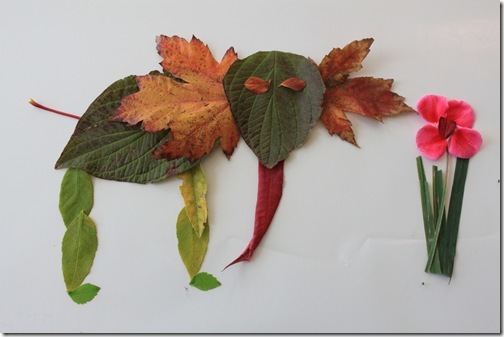 And finally Tinker Bell's creation, Jesus and Tinker Bell.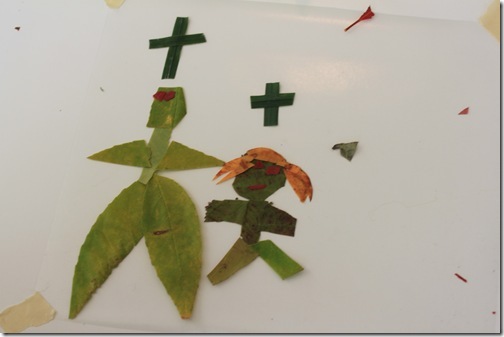 And some pretty flowers…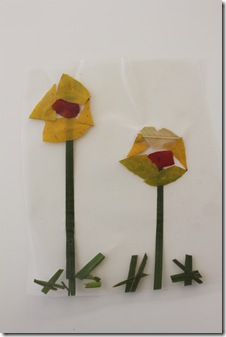 After they were all done, we stuck them in the window to show them off for a few days.
I hope you have some time this year to venture outside and do a little leaf art work yourself! It's easy, fun, and really cheap!
P.S. You don't even have to go get clear contact paper, you can just glue your leaves to plain paper too, just don't plan on saving them too long. The leaves will eventually dry and crumble leaving a nice mess in your school room. I speak from experience here.