Welcome to our Road Trip USA week on Nebraska!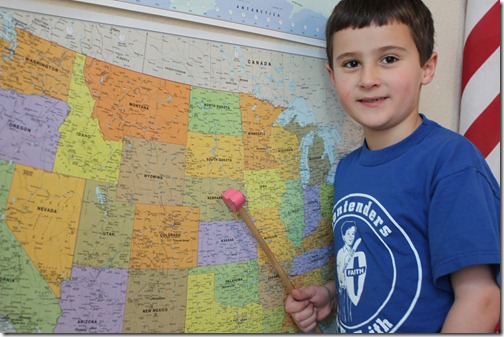 Nebraska was named the 37th state on March 1, 1867. It is nicknamed "The Cornhusker State" in recognition of the University of Nebraska football team, the Cornhuskers. Nebraska has more miles of river than any other state. It also has more underground water reserves and the largest aquifer in the U.S.
Here are some of the things we learned about this week:
Located Nebraska on our wall map
Read our National Geographic Atlas and located Lincoln, NE using the map coordinates.
Worked on our 50 States and Capitals song
State Fish: The Channel Catfish
State Bird: The Western Meadowlark
State Flower: The Golden Rod
State Mammal: The White-Tailed Deer
State Gem: The Blue Agate
Famous People: Malcom X
Famous People: Grover Cleveland Alexander
United States President: Gerald Ford (38th President)
Food: Omaha Steaks, Kool-Aid (State drink)
Classified the animals of Nebraska and added them to the Animal Wall.
Here is my white board for the week on Nebraska. We review it daily to get all of the state symbols memorized.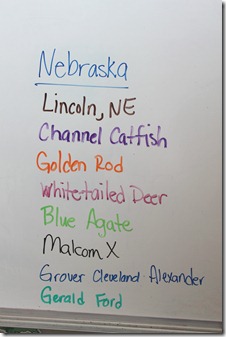 Here is Tinker Bell locating Lincoln, Nebraska in our National Geographic Atlas.  I gave her the mapping coordinates, and then she found the capital city.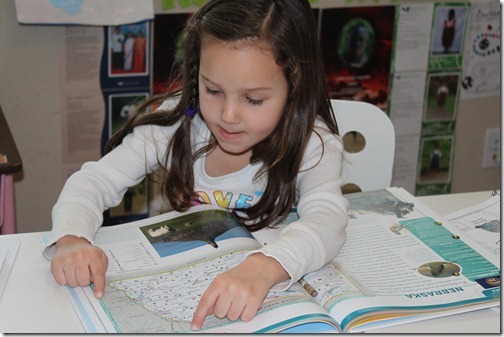 Tinker Bell added our state to our US Bulletin display. We use this to review the states as well. I like how the pieces are shaped like each state. They also have the state name and capital on them along with a couple pictures of things the state is known for. It helps us with review time each week!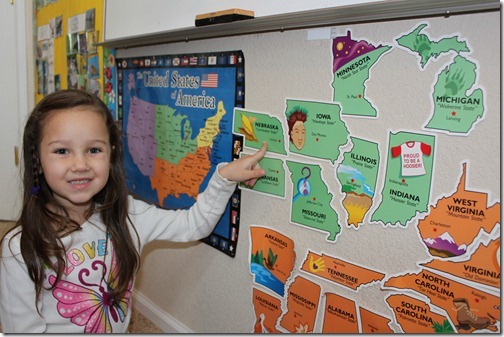 Of course they all colored in their state worksheets as I read the state information to them. These worksheets are also included in the curriculum.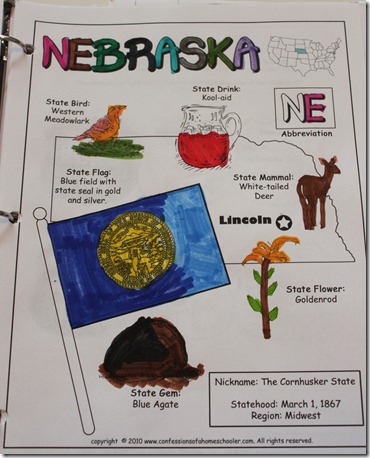 Apparently I was letting Tinker Bell do everything for Nebraska because here she is again adding the state to our Trend USA Wall Poster. I've had several questions on how I made this. It was quite simple! I just purchased two of the same USA poster. I laminated one and then cut it into pieces by state. Next I used some small velcro dots and attached one side to the poster I left whole, then the opposite side to the backs of each state. We add them to our poster like a puzzle piece as we learn about each state.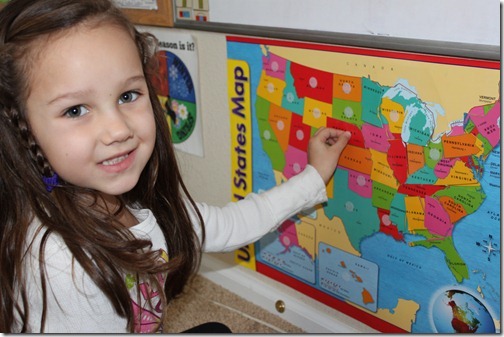 Of course we added the Nebraska state flag to our Travel Log. (The travel log, and state flags are all included in the Road Trip USA curriculum.)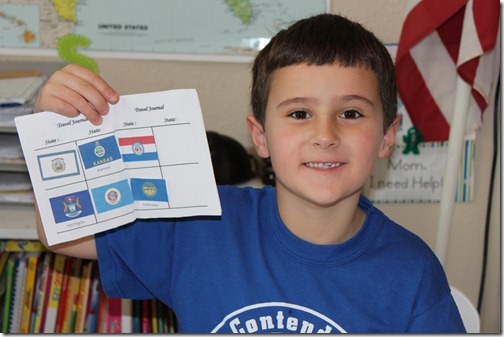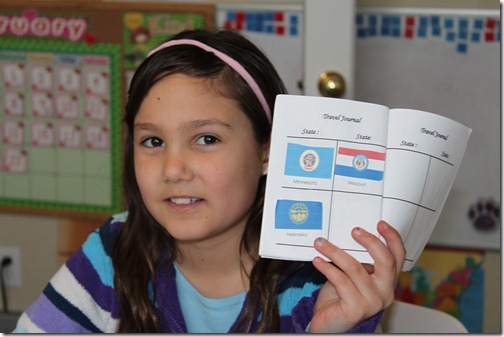 We also classified our Nebraska state animals, then added them to our animals of the United States wall.
The Channel Catfish
State Bird: The Western Meadowlark
State Mammal: The White-Tailed Deer
The Teeny Tot was helping us out today by pointing to our state bird. She likes to be involved and adding the animals to our wall is something she can do well!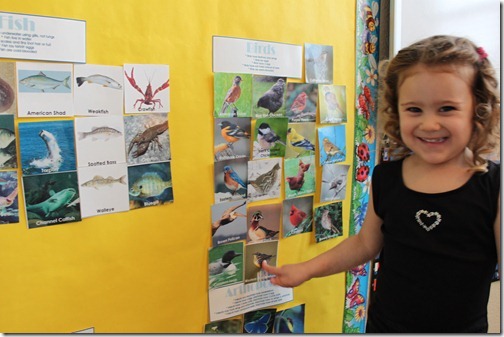 Okay, so please don't laugh, but I think this might be the first time my children have actually had Kool-Aid. I know, I know…it just has so much sugar usually that I don't make it very often. And yes, I know they have sugar free, but we mostly drink water here, so I just don't buy it.
I thought this might be a good excuse to give it a try though and the kids were excited when they saw the bright green drink awaiting their taste test!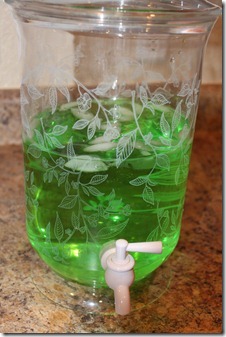 We had Lemon-Lime Kool-Aid to commemorate the state drink of Nebraska and I think everyone liked it.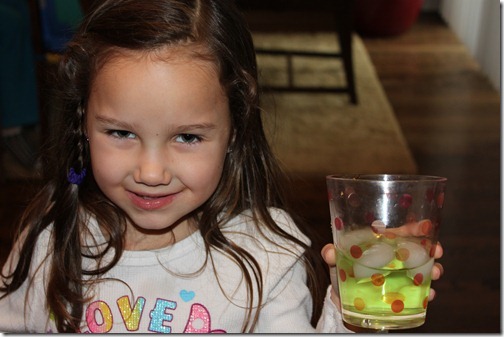 Yep, it looks like it's smiles all around.
Malcom X was born in Omaha, NE on May 19, 1925. He had 7 brothers and sisters. He is known as one of the most successful civil rights activist and advocate for the rights of African Americans in history. He was assassinated on February 21, 1965 when speaking at an Afro-American Unity meeting. Click here to learn more.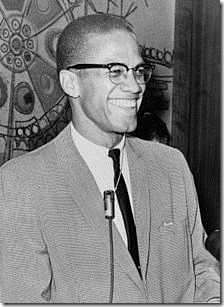 Grover Cleveland Alexander  was one of the greatest Major League Baseball pitchers in baseball history. He was born in Elba, NE on February 26, 1887. He won 373 games during a 20-year Major League career, the third-highest total in Major League history. He won 30 or more games three consecutive seasons and lead the league in ERA on four occasions, wins in six different seasons, complete games six times and shutouts during seven campaigns. Click here to learn more.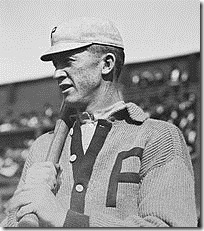 U.S. President: Gerald Ford, the 38th President of the U.S. (1974-1977) was born July 14, 1913 in Omaha, Nebraska.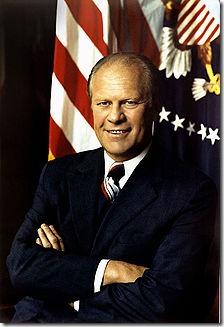 Since this was a review week, they filled in the mini-books for Missouri and Nebraska and added them to our Midwest notebook page.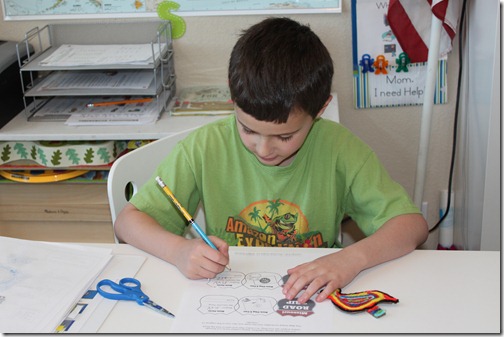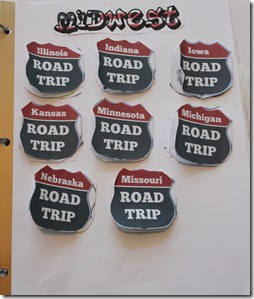 And that wraps up our Nebraska study! If you'd like to come along with us on our Road Trip USA journey, click the image below to learn more!