Hi everyone! Well, it's the start of a new year, and it's an excellent time to get back into your fitness routine! And Family Time Fitness makes it possible to blend your daily fitness time and homeschooling together!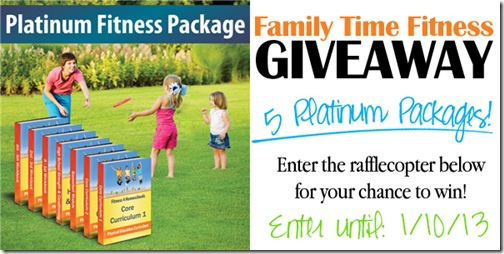 And taking care of two birds with one stone (so to speak) makes it nice for busy folks like us homeschooling families.
One of the things I like most is The Family Time Fitness YouTube channel.  Here you can see videos on all of the exercises to make sure you are doing them correctly, and also informational videos as well.
What does the curriculum include?
Each lesson is planned out for you from start to finish
Detailed instructions and videos to help you teach the skills
Core 1 (260 Lessons)
Core 2 (260 Lessons)
Basketball Module
K-1st Workbooks
2nd – 3rd Workbooks
4th-5th Workbooks
I don't know if you've noticed, but I do a lot of great giveaways from Family Time Fitness. And it's because these guys are awesome! They believe in their product, and are more than happy to give out free copies to help bless other homeschooling families!
And if you don't believe me, today they're offering 5…FIVE…CINCO copies of their Platinum Fitness Package for homeschoolers! That's a value of $127 for 5 of my readers!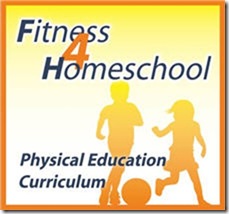 Ready to get back into the groove with some new years health and wellness?
Fill out the rafflecopter below to enter to win!