Hi everyone! This post has been a long time coming. I've had so many requests for a planner like my Blog and Homeschool Planners, that I've finally put together a 2014 Daily Planner for you!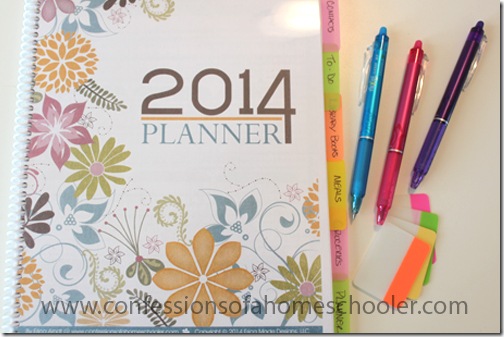 I wanted it to have it's own design, so it's a tad different from the others, but still similar in the bright colors! And like the others I printed it on cardstock (lightweight, the most inexpensive I could find.)
Then I took it to Office Depot to get it spiral bound.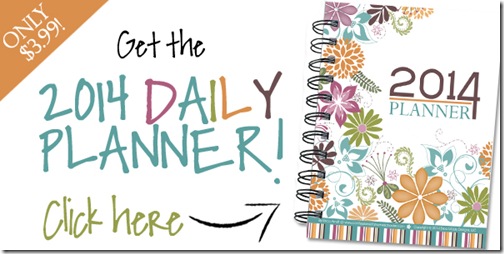 (Edited 1/6/14: Weekly Planner Pages are now included! Login to your account to download the updates!)
The Planner includes:
Year at a Glance
To-Do Lists
Bills & Payments
Library Book Lists
Contacts
Weekly Meal Planner
Monthly Meal Planner
Grocery Lists
Monthly Planner pages
Weekly Planner Pages
Notes
Extra Information: Social Media, Pinterest Ideas, Recipe Ideas, Websites, etc.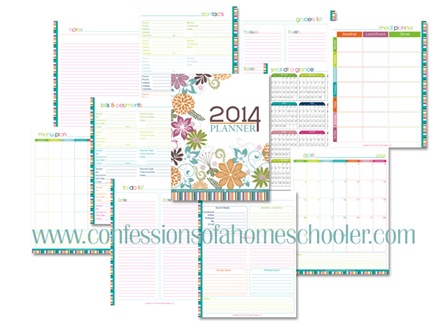 Thanks to a reader suggestion I picked up some of the Pilot FriXion Erasable Gel Pens. I wanted to try them before recommending them to you. I have to say that these things are so cool! The ink literally and completely erases from the page! The only thing to be careful of is that the eraser also erases the lines on my planner, so I just try to be careful around those areas :o)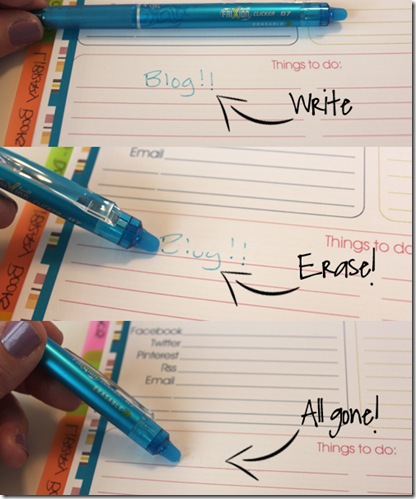 The planner includes several printable pages, but if there's something else you'd like to see let me know and I'll do my best to add it in!
There's both a weekly meal planner…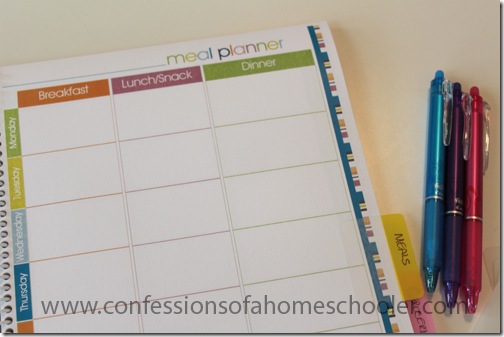 And a monthly meal planner depending on your needs.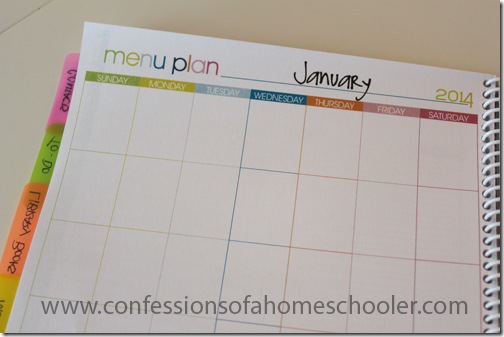 And of course there are also the monthly planner pages that everyone has requested.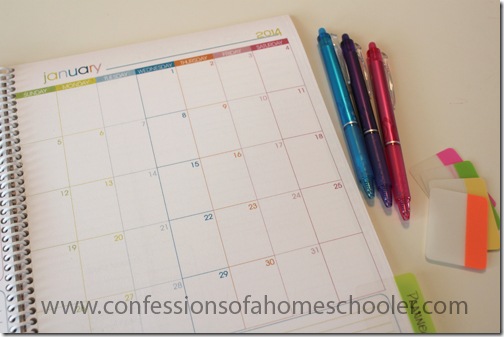 I'm toying with the idea of making a smaller one, like 5.5×8 so let me know if you're interested in that size as well!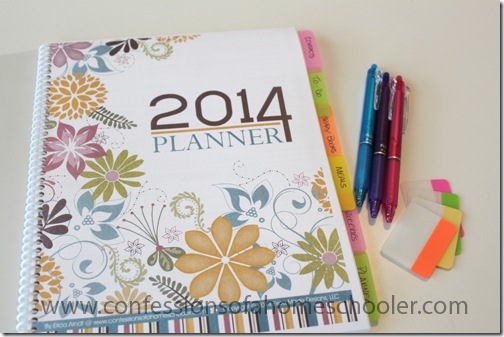 If you need some help picking meals check out my Monthly Meal Plans!
And that's it I hope you enjoy the Daily Planner, and like I said, I'm open to feedback from you all to help make it more functional!
Win it!
Fill out the rafflecopter for your chance to win a 2014 Daily Planner! Can't wait? Buy it now and I'll refund your purchase if you win!
–> Click here to get the 2014 Daily Planner! <–