Strawberry Shortcake made this delicious dessert for her co-op baking contest, and I wanted to share the recipe with you! It's super moist and yummy, and easy to make. Like the title says it includes chocolate and caramel and you can't go wrong with that!
This recipe is great for kids too since it's so simple.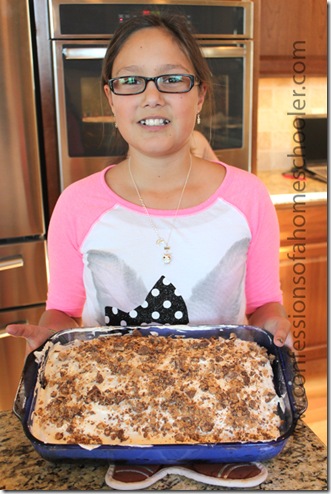 Ingredients:
1 chocolate cake mix
1 jar of Carmel ice cream topping
1 can Sweet & Condensed Milk
1 container of cool whip
3 Heath bars (Break into small pieces using a food processor or with end of a rolling pin.)
Directions:
Bake cake according to directions. When done, remove from oven and immediately poke holes in cake with round handle of a wooden spoon. Pour on Carmel topping and sweet and condensed milk.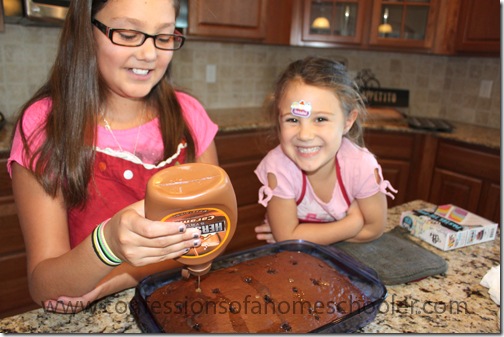 Let cake cool completely.
Break up Heath bars into small pieces using a food processor or wooden rolling pin.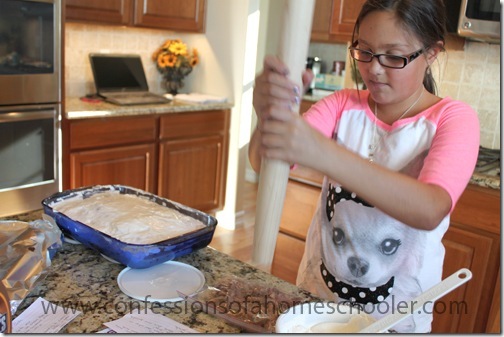 Ice cake with cool whip. Sprinkle Heath bar bits on top and serve.
Hope you enjoy!