Hi everyone! As you may recall, we decided to try the Homeschool in the Woods Middle Ages history unit this year. Since we're a few months into our curriculum, I thought I'd do an update on how it was going so far.
Right off the bat I have to say that our kids are really enjoying history this year. They're always excited when it's time for history and each day has a fun activity that makes learning fun!
Right now we're knee deep in castle life. We've learned about the different casts of people, various jobs, and roles that each person plays in the system. We all picked which group we would want to be in, a few people wanted to be freemen, some went for the nobles, no one was brave enough to be king, and unfortunately no one wanted to be a serf. Go figure.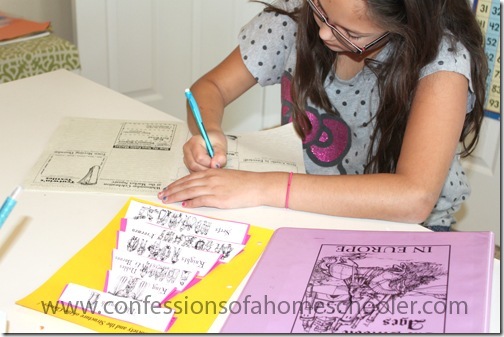 We also made puppets of all of the different groups of people. This one took a little longer than expected to color, but everyone wanted their own full set of figures. So we just stretched it out for a few days. Once colored they added their puppets to popsicle sticks and Strawberry Shortcake wrote a short and comical play which I wished I would've filmed!
Learning all about castles was one of our favorite activities so far. The castle is described in detail and then the kids did a transparency overlay that shows the insides of the castles as well. The pink page on the right has all of the details about castles so when you place it in your binder you have all of the information at hand.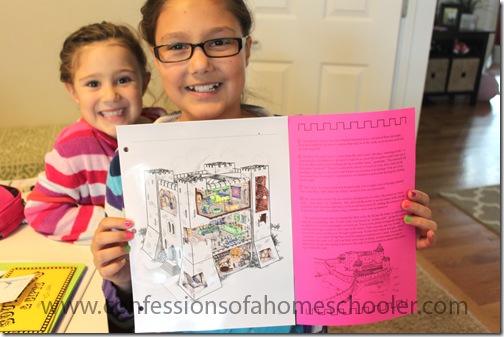 I have to say so far the castle building day was one of the most exciting. They knew this day was coming, and have been asking regularly if it is castle day yet. When I finally broke out the flora-bricks they were so excited!
I will say this project took a few days to complete, but they all did a great job. you might consider having your kids do one castle collaboratively. However my kids wanted to each make their own.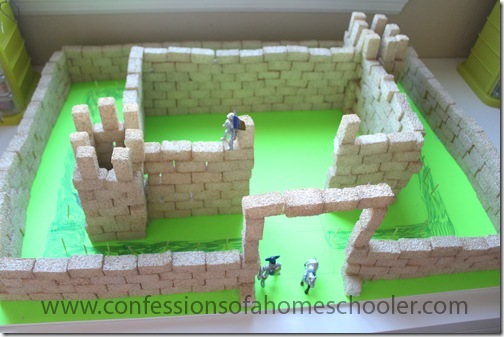 So now we have 4 castles floating around the basement.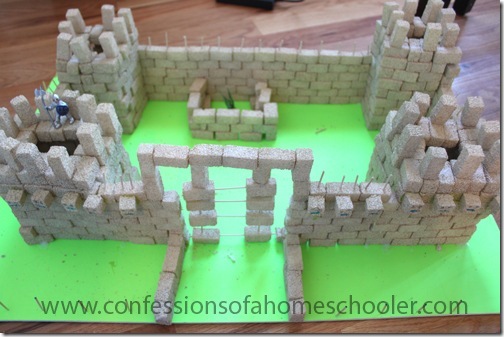 We also work on our Medieval Times newspaper articles regularly. And the articles are fun and interesting, so I was happy to see that even Turbo,  my reluctant writer, seems to be enjoying these assignments.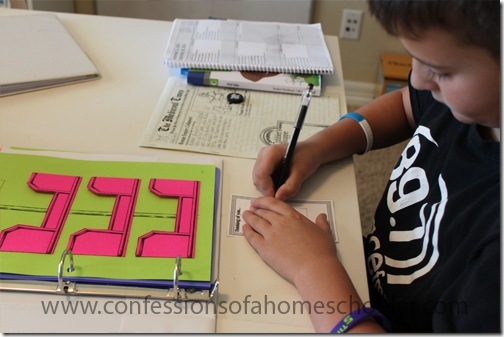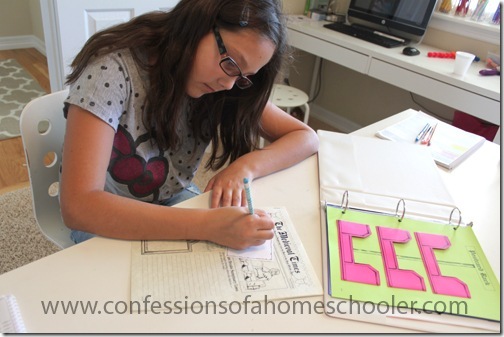 Tinker Bell is currently working on a postcard that will go inside that pink and green postcard holder in her binder. As we've gone through the curriculum, they have various postcards that they get to decorate. The other side has a handwritten letter from different people that they read aloud with a British accent of course.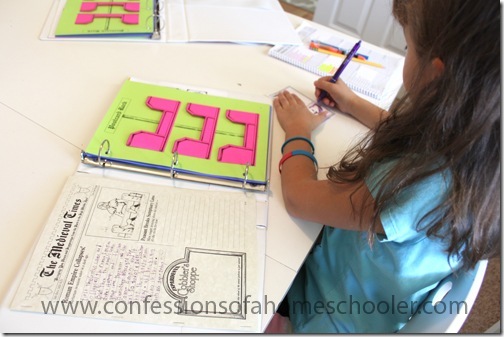 And of course as we go through the lessons they are adding their figures to the timeline. My only comment on this is that the figures are kind of scattered, so I haven't quite figured out why we're adding them all over the place instead of going in order. But there may be a method of madness to the curriculum, I just haven't quite figured it out yet.
So for now we search for the correct location of each figure as it's added.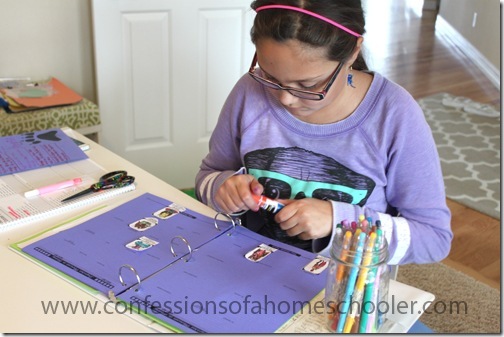 And that's it! So far we are enjoying all of the curriculum. And I'm super thankful that I decided to prepare it all before we started. I will say that makes doing history so much easier for us! And since I have all of the supplies on hand and ready to go, we're not doing things like skipping crafts and fun stuff!
As you can see this curriculum is full of activities which help make our history lessons that much more engaging and memorable.
I'll keep you posted on our year, but for now Homeschool in the Woods Middle Ages is a thumbs up for us!