Welcome to day 2 of my 40% off sale! I'm doing a ton of giveaways this week, and offering a massive sale in my store, so if you've been waiting to get your curriculum for next year, the time is now! I only do these sales about twice a year, so don't wait!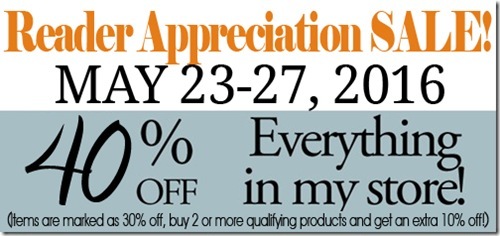 For ONE WEEK ONLY everything in my store will be 30% OFF, plus by 2 or more qualifying products and get an additional 10% discount for a total of 40% off!!** (**Please note: Sale does not apply to the Big Book of Homeschool Ideas, iBlog, or iBlog Pro books as they are affiliate products.)
PSST…GIVEAWAY!
As an added bonus, I'll be running a giveaway each day, so make sure to read all the way to the bottom of the post to enter!
How it works:
Just to keep things simple and easy, there is no need for a coupon code this time around. Instead, I've just marked everything in my store on sale for 30% OFF, plus you'll get an additional 10% OFF if you purchase 2 or more items totaling 40% off.
(Please NOTE: The Literature Mega Packs and Scientist Mega Packs do not count towards the multiple item discount because are already discounted as a bundle.)
TODAY'S FEATURED PRODUCTS:
Taking Charge of Your Child's Education: We start from day one feeding them, bathing them, and loving them. And as our children grow, we begin to teach them how to do things on their own. Then along comes the discussion of their future. Do you want to give your child the best start in life possible? Do you want to get more involved in their educational process? Would you like to become the primary influence in your child's life?
Taking charge of your child's education isn't just about academics. The real lessons that will influence your child start right there in your own home. This book is a must read for any parent dedicated to giving their child the best future possible! Taking Charge of Your Child's Education is really all about building and maintaining strong relationships within your family unit. As well as preparing, guiding, and encouraging your children throughout their youth and into adulthood. I hope it will inspire you and equip you with tools to help you as well!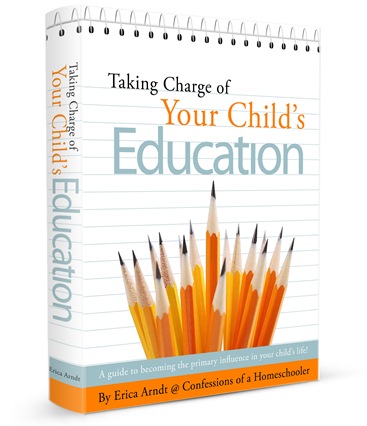 Road Trip USA: Come along with us on an exciting journey learning about the U.S.A! From the signing of the Declaration of Independence, to the wild west, you'll uncover all the secrets this Nation has to offer! Within this curriculum you'll discover the sights and sounds of all 50 states, including state symbols, U.S. Presidents, famous people, landmarks, historical events, and much more!
For you history buffs, this is a great introduction for young learners! You will start out learning about the Constitution, Declaration of Independence and Revolutionary War. Then you'll move south to learn more about the Civil War and Underground Railroad. From there you'll journey with Lewis & Clark through the mid-west, live with the Hopi in the southwest, then venture out into the wild west on a covered wagon ride!
What's Included in this curriculum?
There are over 350 pages of fun filled adventure just waiting for you! The lessons are divided up into regions, so students will learn about the Northeast, Southeast, Midwest, Southwest, then finally The Western region of the U.S. The Teacher's Manual includes everything you need for each lesson including any additional info, printables, and recipes for each state. There are 136 lessons total, you will cover 2 states per week and do several review lessons along the way.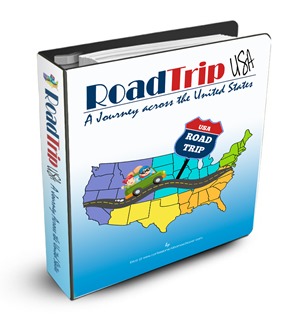 Here are some cool projects we made during our Road Trip!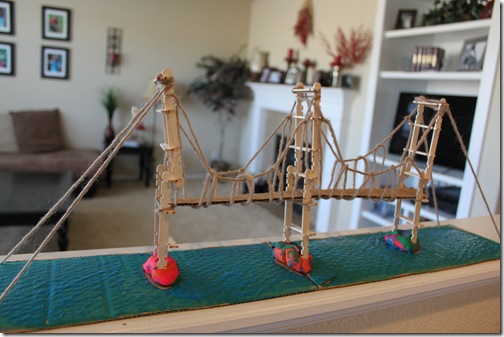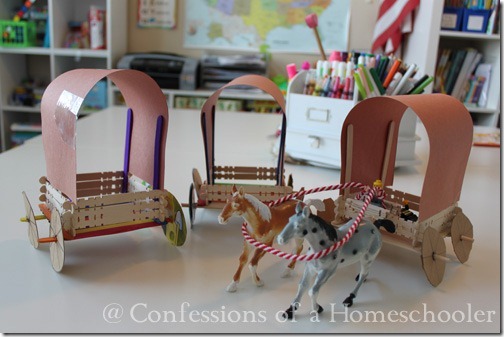 Expedition Earth Geography: Get ready for an exciting voyage across the world! Come along as we walk on the Great Wall of China, wander through the Amazon Rainforest, and climb the Egyptian Pyramids! Within this curriculum you'll discover the sights and sounds of 31 countries across the globe. You'll get hands-on with fun activities, crafts, recipes and more! So grab your passports, and get ready to go! It's time for Expedition Earth!
Expedition Earth is a hands on world geography curriculum that covers 31 countries across the world. It is designed primarily for K-5th grade students. Students will learn the continents, oceans, people, cultures, animals, climates, try new foods, crafts and more, all through hands-on activities! I used it with my preschooler, 1st grader, and 2nd grader all together. (My preschooler didn't do any reports, but she did learn the country names, songs, languages, pray and do all the fun crafts and recipe activities!)
The revised version includes Lap Books for each country, new information, internet links, and books.The Teacher's Manual includes everything you need for each lesson including any additional info, internet links, reading assignments, crafts, and recipes for each country as needed. There are 32 weeks of lesson plans, plus a Christmas Around the World Unit. The Teacher's Manual is outlined for you on a daily basis and even includes a Craft Supply Shopping List for each country just to make your life a little easier!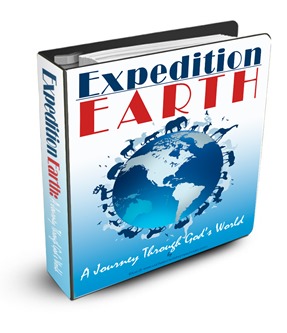 And here are a couple of the cool projects we did along our journey:

Visit the Confessions Store to see all the goodies on sale!

This sale is valid from May 23-27, 2016 ONLY!!

Please note: Items are marked 30% off, and my 10% multiple item discount still applies, so if you purchase 2 or more items, you'll get the full 40% off of your final price!

I apologize to anyone who has purchased prior to today or who may miss this sale, unfortunately the sale prices are only effective for purchases made during the week of May 23-27, 2016 ONLY.
WIN IT!
Today I'm giving away 1 copy of my Road Trip curriculum, 1 copy of my Expedition Earth curriculum, and one ebook copy of Taking Charge of Your Child's Education!
Enter below to win!
CAN'T WAIT?
Feel free to purchase this product during the sale so you can get the discount, and I'll refund your cost if you win!
Happy Homeschooling! Stop by tomorrow for another awesome giveaway!