Good morning everyone! I have a super cute and easy gift idea for you this holiday season! These are a great project for kids to give to their friends and teachers!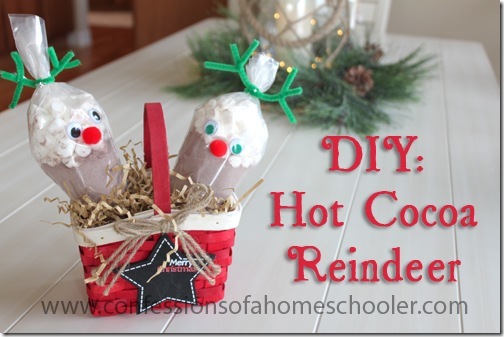 Supplies:
Mini Marshmallows
Hot Cocoa dry mix
Plastic frosting bags & baggie ties (I found these in the baking isle of Walmart.)
Google eyes
Red pom-poms
Glue
Pipe Cleaners (Any color will do, but I suggest brown or silver! We used green because that's what we had on hand.)
Optional: If you can't find frosting bags, you can also use clear mason jars!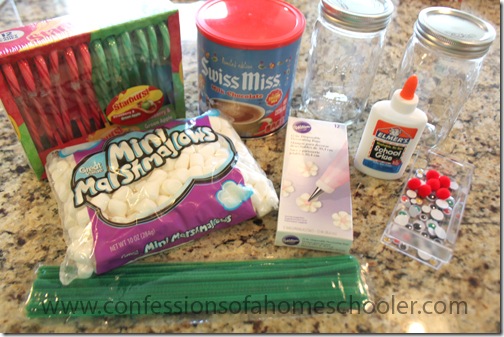 Step 1: Using a small measuring cup, fill your baggie about 2/3 of the way full with hot cocoa mix.
Step 2: Top off the bag with mini marshmallows and secure your bag with a tie.
Step 3: Decorate your baggie! We glued on google eyes, a red pom-pom nose, and then tied some antlers to the top using pipe cleaners.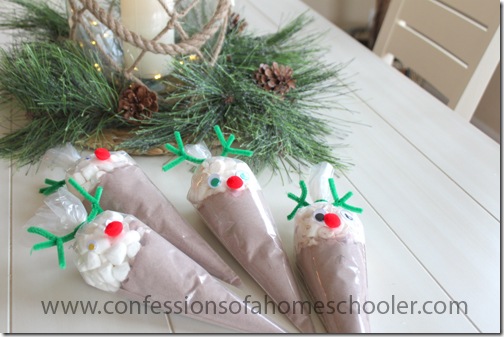 We found this cute little basket at Michaels, and thought it would be a fun way to deliver our gifts to the neighbors!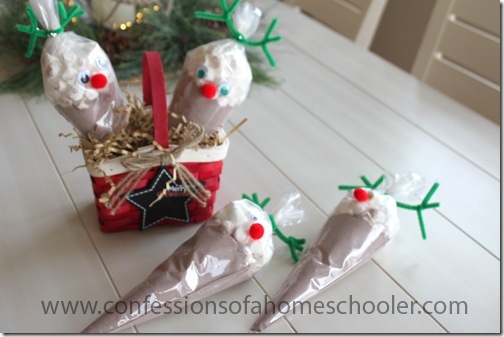 Alternative: If you have older kiddos who think Reindeer are too silly, you could always use a mason jar, then decorate it with some twine and a candy cane! Or you could also add eyes, nose, and antler to the jar too! It's totally up to you. Let the kids get creative and have fun making these simple and fun gifts for their friends!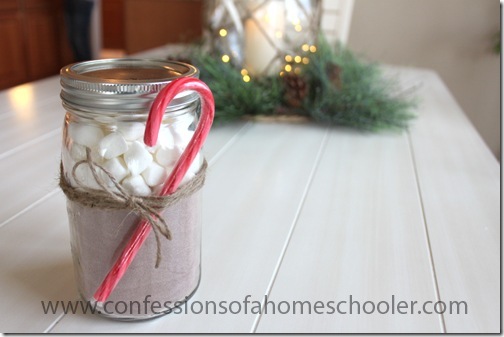 I hope you enjoyed this holiday gift idea, if you have an idea to share, make sure to leave a comment below!
Happy Holidays!