Hi everyone! Spielgaben has taken their great product, and made it even better! And I have a special deal today for you too!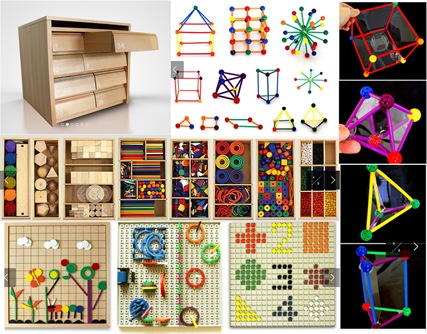 See the brand new version 4.0 here!
The new version comes with 2 sets of play boards. It includes a wooden checker grid, and a dual sided plastic board to help make use of some of their smaller manipulatives a bit easier.
It also comes with extra geometrical figures, as well as vortex balls and rods to help foster creative building and learn about core basics of mathematics through hands-on play.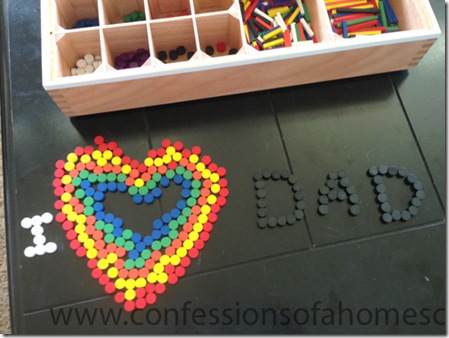 The new version also includes an improved, expanded, and fully revised curriculum based digital learning resource to help you incorporate the play based learning into your daily routine.
What's the cost?
The set will be retailed at US $449.50 which is a bit higher than their current version due to the increased amount of products you'll receive.
But my readers can get this new version for over 20% off with a discounted price of US $360 including shipping if you PRE-ORDER before October 21, 2014.
Pre Order Special:  US $360 | AU $400 | GBP $222
Prices are approximate depending on conversion rates.
All you need to do to claim your discount is send an email to info@spielgaben.com mentioning Confessions of a Homeschooler and you will be provided with a discount coupon!
What do I think?
We're still enjoying our set! And even though we do lessons with it during school, the Teeny Tot gets it out often just to play for fun after we're done for the day. And we're enjoying the lessons that come with the product as well.
Personally, while I like that it comes with curriculum, I really love how the set encourages creativity and free play among my children. They all love to play with this set, even my older kiddos.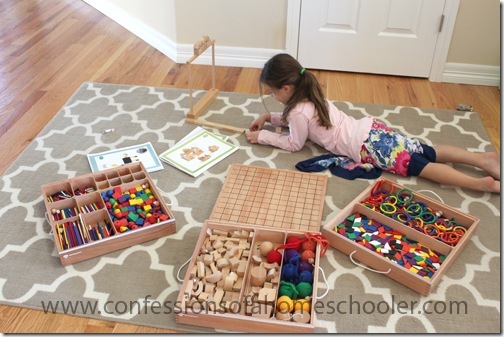 So if you've been holding off on getting ahold of this great product, now is a great time to get it at a discount!
–> PRE-ORDER before October 21, 2014 to get 20% off <–
Note: If you are reading this after October 21, 2014, Please check directly with Spielgaben via email for current discount available, prices change with version updates and conversion rates.