Hola! Want to learn a little bit about Mexico, it's culture, history, landmarks and more? Read on as we welcome you to our unit study on Mexico!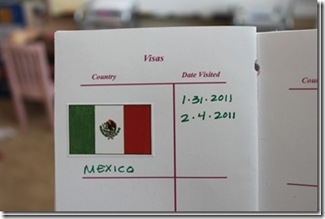 Here's what we did this week, and what we got pics of!
Located Mexico & the Gulf of Mexico on the map and completed our worksheet
How to say "Hello" in Spanish– Hola!
Prayed for the Spanish people
Learned a Spanish Song
Made homemade tortillas
Completed a lapbook activity
Learned about and classified 6 animals of Mexico
Learn about the underwater city of Tenochtitlan
Made a play-doh Aztec Temple
Learned more about Mexico from National Geographic Kids
Geography from A-Z pg 40 Seamount
Learn about the 4th Wonder of the World: Chichen Itza
Made sun clay faces and pots with Terracotta clay
Went out to a local favorite Mexican restaurant, yum!Each week we go over all of the countries we've learned so far, plus our new one: Mexico!
Here's our Mexico whiteboard, we review the facts daily through the week and sing our fun song:
We worked on our mapping and flag sheets:
Learned about 6 animals that can be found in Mexico. This is by far my kids favorite day of the week!
We experimented with terracotta clay, made sun faces and pinch pots.
That concludes our week in Mexico, stay tuned next week for Canada!
Want to join in the fun? Click here to see our Expedition Earth World Geography Curriculum