Hello readers! I have a great holiday project for younger kiddos today. Although I have to admit my 9 year old and her friend had a great time making these too!
They're pipe cleaner candy canes, and they're so easy to make! They're a great way to keep kiddos busy during break, and decorate your tree in the process!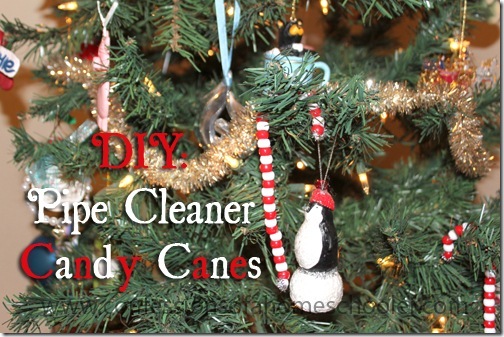 Supplies:
Pipe cleaners (It really doesn't matter but you will see the pipe cleaner a little bit on the ends, so you might want to go with red, white, silver, or green.)
Red and white pony beads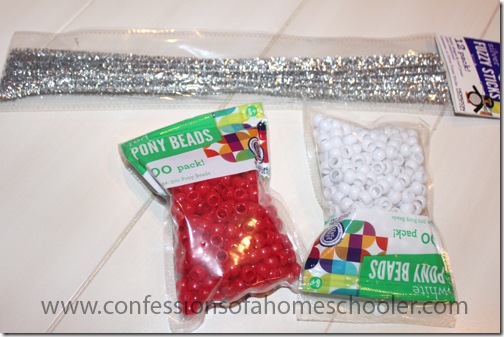 Get a couple of willing participants and give them some hot cocoa. Then lay some pipe cleaners and beads out for them to play with and you'll have your tree decorated in no time!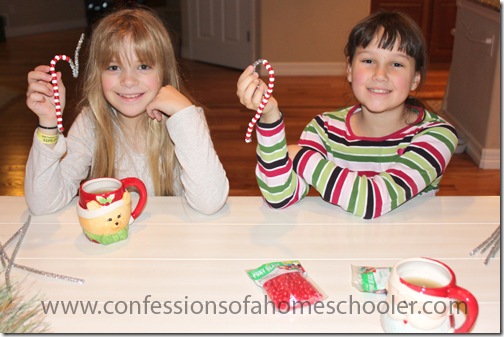 String the beads onto your pipe cleaners in a red/white/red/white pattern. You can also make these colorful and really design them any way you like! Once they're as big as you want them, bend the pipe cleaner tip over the last bead to hold it in place. Next bend the top over to create the candy cane shape and you're done!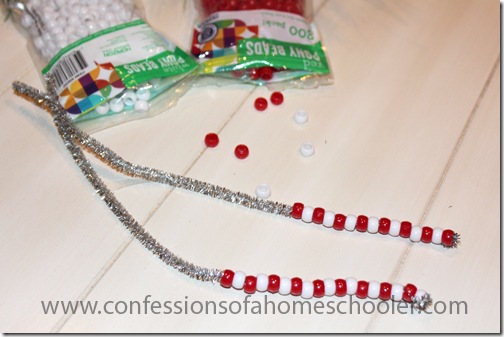 Alternative Idea: Instead of forming the pipe cleaners into candy canes, you can ben them into a circle shape twisting the pipe cleaner ends to secure for a colorful wreath!
Have a fun craft idea to share this holiday season? Make sure to leave a comment below!
Happy Holidays!