Happy Holidays everyone! Today I have a super fun 2016 Holiday Sewing & Quilting Gift Guide full of fun gift ideas for this year. I also have a whole bunch of giveaways to go along with today's video as well! Yay! Stay tuned to the end of the video to see how to enter!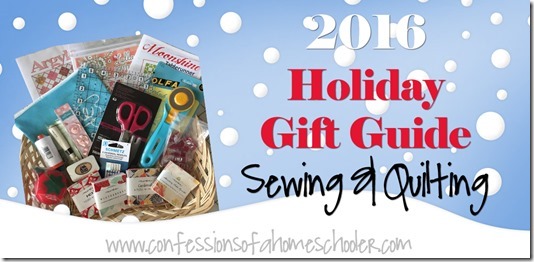 Watch my 2016 Holiday Sewing & Quilting Gift Guide here!
Enter to WIN!
As I mentioned I'm going to be giving away a bunch of the items I showed in this video over my 12 Days of Christmas giveaways! (Psst. I got a little excited, and there may be more than 12 giveaways! Heehee)
How to enter: Everything will be taking place over on my Instagram account, the first giveaway is already up! Make sure to stop by my Instagram everyday for the next 12 days to see what I'm giving away!
~Don't have an Instagram account? You should get one! You're not going to want to miss these giveaways! And plus you can follow me and keep up with all of our activities! That's where I'm posting the most right now!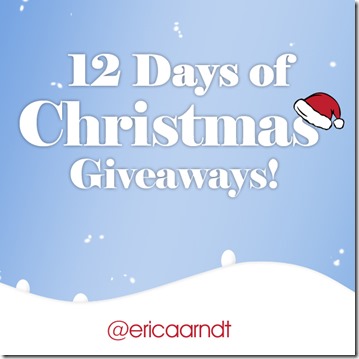 Links to products mentioned:
I hope you enjoyed my 2016 Holiday Sewing & Holiday Gift Guide!
If you just started quilting or sewing, here are more videos in my How to Quilt Series!
Here are a few more of my Tutorials online if you're just getting started:
To keep up with our shenanigans, be sure to follow me:
Disclosure: Some of the products in this video were sent to me for giveaway, others I purchased myself. The opinions expressed in this video are mine and were not influenced by the company mentioned. There may also be affiliate links included above, thank you for helping support our family!