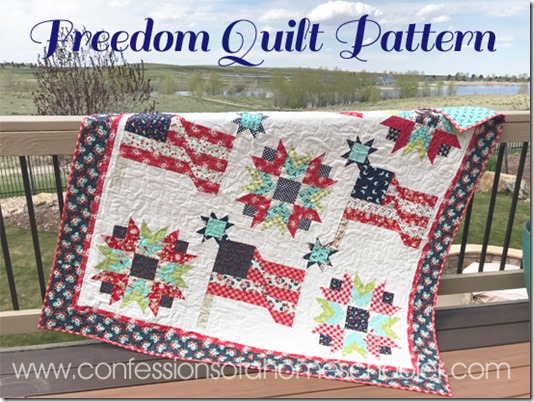 Hi everyone! I'm so excited to release my new quilt pattern, Freedom! I don't know about you, but I absolutely love patriotic quits, and it's the perfect time to start working on one don't you think?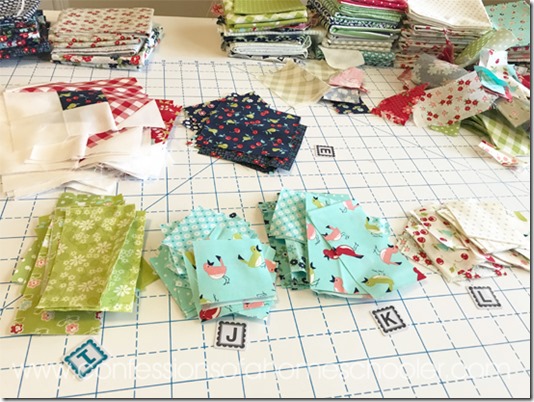 For this quilt, I used my hoarded Daysail and Vintage Picnic from Bonnie and Camille. These lines are both out or print now, but they release new ones each year with similar colors so I have no doubt you can find something you love too!
And of course I used my Alphabitties too keep all of my pieces in order.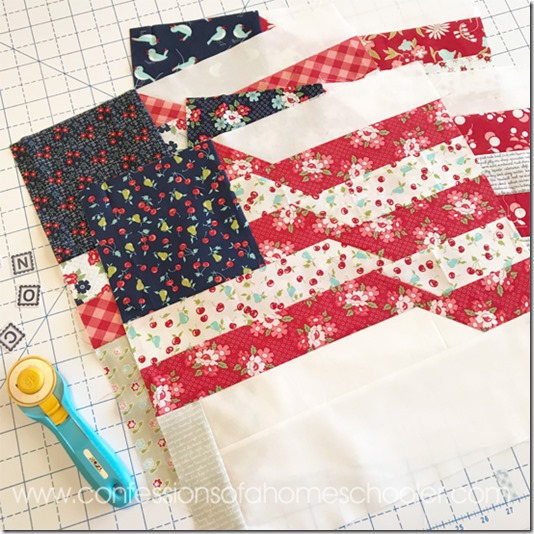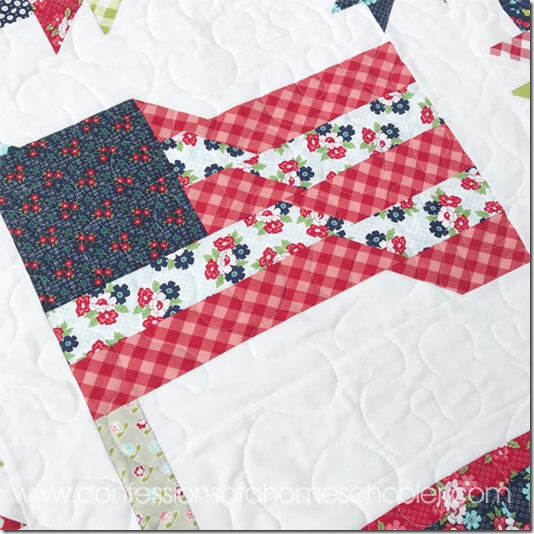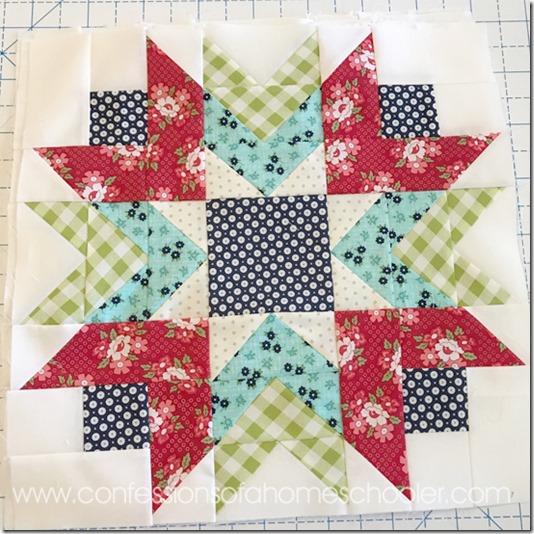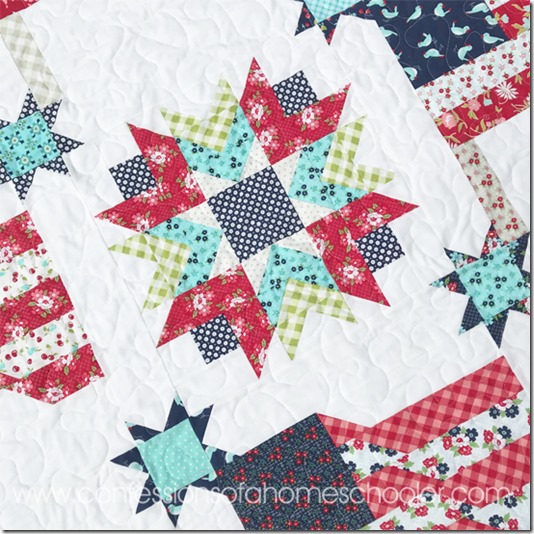 This quilt is super quick and easy to make, and I think it's definitely beginner friendly as long as you're familiar with sewing a straight line and a diagonal line you should be good to go!
I made all of my flag blocks first, then worked on the star/firework blocks. I thought they were stars, but my testers thought they were fireworks. Both work for me, what do you think?
For the backing and binding I used this fun aqua print from Daysail and red gingham from Vintage Picnic. I love both of them so much!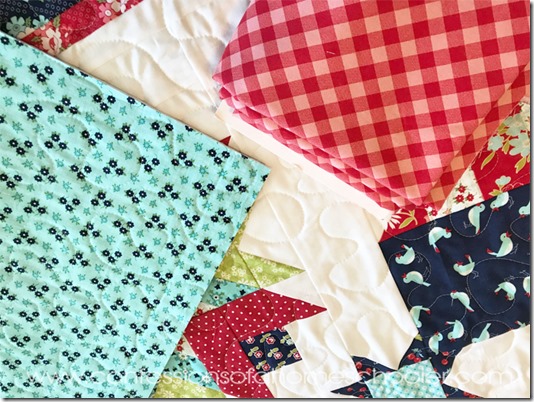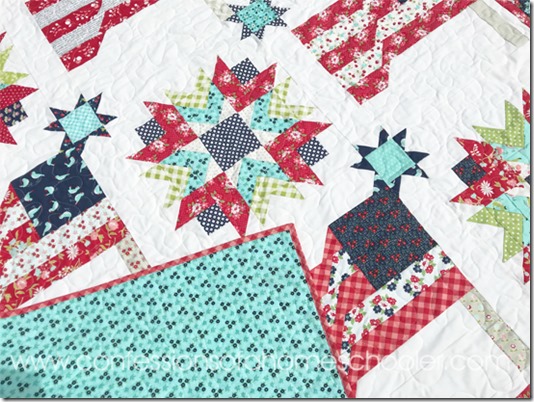 And here is the finished quilt top. The finished quilt is 66″ x 66″ but you can add another row of blocks to make it larger as well! It's the perfect size for a couch throw, or relaxing on the front porch with a little tea!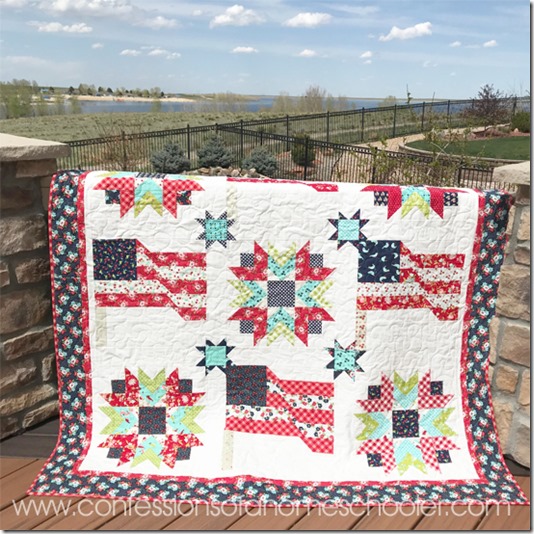 I'll probably hang it on the wall in my sewing room for the summer just so I can see it often! Or maybe I'll hang it over the deck railing for BBQs. Or maybe I'll keep it on the porch for snuggling.
Hmmm…Sounds like I might have to make a few more of these just so I have enough to go around!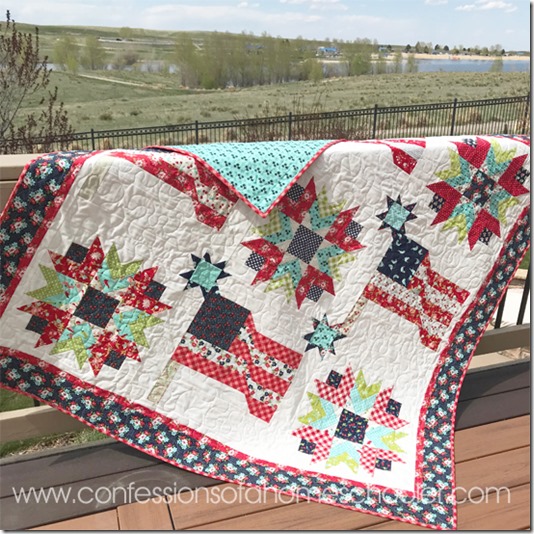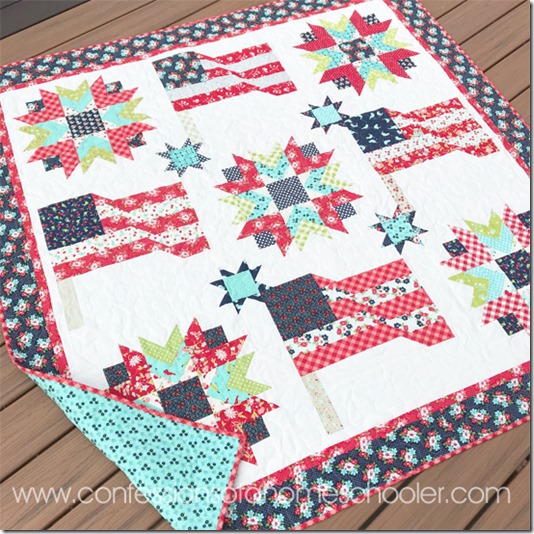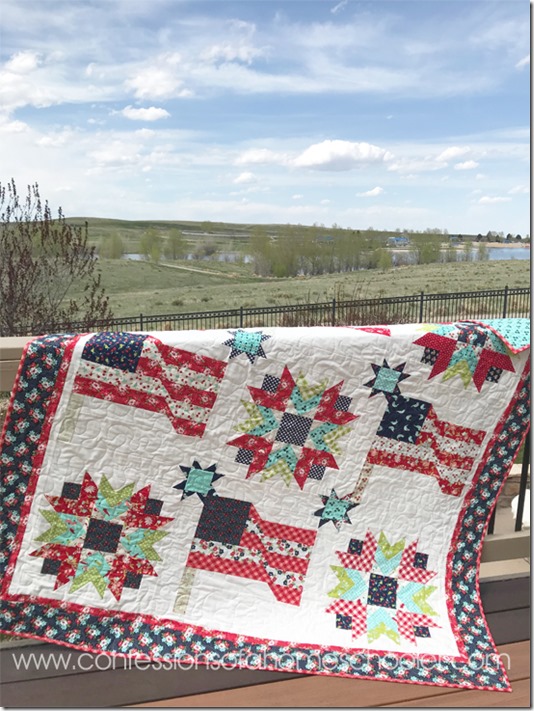 I hope you enjoy this one, if you decide to make it please tag me @ericaarndt on Instagram and #freedomquilt so I can see what you create!!
Click below to get the Freedom Quilt Pattern today!