Hi friends! It's time for some fun Christmas patterns to be coming your way! Today I'm releasing my Wonderland Advent Calendar. This pattern has been highly requested, so I thought it was about time. It is a super fun and easy pattern, and so cute don't you think?!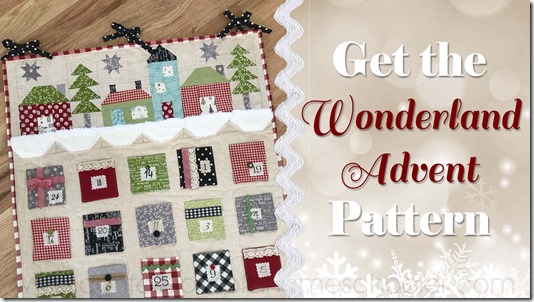 I used a rustic neutral background fabric along with some Christmas prints from my Sweetwater Fabric stash. Their new line Merry Starts Here is perfect for this project! And of course I had to use cute red gingham for the binding because, well…gingham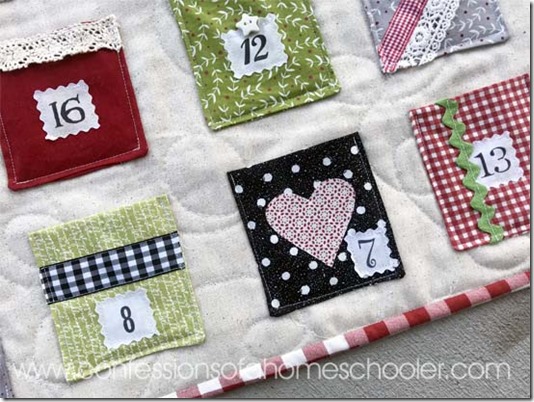 This advent features a cute little row of village cottages with some sweet trees and stars. And just to make it extra special I used faux fur for the scalloped border under the houses. Of course you can just use regular fabric here, but I thought the fur gave it a little extra something.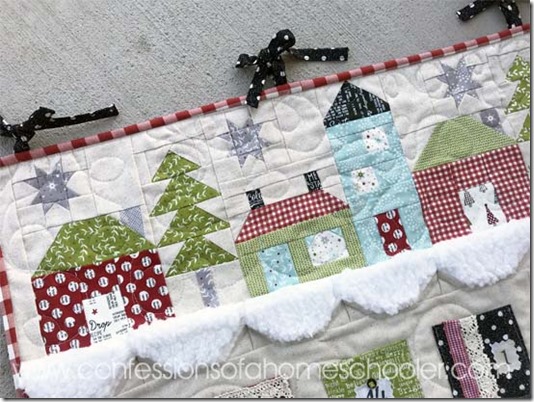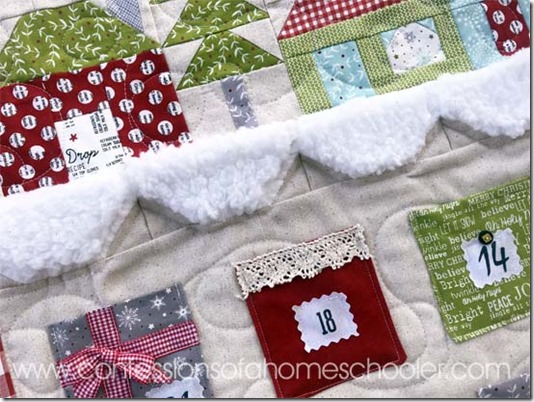 This project is a great stash buster too, you can make the pockets all unique using whatever fabric you have on hand. I also added some fun ribbon and button embellishments. The ribbon is from Michael's and the buttons are from Just Another Button Co. Aren't they cute!
The pattern comes with a page of printable numbers as well. I printed mine on this Inkjet Cotton paper and then cut them out with pinking shears. I think they turned out sew cute!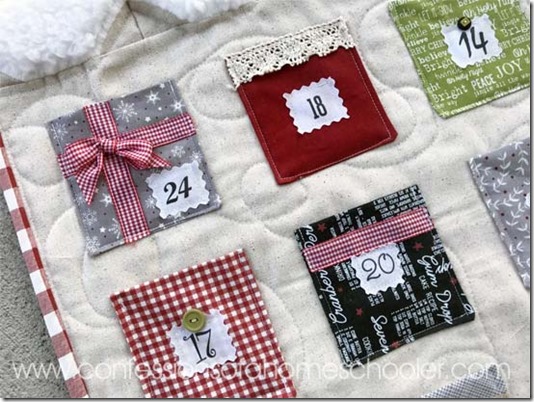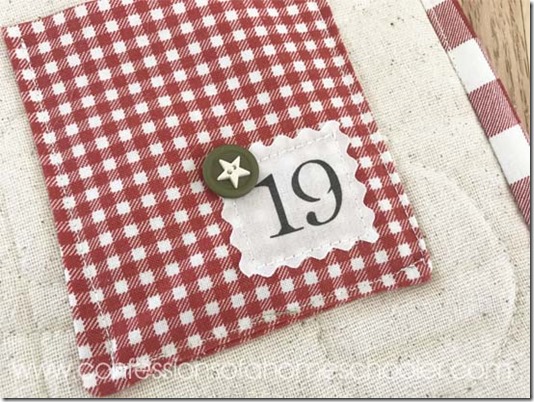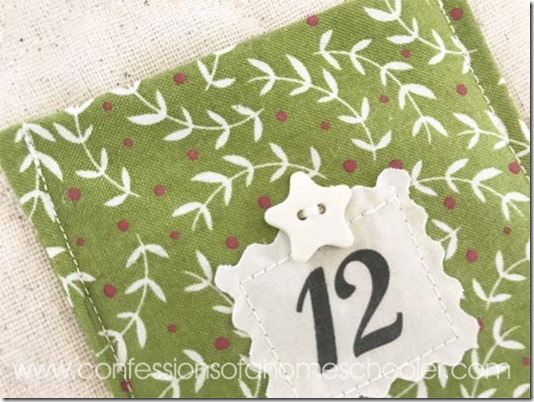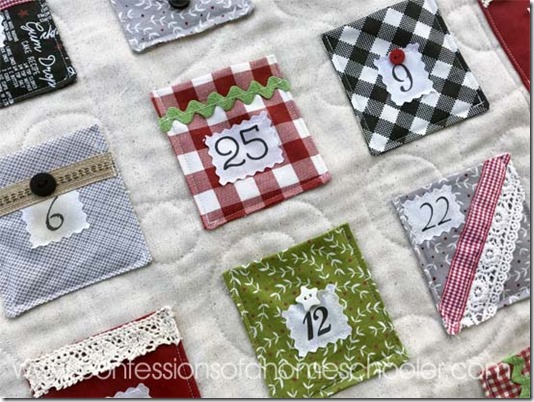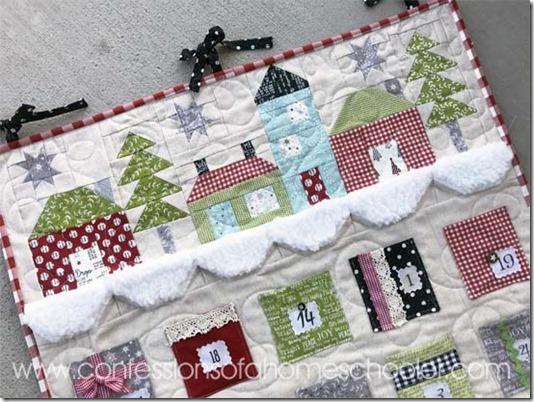 Of course you can fill these little pockets with anything you like, but just in case you're lacking ideas, I've also included printable idea cards to help you out! You can even embellish the cards a little to make things more fun! I've also added in blank cards so you can write in your own ideas too!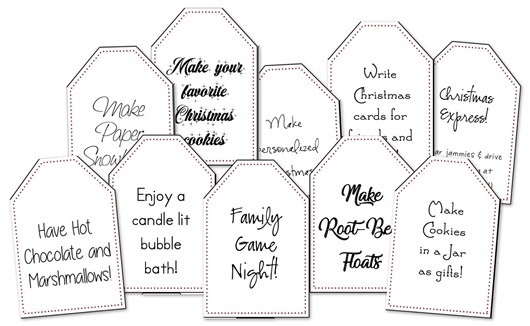 Finally I added some little ties to the top so we can hang it just about anywhere! The completed advent calendar is about 26" x 33".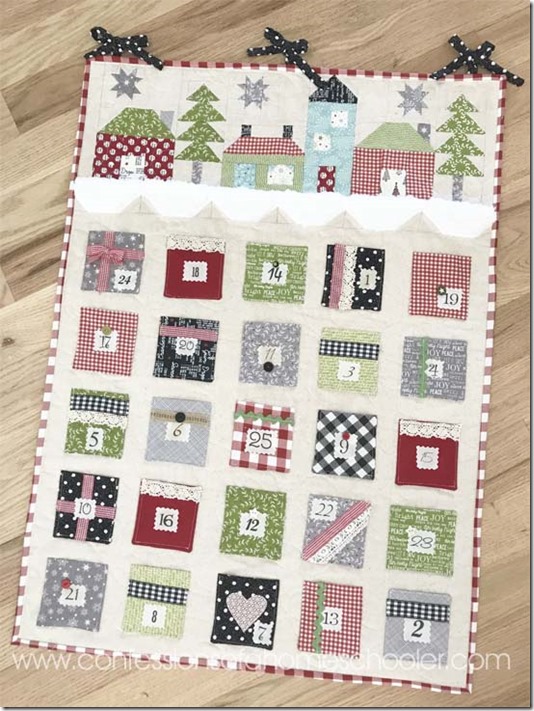 Ready to get started sewing? Get the Wonderland Advent Calendar Pattern here!