Welcome to day 5 of my annual Homeschool Curriculum Sale!! Today is the LAST DAY to get sale prices and to enter the giveaways!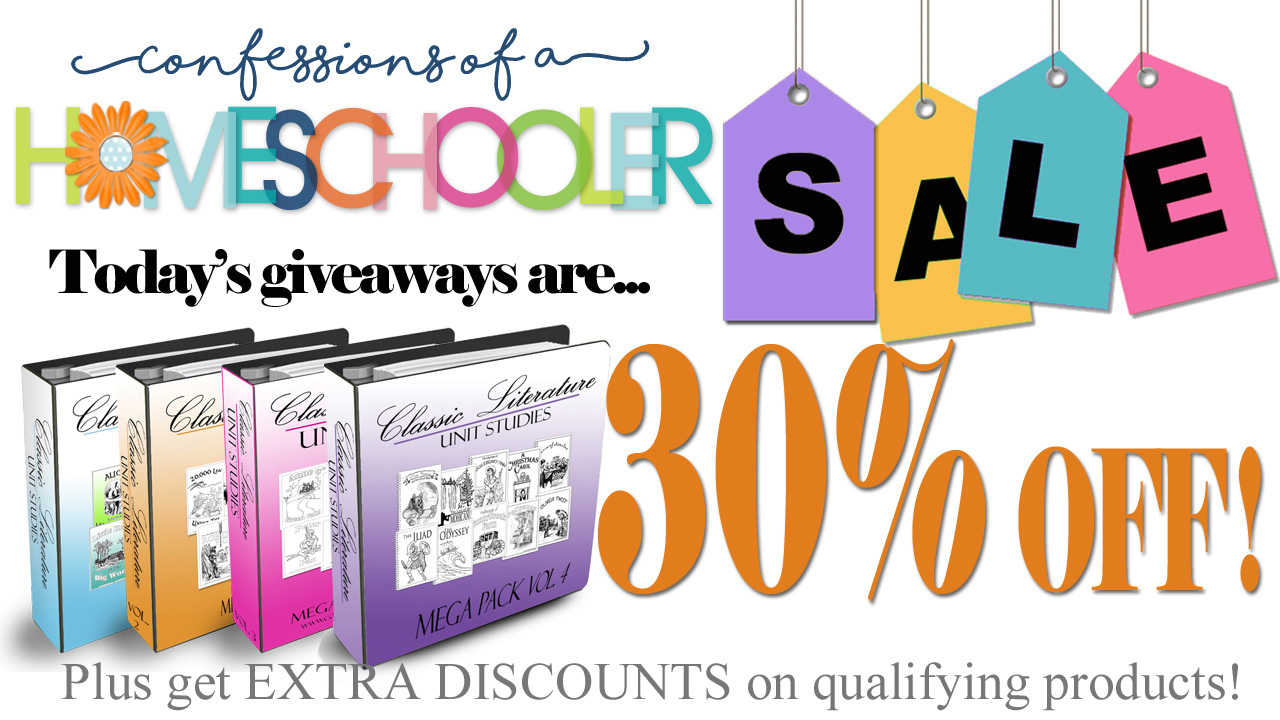 How do I get the discount?
It's simple! I've just marked everything in my store at 30% off, plus you'll get an additional discount if you purchase 2 or more qualifying items totaling up to 40% off.
Please NOTE: My eCourses and Amazon books are not included in this sale, sorry!
NOTE: I only do this sale once a year, so if you've been waiting to get something, now is the time. The sale prices are only valid from May 25-29, 2020 so make sure to get your orders in during that time. I will not be extending the sale.
TODAY'S FEATURED PRODUCTS: COAH Literature Units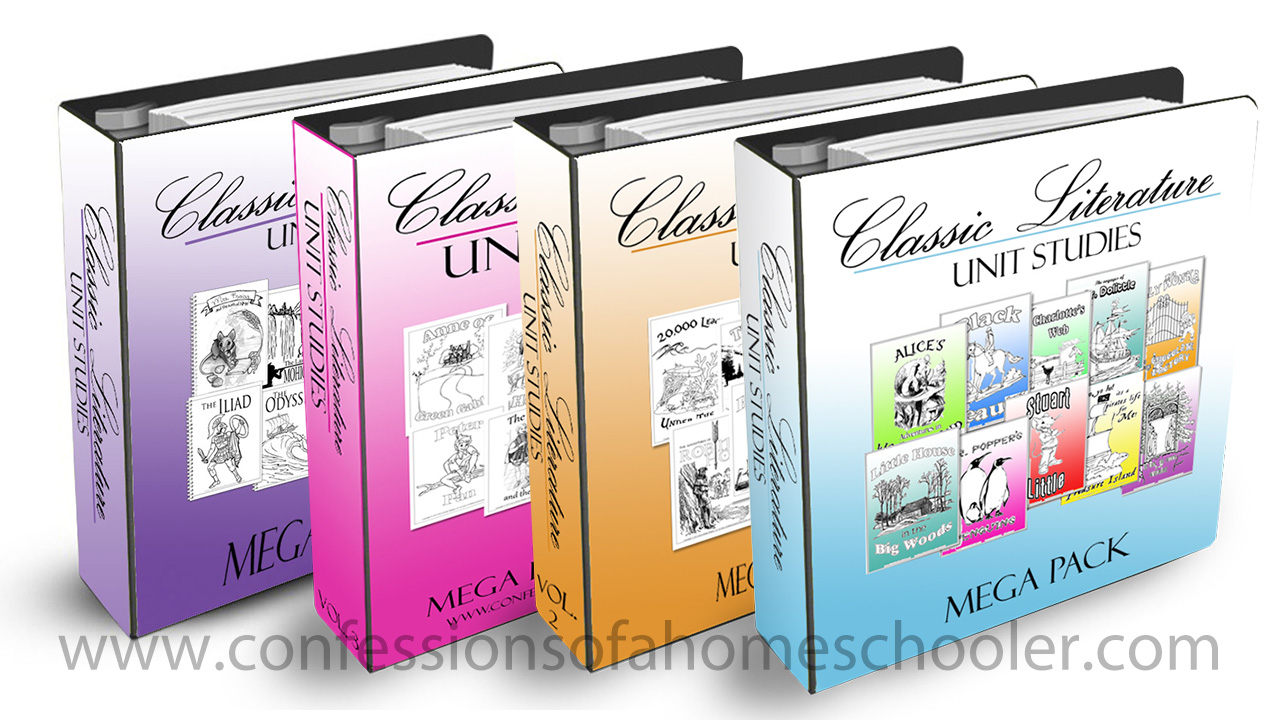 Each unit study contains educational lessons, activities and a fun lap book that your students will work on as they progress through the book. They also include book reports, vocabulary, critical thinking, story timelines, and comprehension. These studies are geared towards grades Kindergarten-5th, but can be adapted for older students as well.
These units are designed to be a fun addition to reading the classics. I didn't want them to be too stressful for myself or my kiddos, but instead give them something fun to do along with the stories to help them remember what they've learned in a fun hands-on way. The lap books included are wonderful for reviewing subject matter, and a great creative interactive homeschooling tool.
Units can be purchased individually or as a bundle, and there are new ones being added to the literature units section in my store all the time, so make sure to stop by and see what's new!
Visit the Confessions Store to see all the goodies on sale!
This sale is valid from May 25-29, 2020 ONLY!!
I apologize to anyone who has purchased prior to today or who may miss this sale, unfortunately the sale prices are only effective for purchases made during the week of May 25-29, 2020 ONLY.
WIN IT!
Today I'm giving away a copy of one of my Literature Mega Packs! I'll pick one winner, and they can chose which volume they want!
CAN'T WAIT?
Feel free to purchase this product during the sale so you can get the discount, and I'll refund your cost if you win!
a Rafflecopter giveaway